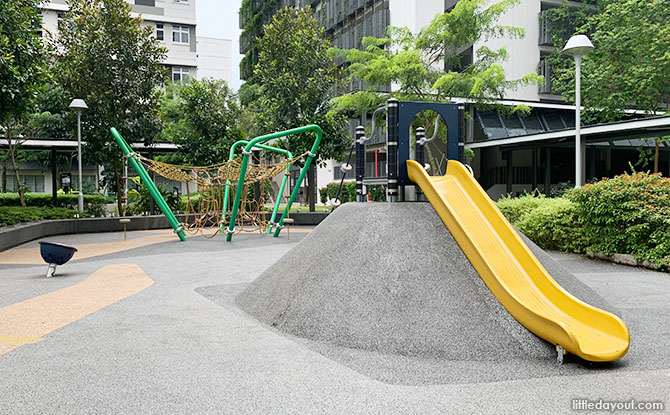 Located in the midst of the tall apartment blocks is St George's Tower Playground. This playground offers kids living in the neighbourhood a place where they can have a bit of fun and play.
---
St George's Towers Playground: Climbing Nets & Basket Swing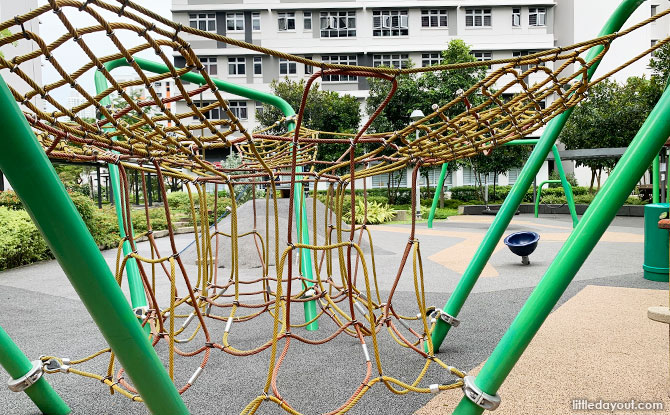 One of the highlights at the small St George's Towers playground is a netted trampoline. Three green supports act as anchors for a series of ropes which do double duty as both a climbing net and a little trampoline if kids bounce up and down.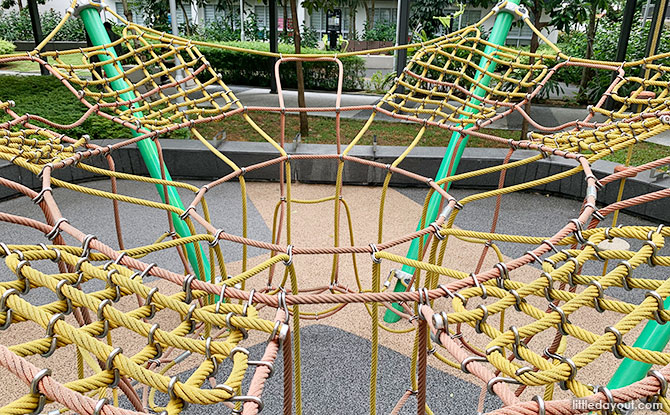 ---
-- Story continues below --
The yellow climbing ropes are a bit weathered still allow kids to have some fun. It is suitable for kids between the age of 6 to 12 years old.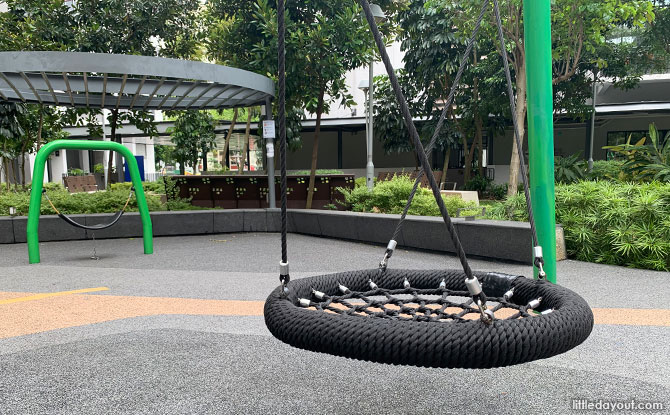 Another piece of play equipment is a netted basket swing where kids can sway about in the air. There is also a little hammock swing which younger kids can enjoy too.
---
Playing at the Playground
Other play opportunities at the soft-padded flooring playground include a little mound.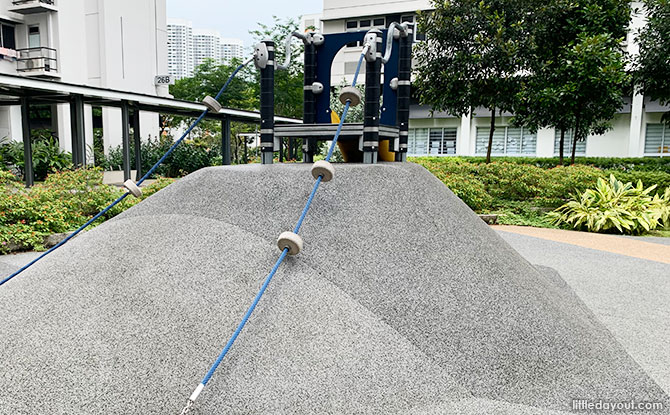 On side is a rope which kids can use to ascend the mound to a little platform.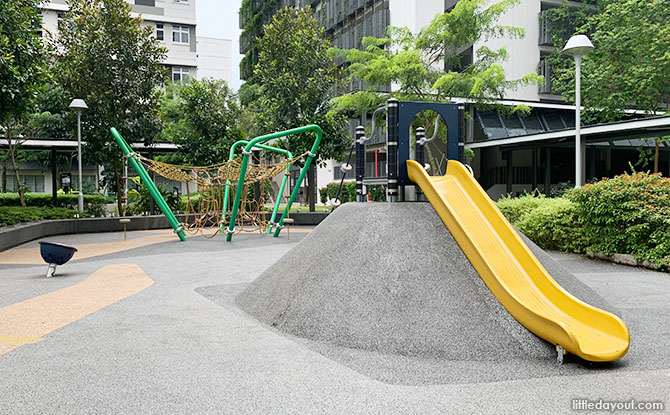 On the other side of the mound, there is a yellow slide which kids can enjoy.
The St George's Towers playground is a simple play spot where kids can have a bit of fun. It is located not far from the Whampoa Park Connector.