While we may all be in our homes, we are not alone. We can still stay connected each other even from our homes. Ground-up group Be Kind SG is encouraging families and children to come together to create simple yet meaningful artwork to encourage others in the neighbourhood.
Encouraging Artwork from the Window: Be Kind SG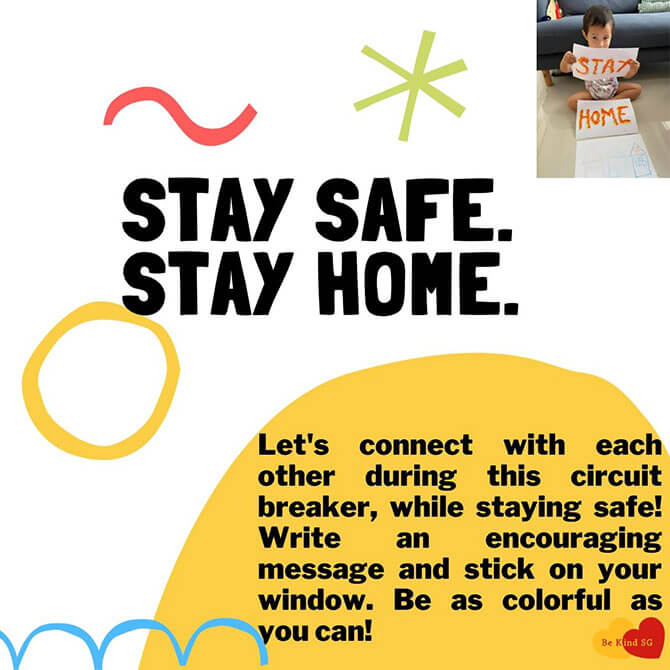 All it takes to is to do up cheery piece of art at home with a meaningful message. Once done, put it up on the window to share the artwork with others without leaving home.
So far, some of the messages on display include "Stay Home", "SG United", "Smile" and "Love SG". It is a way in which the community can come together and show support for each other even as we all stay at home for Singapore! You can choose whatever message you wish to encourage others in your community.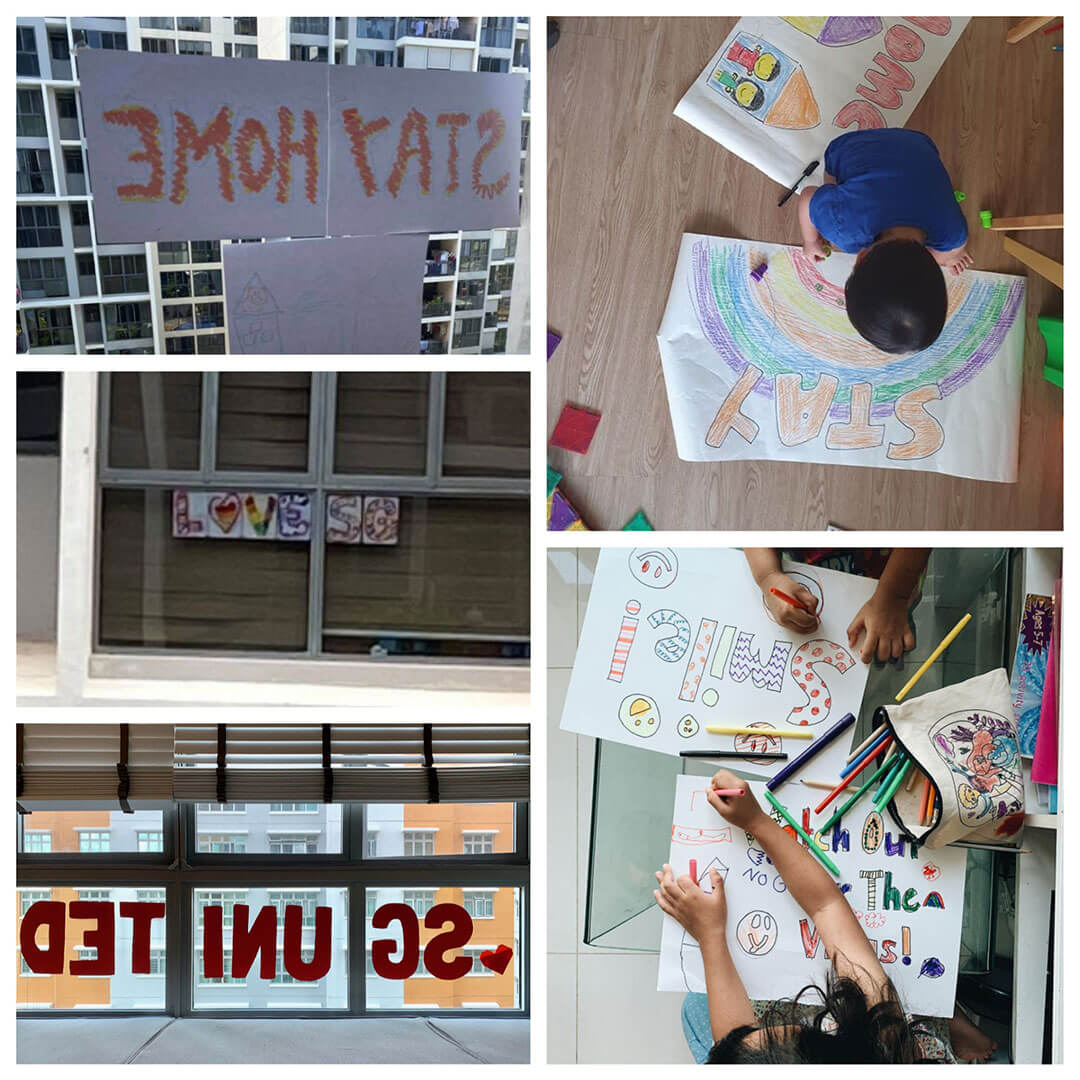 Make your own artwork with the kids and join in the effort.
You can also share it with others by commenting and posting a picture of the artwork on Be Kind SG's Facebook page for them to collage and share with others.
Here is Be Kind SG's original post.
[Encourage Your Neighbours!]

Parents can work with their kids on this simple drawing activity during our circuit…

Posted by Be Kind SG on Friday, 10 April 2020