---
Stand a chance to win a pair of tickets to
PLAYtime! 2018 – Bunny Finds the Right Stuff.
Scroll to the bottom of the article to take part now!
---
Remember the favourite soft toy that you had as a child? Old and limp from the excessive hugging and handling by you? That's how a stuffed toy rabbit finds herself in Bunny Finds The Right Stuff, the second production in the PLAYtime! 2018 theatre series.
Bunny is turning grey and floppy from losing her stuffing over time, and decides to go in search of more stuffing so she can look good for the PLAYtime! party.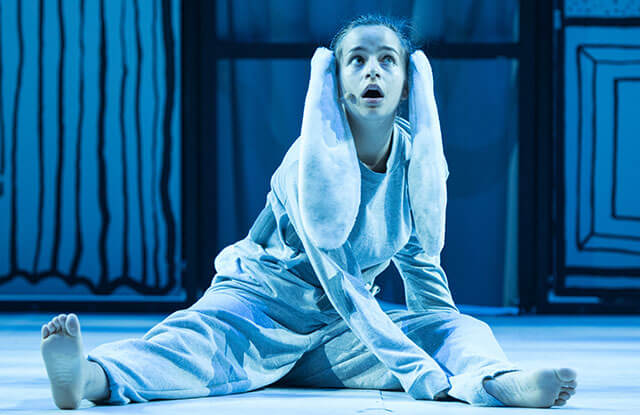 She is blessed to have her friends, Rex the tutu-wearing dinosaur, Kangaroo and Grizzly Bear, accompany her on her quest, helping her out of sticky situations and encouraging her along the way.
Will she be able to find the stuffing in time?
---
-- Story continues below --
"We hope that the children who enter Bunny's world will take away a lesson or two about love and friendship," said Sofia Begum, programmer for Bunny Finds The Right Stuff.
"The story is ultimately, at its heart, a simple tale. We hope that it encourages children to have a bit of fun and realise that they are loved as they are, and that they can always get through tough times with the help and support of loved ones."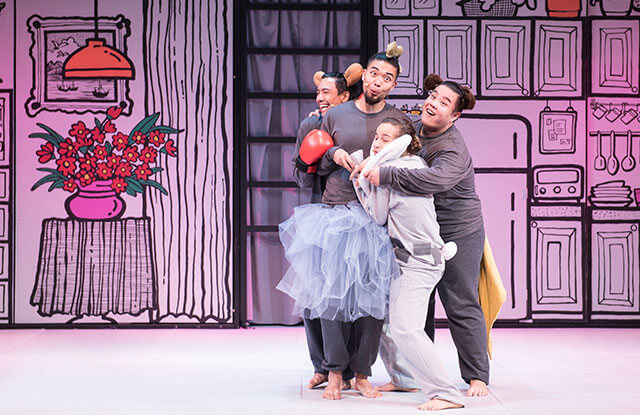 Songs, Bubbles and Interactive Enjoyment
Look out for catchy songs, including a jazzy number by Bunny and a rousing party tune that will get everyone on their feet dancing!
Another thing that will have the two- to six-year-olds, for whom the play is created, all excited: bubbles! Yes, bubbles will find their way into the plot, and the little ones will have a ball trying to catch those that float their way – especially when they are seated on the floor, up close to the action!
Informal seating is one of the features of the PLAYtime! theatre series, and is implemented to enable young children to be totally immersed in the story while having more freedom to move about and get comfortable during the performance.
Adapted From An Award-winning Book
Bunny Finds The Right Stuff is not new to the PLAYtime! theatre series. Back by popular demand, it was first staged in 2016, and is a page-to-stage adaptation of the book with the same title, written by multi award-winning writer Emily Lim.
The book is the Silver Medal winner at the IPPY Awards – the world's largest book award competition, an Honorable Mention Winner at the 20th Writers Digest Self-Published Book Awards, and was shortlisted for the Hedwig Anuar Children's Book Award.
For the second edition of the play, the creative team will be designing an experience that is even more atmospheric and immersive than its first run in 2016. Excited to catch it with your little one? Book your tickets here!
Bunny Finds The Right Stuff
Dates: 4 to 18 May 2018; sensory-friendly performances on 11 and 12 May 2018
Weekday Timings:
9.30 am and 11 am daily (except 11 May)
Weekend Timings:
5 & 6 May, Sat & Sun: 11am & 4pm
12 May, Sat: 4pm
13 May, Sun: 11am
Venue: Esplanade Theatre Studio
Ticket Price: $20 (PIP's Club members enjoy 10% savings for two or more tickets)
Recommended for children aged 2 to 6
Book your tickets here: Bunny Finds The Right Stuff
This feature is brought to you by Esplanade – Theatres on the Bay.
---
PLAYtime! Bunny Finds the Right Stuff
Ticket Giveaway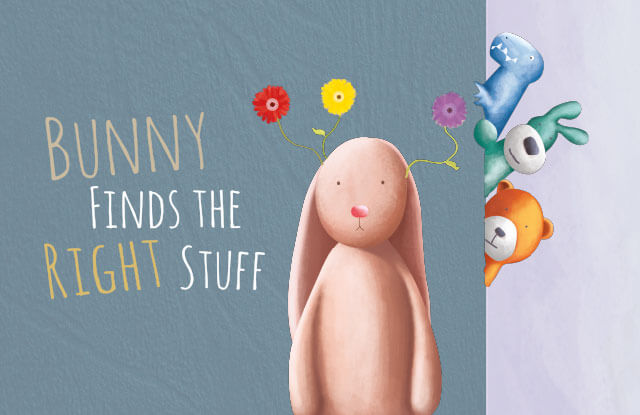 Little Day Out is giving away a pair of tickets to PLAYtime! Bunny Finds the Right Stuff.
Simply answer a question about Bunny Finds the Right Stuff and stand a chance to win:
Two Tickets
to
PLAYtime 2018! Bunny Finds the Right Stuff
on
Sunday, 6 May 2018, 4 pm
at
Esplanade Theatre Studio
Submit your answer by Sunday, 15 April 2018 to participate in this giveaway.
Double your chances of winning by liking and sharing this post on Facebook.
---
Congratulations to our winner, June Soo!
---