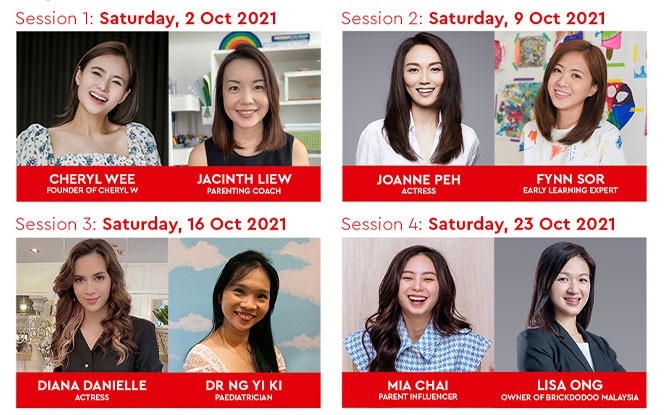 The LEGO Group has launched a playful new iteration to its global Rebuild the World campaign. Through Instagram Live sessions, the second edition of its campaign in Singapore celebrates children as the masters of creative problem solving and shows what can be achieved when they creatively overcome challenges by building and rebuilding with LEGO bricks.
---
Weekly IG Live Series On Creativity & Problem-Solving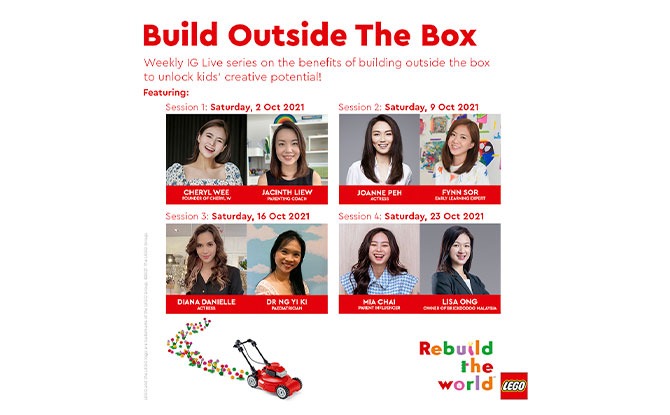 Parents can look forward to hearing from entrepreneur-parent Cheryl Wee alongside parenting coach Jacinth Liew (@ourlittleplaynest) during the Instagram Live session on 2 October, 11am on Cheryl's Instagram page (@weecheryl). Actress-parent Joanne Peh and early learning expert Fynn Sor's (@happytotshelf) will also be sharing their thoughts on 9 October, 3pm on Joanne's Instagram page (@joannepeh).
Hosts will share their insight on how to create an environment to encourage creative, unstructured and independent play with children and share how LEGO bricks can be creatively played with and to problem-solve through their personal experiences.
---
Stand a chance to win LEGO sets worth over $200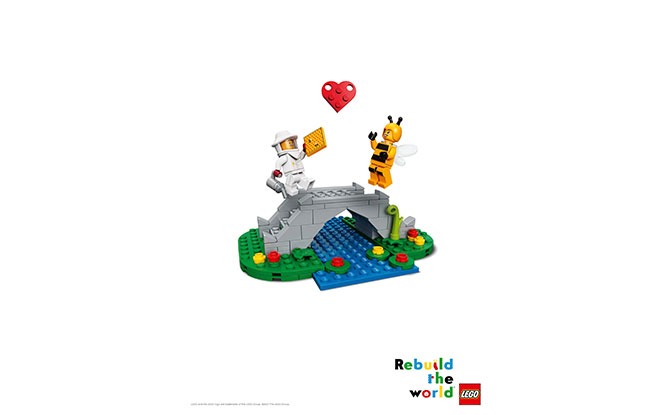 Viewers will be able to get their questions answered and participate in the giveaway of two LEGO sets with a total value of more than SGD200 during the sessions. Parents are also welcome to share the creative LEGO builds that their children have created on Instagram, with the hashtag #LEGOSG and #RebuildTheWorld.
---
-- Story continues below --
---
Rebuild The Word with LEGO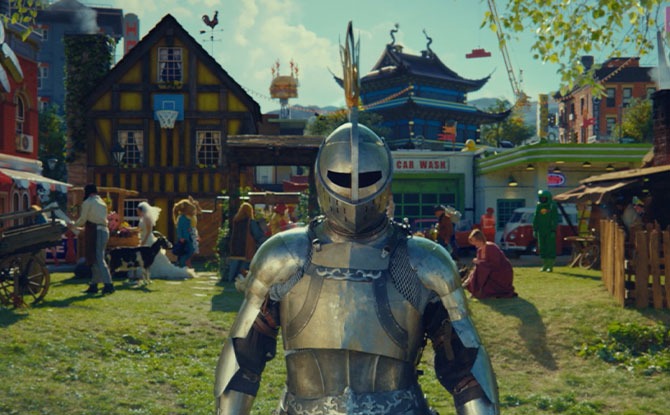 As a way to further promote the message of LEGO being used as a way to problem-solve, The LEGO Group has also launched a short film for fans around the world to enjoy. The story is centred on a Knight's dilemma on how to cross a river to see a friendly bear. View the short film here.