Are you looking for June holiday workshops, camps and programmes 2018 for children during the mid-year break? Want to find meaningful and enriching ways to occupy your child's time during the June school holidays 2018?
There is a myriad of June holiday workshops, camps and programmes 2018 that are available during the May / June school break 2018. These run the gamut from academic-oriented programmes which help kids keep current with different subjects to those which expose children to new and different activities such as coding and robotics. There are also more physically-oriented June holiday workshops designed to keep kids active and busy.
Whether you are on the look out for fun June holiday programmes 2018 for your little ones and pre-schoolers, or June school holiday workshops in Singapore to keep the minds of your primary school going active and engaged, we have a list of activities and programmes for the June school holidays 2018 below to guide you along.
June Holiday Workshops, Camps & Programmes 2018
---
MindChamps June 2018 Holiday Workshops – Reading, Theatre, Writing, MindChamps Academy & Primary 5 Bootcamp
Dates: 30 May to 18 June
Ages: 3 to 10
---
-- Story continues below --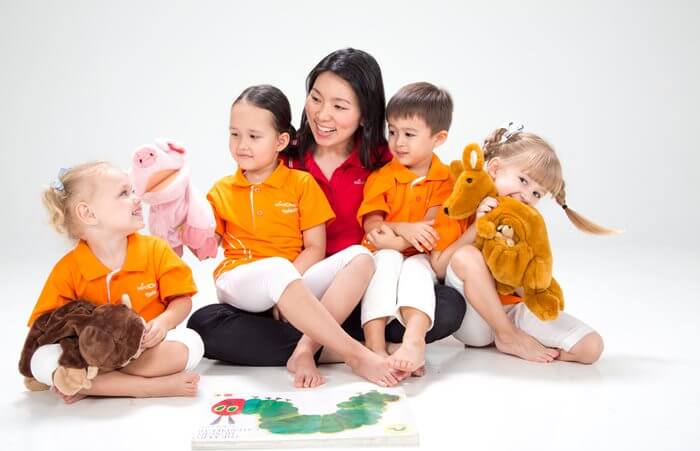 Empower your child to achieve their full potential with exciting MindChamps school holiday workshops in June 2018.
Reading Workshops (for 3- to 6-year-olds)
Inculcate the love of reading in three- to six-year-olds at MindChamps' Reading Workshops. This workshop makes use of Integrated Phonics and Immersive Reading Strategies to make reading fun and interactive for little ones. Get more information here.
Writing Boot Camp (for P1 to P4)
At this five-day boot camp, primary school children will be taught creative writing skills and take part in activities to reinforce creative thinking, teamwork and the development of storylines. Find out more here.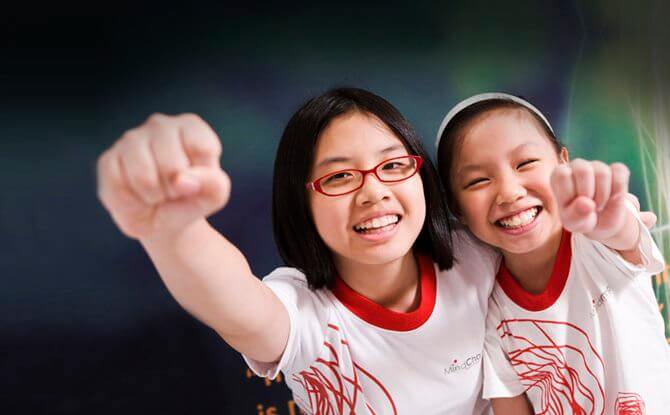 Primary 5 Boot Camps
Organised by subjects – Math, Science, English and Chinese – this series of camps equip students with subject knowledge and exam strategies. Camp activities will also reinforce self-learning skills, teamwork and creative problem-solving. Get more information here.
MindChamps Academy Workshop (P1 to P4)
The MindChamps Academy Workshop focuses on empowering children with positive values and the Champion Mindset. The two-day workshop will also cover critical learning, thinking and communication skills to help kids excel in school and beyond. Find out more here.
Actors Centre Kids Workshop
Ignite your child's imagination and give their confidence, self-awareness and confidence a boost at the Actors Centre Kids Workshop. Available for ages three to nine, the workshop will expose children to different theatrical forms, teach them how to work with others and help develop their gross motor skills. Learn more about this workshop here.
Find out more about these exciting holiday workshops, camps and programmes from MindChamps here.
SAVE: Little Day Out readers get to enjoy a 10% discount when booking these exciting programmes by using the discount code, LDO1806.
---
Dates: Between 1 to 23 June
Ages: Programmes cater to ages 4 and up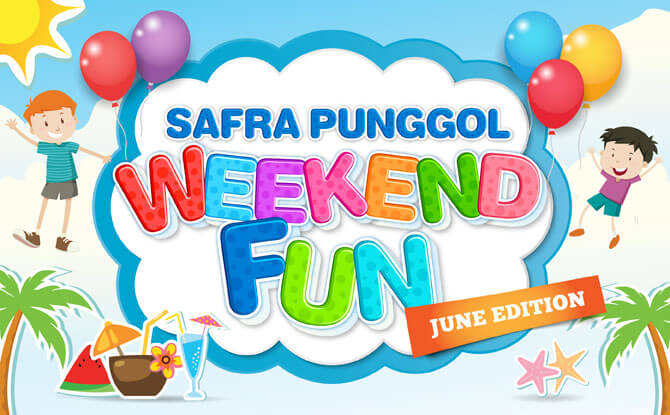 Enjoy a slew of fun activities at SAFRA Punggol every weekend during the June school holidays 2018.
Week 1: Family Arts Festival (2 June)
On the first weekend of June, kids and parents can bond together over creative workshops at SAFRA Punggol's Family Arts Festival.

Week 2: Arts, Nature & Science Week (9 & 10 June)
On the second weekend, experience the joys of nature through crafts and activities. Take part in hands-on activities at Nature Playtime Learning Booths, make old-school games out of natural materials and more. There will also be educational workshops such as bento-making workshops, toy making workshop and coffee painting workshops too.
Week 3: Gourmet Week (16 June)
Go gourmet on the third weekend of June and celebrate Father's Day at a Cupcake Decorating Workshop by Bakers Club.
Week 4: Fitness Week (23 June)
Finally, amp it up at the fitness-themed fourth weekend at SAFRA Punggol with rockin' workouts and high energy activities for the entire family. Boogie together as a family or take part in Zumba Kids classes.
Other exciting activities being held at SAFRA Punggol during the June school holidays include a science camp by Kidz Amaze along with pasta and pizza making workshops. Complete a SAFRA Punggol Weekend Fun (June Edition) Passport to redeem a book prize, limited to the first 1,7000 participants, while stocks last.
Find out more about SAFRA Punggol Weekend Fun (June Edition).
---
Human Anatomy – I Want To Know More!
Dates: Between 13 to 22 June
Ages: 5 to 8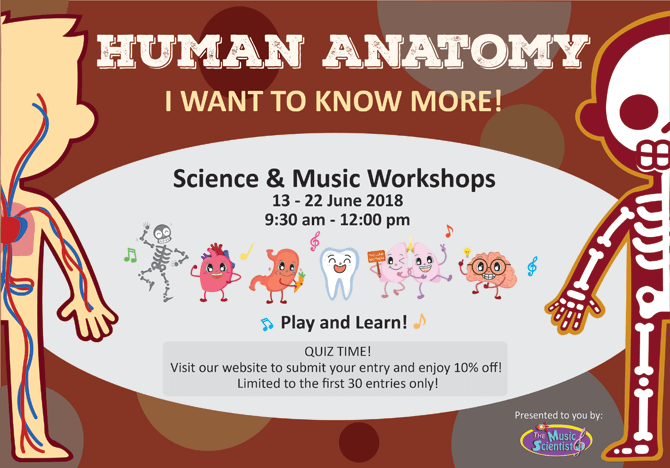 Combining science with music to engage both the left and right brain, this fun workshop by The Music Scientist introduces the human anatomy to kids. Learn about the heart, brain, digestive and skeletal systems through creative science analogies, songs, movements and crafts. Find out more online or call 69096350 for more information.
---
Wings To Wings Dance Workshops
Dates: Between 30 May to 22 June
Ages: 3 to 12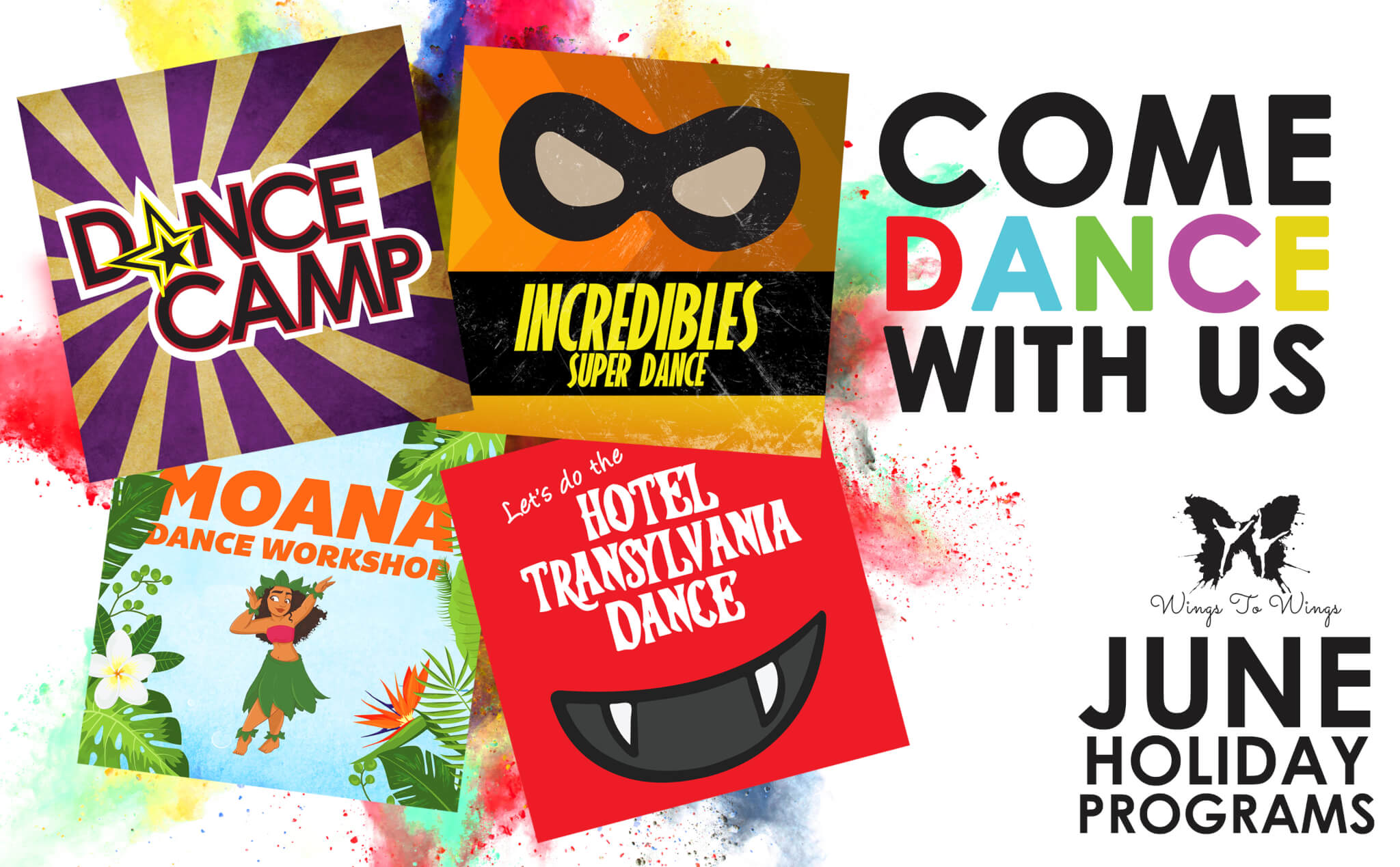 Get little feet moving with themed dance workshops from Wings to Wings. Learn to dance like Moana or get little ones to move like the Incredibles at these fun workshops. Those who wish to expose their children to a variety of dance styles can join Wings to Wings Dance Camp. Find out more.
---
Dream: IT June Holiday Camps
Dates: 7 to 20 June (depending on programme)
Ages: 7 to 12
Children can participate in three unique IT-oriented June 2018 holiday camps by Today Got Class.
In Chinese, Coding and Pitch Presentation, participants will have to "stand for election" and be taught how to build a micro-site and make a pitch in Mandarin. In 3D Design and Coding, kids will learn how to design and code in Micro:bit through various pitstop challenges. TheEntrepreneurship, Coding, Gaming Design and Pitch Presentation holiday camp will introduce the principles of entrepreneurship, basics of coding and how to communicate better by making a pitch as "young CEOS". The second and third camps include a "real-world" tour of the Microsoft Technology Centre. Learn more about these holiday camps here.
---
Hua Language Centre Holiday Camps
Dates: 28 May to 14 June
Ages: 4 to 12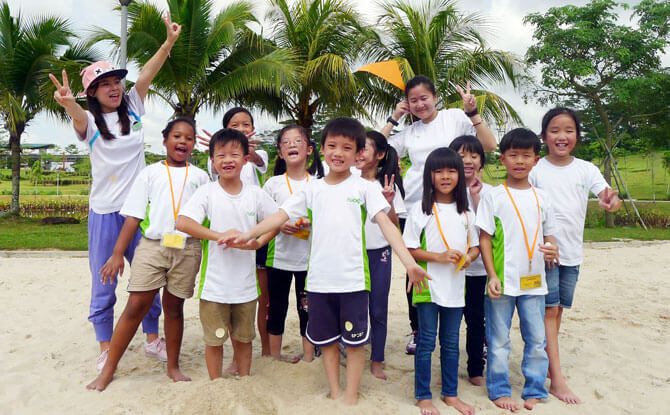 Let your child participate in fun camps that make Mandarin come alive during the holidays through excursions and games. Hua Language Centre's June 2018 holiday camps include Into the Woods, an activity-based Mandarin camp for five- to 12-year-olds based on characters that kids can meet in the woods, Hey Presto! a magic-themed two-week immersion camp and the Chinese Head Start Programme, available for nursery to Secondary school levels. Find out more.
---
Kaesac 2018 Mid-Year Science Holiday Workshops
Dates: 28 May to 27 July
Ages: 7 to 12 
Make your own toys or flying machines. Design and code a computer game. Learn to programme a robot which can be brought home. Kaesac's Science and Technology-based holiday workshops for 7- to 12-year-olds are designed to spark off their interest in STEM. Find out more.
---
Discovery Camps – English Explorers, Multi-Activity Camp, LEGO Robotics and More
Dates: 28 May to 10 August
Ages: 3 to 12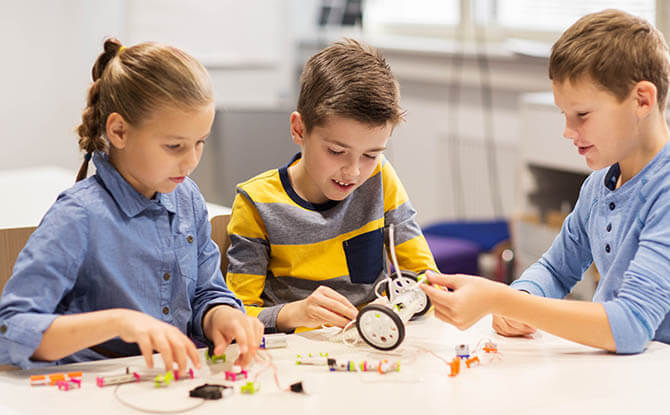 Kids, six to 12 years old can hone their English skills through fun, interactive activities with native English teachers at Discovery Camps' English Explorers programmes. Or let young ones, three- to eight-year-olds, enjoy a variety of educational and creative activities at a Multi-Activity Camp. Other holiday camps taking place at Discovery Camps include Code Academy, Magic Maths, Movie Maker and LEGO Robotics camps. Find out more.
---
Terra Minds Science & Robotics Camps
Dates: 28 May to 20 June
Ages: 3 to 12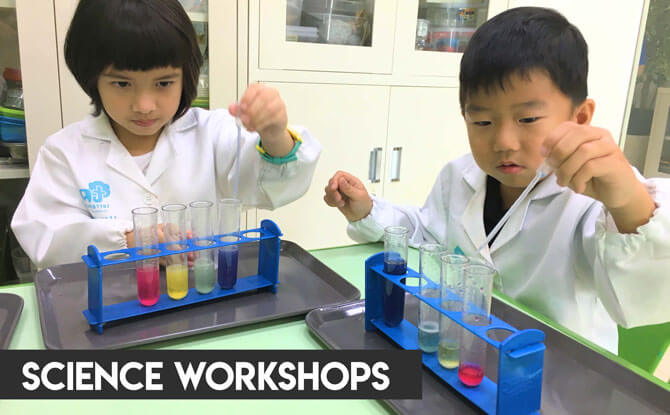 Kids get to turn into Junior Scientists with a Detective Science camp, have fun with soap and take part in a Food Science Mania Camp at Terra Minds during the June school holidays. Or learn the principles of coding with the Colby Mouse or how to assemble a Race car & Pull Bot with LEGO Wedo 2.0. Find out more.
---
Coding Lab June 2018 Holiday Camps
Get kids coding with popular languages such as Scratch and Python at Coding Lab's age appropriate classes. These include a Stories x Coding class for four- to six-year-olds, Scratch & mBot classes for seven to 12 year olds and Python Meets Math June 2018 holiday camps for 13 to 16 year olds. Find out more.
---
Little Day Outing to Castle Beach
Dates: 3 June and 23 June
Ages: 4 to 12 and Parents!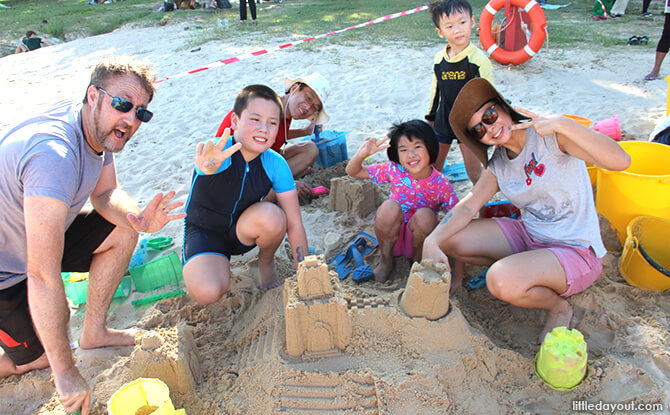 Learn how to build a bona fide sandcastle, complete with brick walled towers, intricate battlements, and connecting stairways – together with the family! Held at the whimsical Castle Beach located at East Coast Park, this workshop brings hours of sun, sand, and purposeful fun as family and friends bond over the creative art of sandcastle-making. Find out more.
---
Objectifs Young Photographers Camp
Dates: 30 May to 1 June
Ages: 8 to 16
Learn the fundamentals of photography and discover how photography can be used for visual storytelling. Create a photo-zine, find out how to "paint" with light and create a photo story with toys. Find out more.
---
Young Naturalist Camp
Dates: 2 June
Ages: 7 to 12
Learn about the wetlands and nature conservations through worksheets, nature walks and hands-on activities at Sungei Buloh Wetland Reserve. Find out more.
---
Nature Keeper Camp
Dates: 5, 8, 12 June
Ages: 7 to 11
The Nature Keeper Camp by NParks is designed to interest the young in nature and to imbue them with an appreciation of our forest. Find out more.
---
Nature Rambling at the Children's Garden (A Biodiversity Investigative Workshop)
Dates: 19 June
Ages: 9 to 12
Take a walk through the trails and habitats found at the Jacob Ballas Children's Garden and participate in investigative experiments and pot a dish garden. Find out more.