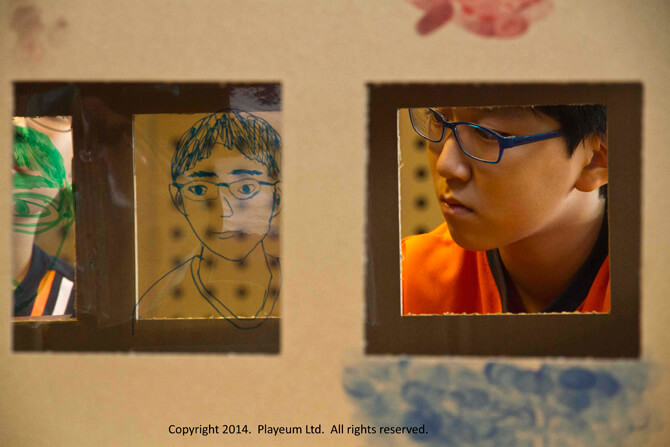 In November, families can look forward to a two-day visual arts celebration that will showcase the dreams and inspirations of five artists and children as they work together to create their representations of our world at the Gillman Barracks.
The Singapore edition of The Big Draw, part of a worldwide drawing campaign supported by artists such as Quentin Blake (best known for illustrating Roald Dahl books) and Norman Foster, will be held on 8 and 9 November this year.
Presented by Playeum, Singapore's first charitable centre for creativity and culture to nurture the next generation of creators, innovators and thinkers, past editions of The Big Draw created experiences such as 3D drawing with strings and fabric pieces, drawing with body movements, "extremely" large scale drawings and drawing with music and poetry.
Said Jennifer Loh, Board Director & Co-founder, Playeum, "We have been strong advocates for play and giving children the opportunity to express freely in their cultural engagements. So much of a young child's life is hurried and overly structured encumbering their development. Respecting children's ability to express their own voice through their ideas and feelings is part of a child's natural development and well-being. We need to give them the space and time to do exactly that and our programmes are developed to deliver against those goals."
Leading up to the main event in November, Playeum will also be running a roving installation that will visit 10 locations in the South West district. Entitled "House of Wild Plans with Isabelle Desjeux", families get to closely observe plants that grow in the wild, and to create their own drawings during the pop-up drawing events.
For more information on The Big Draw, check the Playeum website.
DETAILS
THE BIG DRAW
DATE: 8 & 9 November 2014
TIME: 11 am to 6 pm
VENUE: Blk 7, Lock Road, #01-03, Gillman Barracks, Singapore 108935
ADMISSION: Free
WEBSITE