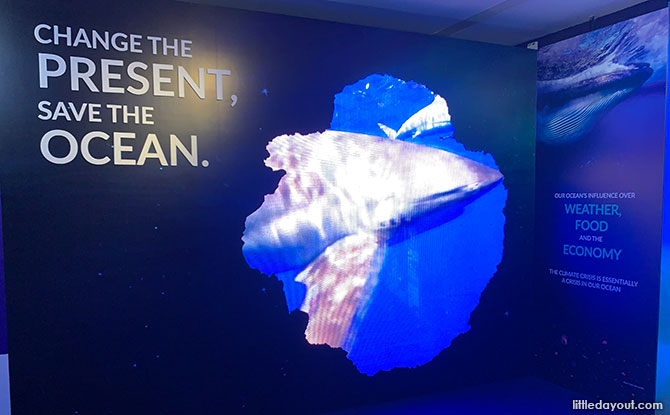 Even though Singapore is an island surrounded by water, the oceans aren't something that are on most people's minds all of the time. The exhibition Change the Present, Save the Oceans serves to highlight the importance of the oceans to Singapore and the world in general.
Change the Present, Save the Oceans at the CDL Gallery, Singapore Botanic Gardens is divided into four parts. It starts off with a global overview of the oceans, marine conservation efforts in Singapore, private sector efforts to protect the planet and how individuals can play a role.
---
Building Ocean Resilience
While it is a text-heavy exhibition filled with plenty of facts about the crisis unfolding in the oceans, the exhibition does highlight the importance of ocean conservation.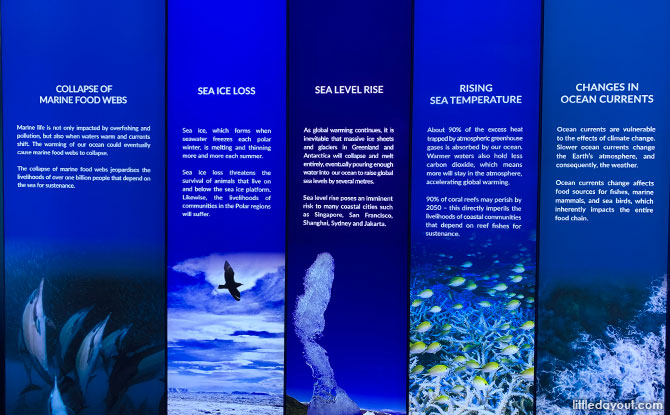 ---
-- Story continues below --
It starts with an overview of the threats facing the oceans today.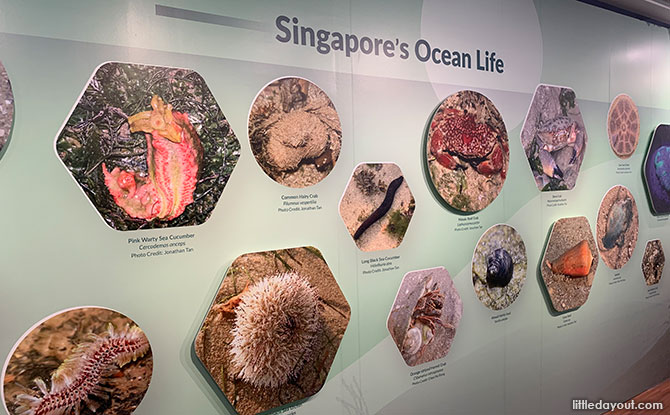 In case sea ice loss and rising sea temperatures seem like issues too far removed, the exhibition also shows the diversity found in local waters. In fact, Singapore's coastlines are filled with sea creatures like sea cucumbers, crabs and shells. It is also important that the public also learns the hows and what to dos when it comes to interacting with Singapore's marine life.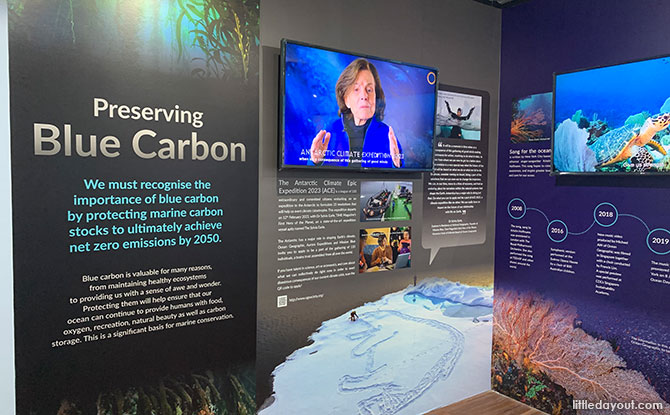 Personally, one new concept that I learnt from the visit to Change the Present, Save the Oceans is about the importance of blue carbon, carbon stored in coastal and marine ecosystems.
---
Change The Present, Save The Oceans Exhibition
Change the Present, Save the Oceans is now on at Singapore Botanic Gardens,
CDL Green Gallery @ SBG Heritage Museum till 14 August 2022. It is closed every last Tuesday of the month except public holidays.
The exhibition is jointly presented by City Developments Limited, National Parks Board, Singapore Botanic Gardens and Ocean Geographic.
It can also be viewed online here.