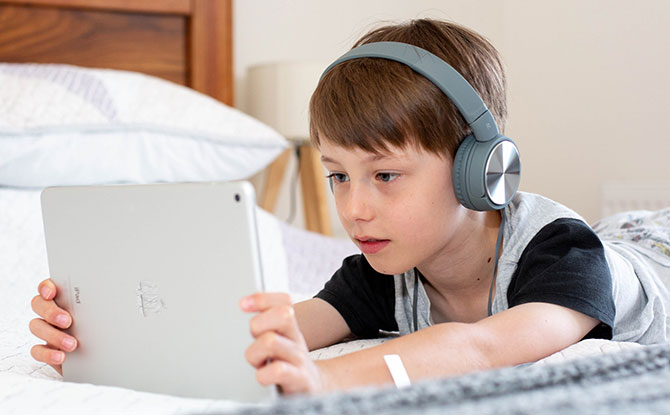 We hear the term "digital natives" a lot when it comes to describing the digital habits of kids today. But what does it really mean?
Our kids today belong to the first generation of children who are exposed to digital devices since birth and continue to grow up with quick access to technology and the internet. Do you remember the first time your kids watched something on a mobile screen or held a tablet? It was probably when you needed some help to keep them entertained or to use it as an education tool.
Sure, technology and digital devices have helped our lives tremendously in more ways than one but there is definitely a dark side to it that we should all be aware of, especially our children.
---
The Drawbacks of Easy Access
With daily exposure to digital devices and screens, there is an inevitable increase in online risks and dangers that come along with it.
---
-- Story continues below --
It's important that kids are aware of the pitfalls of the internet, so they do not fall prey to excessive gaming and inappropriate content. Plus, when it comes to interacting with others on social spaces and gaming platforms online, there is a high chance of exposure to the various types of cyberbullying.
Working closely together to champion digital literacy and wellness in Singapore, organisations such as TOUCH Community Services and the Media Literacy Council have rolled out programmes and resources for a wide audience, under IMDA's Digital for Life Movement. TOUCH Cyber Wellness, a service of TOUCH Community Services also promotes responsible use of digital technologies to help families grow together in the digital age, through education and counselling.
Community support aside, parents still have an important role to play in helping children navigate cyberspace, especially when they are the ones at home most with their children, instead of purely relying on institutions or the government. Data from the Google Kids & Tech during COVID 2020 survey shows that only four in five parents addressed safety measures to their family, so there are still some parents out there who do not talk about online safety to their kids.
---
Shaping Healthy Online Habits
Building a positive digital family culture ensures that our children stay safe in the digital world and grow up to be mentally and emotionally healthy adults.
The survey reported that 54 percent of the parents polled (that's more than half of them!) said their child had viewed inappropriate content last year, up from 38 percent the year before.
Inappropriate content online for children include content promoting hate based on race, religion, disability, sexual preference and so on, content promoting extremist ideologies, sexually explicit content, real or simulated violence, as well as content advocating unsafe behaviour, such as self-harm or eating disorders
All of these have an equally negative impact on our children. For example, research has shown that repeated consumption of porn causes the brain to literally rewire itself. It triggers the brain to pump out chemicals and form new nerve pathways, leading to profound and lasting changes in the brain. Early exposure to pornography at impressionable ages may adversely shape the sexual practices and attitudes of young teens that may stay with them throughout adolescence.
As parents, you never know when your kid will be exposed to such content. Children may come across online pornography through various ways such as accidental searches on the internet, curiosity, online ads on streaming websites or gaming sites. They may be too scared to say anything for fear of getting into trouble or not knowing how their parents will react, so they don't bring it up at all.
If you want to make sure your children approach you first when they encounter such materials online, you could try adopting these steps:
Start early. By starting conversations on this at a younger age, not only will you position yourself as a trustworthy adult figure whenever they encounter something inappropriate, they will also ensure they are well-equipped to deal with these issues as they get older.
Be open. While there are parent-child boundaries, you want it to be a safe space for both parent and child to be able to share their views. Don't shut down or jump at any questions, no matter how inappropriate they may be. Your child is trusting you to answer them, so respond to them honestly.
Establish rules. You can communicate with them about the use of filters or monitoring software especially if you are aware that the sites they frequent (eg. YouTube or gaming sites) may inadvertently have inappropriate content coming up.
---
Tackling Awkward Topics with Your Children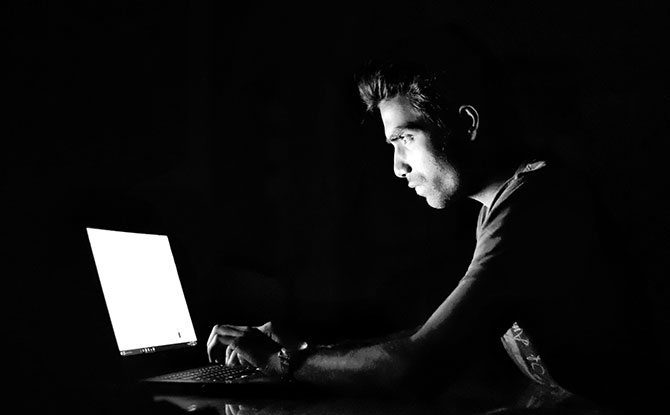 But how do you even start, is probably the question on some parents' minds.
There are several strategies to engage your kids in an honest conversation about dealing with explicit content and pornography online. These strategies are:
Connect and Correct: This approach focuses on giving your child room to express their feelings and reasons for their actions or behaviour. This opens up opportunities to educate them on how porn can affect us as people and motivate them to make better decisions in the future.
Question and Answer: This approach deals with the subject of porn by asking questions or encouraging your child to ask questions about it. By setting a tone of participation, your child is more likely to share their views on various issues. Curiosity and healthy discussions might make this awkward topic into a valuable learning opportunity.
Disengage and Reflect: This strategy refrains from immediate action when your emotions or your child's are heated. Instead, it focuses on giving yourself some time to calm down, reflect on your emotions and motivations, and then respond at a better time.
To make it easier for parents to remember these techniques, TOUCH Cyber Wellness has come up with a handy conversation toolkit, in the form of colourful cards, that come with these strategies. The cards come with step-by-step tips on the actions you can take for the conversation, from the preparation right down to the wrap up. The toolkit also provides helpful advice and checklists on how you should manage and monitor your own behaviour as you are talking to your child.
This toolkit will be launched at the inaugural TOUCH Cyber Wellness Symposium held virtually on 25 September 2021.
---
A Collective Effort
Parents have a big part to play in helping to make the internet a more pleasant and constructive space for users of all ages. As children navigate cyberspace, parents need to take the lead and make this journey with them, building a strong parent-child relationship along the way while nurturing a positive digital culture at home.
That role also includes providing children with the tools and information needed to navigate the internet safely. Imparting cyber wellness skills is now a necessary part of today's parenting responsibilities in the 21st century, given the ever-evolving digital landscape.
While it may seem like a daunting task, especially for parents who may not be as digitally-savvy, there are plenty of resources available in Singapore to help you on this journey. The inaugural TOUCH Cyber Wellness Symposium which aims to empower the community in the digital age, is one such resource. The one-day event has workshops suitable for youths, parents, and educator, covering topics such as online harms, eGaming and cyberbullying.
Looking after your kids' health and development is no longer just about keeping an eye out for their physical and mental wellness. It is also about how they're doing digitally and whether they have the handles to cope with the potential online harms and dangers online.
Parents need to take the first step to guide and talk to them, to ensure they have a strong and healthy foundation in cyber wellness and develop good digital habits from young.