Get a glimpse of the marine wildlife that are seen best when the tides are low in the intertidal zone at Sisters' Island. We got a chance to join the highly coveted free Sisters' Island Marine Park intertidal walk organised by NParks. Here are some of the encounters we had.
More pictures and information can be found here.
Click here to subscribe to our YouTube channel and to see more great videos!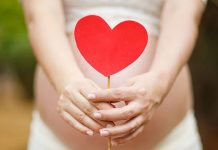 For first time parents-to-be, the once-in-a-lifetime decision on whether to store your newborn's cord blood can seem like a daunting one. What are the...
World Autism Awareness Day 2020 falls on 2 April. In conjunction with the day, the Metta Welfare Association is raising funds with a #HelpMettaSelena...
FEATURED LISTINGS