We recently met with Connie Tan from the Live Turtle and Tortoise Museum at ORTO. She shared with us how the name of the museum came about, the recent move from Chinese Gardens to ORTO at Yishun and what she hopes people will get from their visit to the museum.
Click here to subscribe to our YouTube channel and to see more great videos!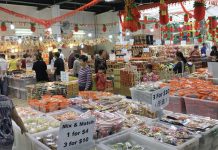 Want to know where to get superb CNY bargains? We uncover where the aunties shop for their festive goodies! Don't let the distance deter...
As parents, we want to give Baby the best care we can afford. But how can we be sure that we're making the right...
FEATURED LISTINGS