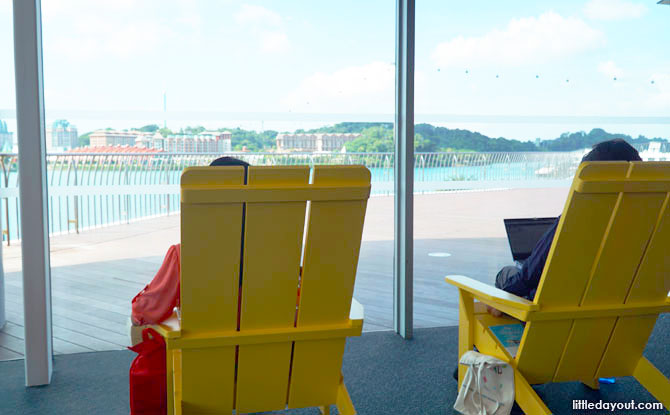 The new library@harbourfront, located within VivoCity shopping mall, brings the reading experience closer to the masses with its opening on Saturday, 12 January 2019.
The 3,000 square metre library at VivoCity is the largest to be located in a shopping mall and is home about 200,000 books, magazines and reading materials. Beyond being a reading space, library@harbourfront is also designed to be a place where library users can expand their knowledge through various ways and means.
The VivoCity library décor takes on a coastal theme, inspired by its proximity to the water and the resort island of Sentosa. It is broadly divided into two zones, one for adults and teens and another for children.
Adults' and Teens' Zone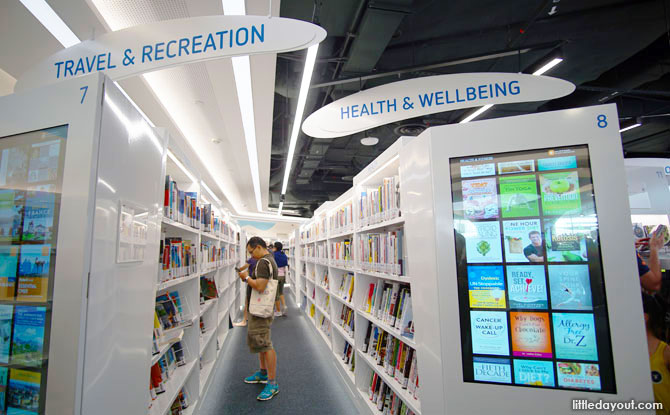 To the right of the library's entrance lobby is the Adults' and Teens' Zone. Head past the rows of bookshelves to arrive at the library's two reading lounges.
The reading lounges are fitted with large windows that make the space light and airy in the daytime. They boast scenic vistas of the Keppel Harbour and Sentosa.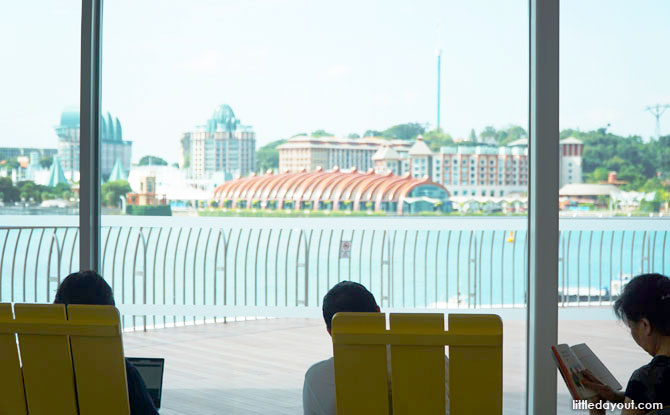 Terraced seating and deck chairs offer the best views in the house.
Other facilities at the adults' and teens' section of library@harbourfront include a Learning Zone. This space will host a variety of themed programmes that integrate the library's physical and digital collections. The content at the Learning Zone will be refreshed quarterly.
The inaugural theme at the Learning Zone is on robotics and programming.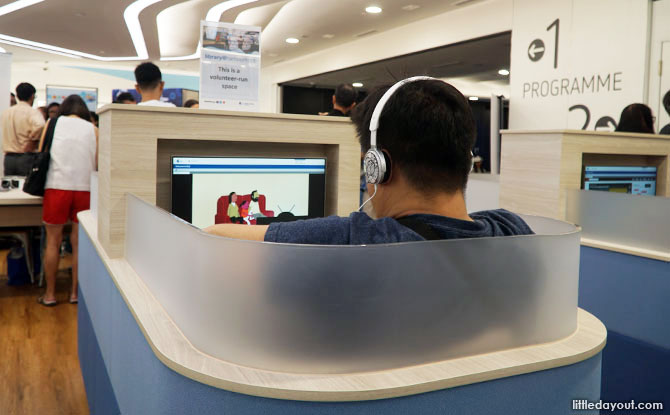 Also at the Learning Zone are six Learning Pods. Library-goers can make use of these to access digital content such as TED talks and online courses.
There are also two programme zones at the library@harbourfront which will be used to run various programmes. More than 500 programmes are planned for 2019 alone. Many of these programmes will have a strong digital focus. For example, there will be monthly tech sharing sessions and talks on emerging technologies.
Children's Zone at the VivoCity Library
Story continues below...
---
---
Story continues...
The library's Children's Zone, found to the left of the entrance lobby, set apart from the Adults' and Teens' Zone. It includes specially-designed spaces where parents and children can read together and a dedicated collection of audio-visual materials and magazines for kids.
A special feature at the Children's Zone is the Tinker Truck, a first-of-its-kind maker space for children between three to nine years old in a library.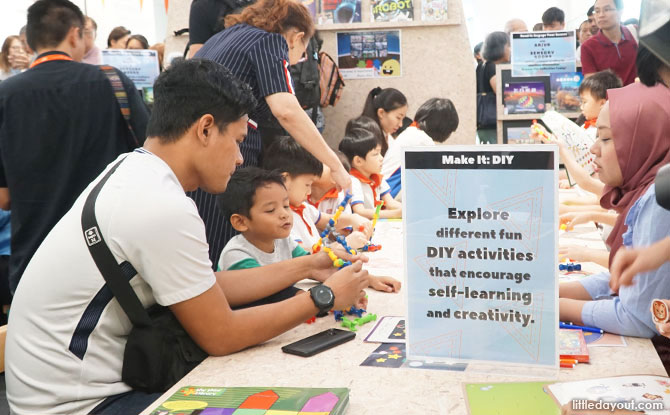 This section of the harbourfront@library has activities such as crafts and puzzle to encourage children to develop their creative, problem-solving and early literacy skills.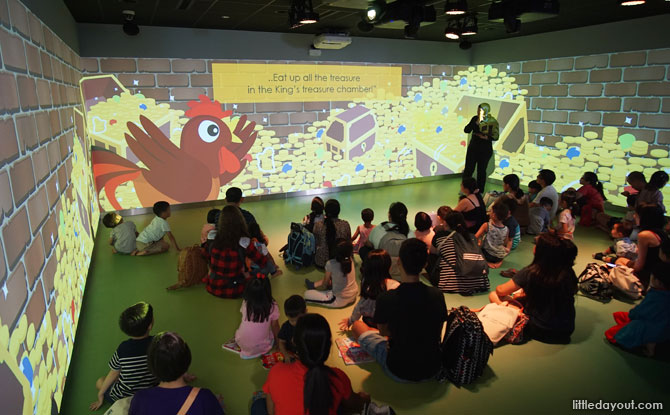 Another feature of the VivoCity library's Children's Zone is the Stories Come Alive Room. library@harbourfront is the second library in Singapore to have such an interactive storytelling room after the Bukit Panjang Public Library.
Expanding Horizons
library@harbourfront at VivoCity expands on what it means to "pay a visit to the library", something which the National Library Board has been doing with its new libraries such as Tampines Regional Library. Beyond books, it is a place that sparks learning in all its forms – whether through traditional books or digital content.
It is sure to be a welcomed destination for all who visit.
library@harbourfront at VivoCity
Where: VivoCity, #03-05, 1 Harbourfront Walk, Singapore 098585
Opening Hours: Monday to Sunday, 11 am to 9 pm
Usher in Chinese New Year 2019 at HarbourFront Centre with family-friendly activities, including LIVE character performances, meet-and-greets, colouring and interactive walls, craft activities and...
There are plenty of festive events and activities taking place in Singapore as we approach the Year of the Pig. For those looking for things to...
FEATURED LISTINGS