Can you find the five items in the activity sheet below that we can use to protect us while we are having fun under the sun?
Print out the FREE, downloadable activity sheet and see if you can spot the five items. From our experience, the kids seem to be able to find the items much faster than the adults.
The activity sheet can also be coloured to brighten up the fun, outdoor scene.
Be sure to also read our picks of the best outdoor activities with kids in Singapore.
---
Story continues below
Singapore's shores are teeming with wildlife we wouldn't usually notice. Getting to an intertidal zone during periods of low tide is the best way...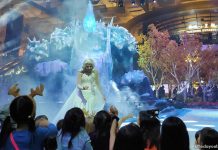 Enjoy a dazzling light show, experience snow in the tropics, meet your favourite Frozen characters – Anna, Elsa, Olaf, and embark on an obstacle...
---
Get your FREE Colour and Find activity sheet below.
This activity sheet is brought to you by Banana Boat.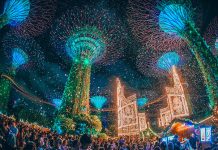 It's the most wonderful time of the year – most of us should agree. And honestly, who else does more jaw-dropping Christmas displays than...
Tis the season to gather one's loved ones, sit before a table laden with delectable goodies and put all diet plans on hold! Celebrate...
FEATURED LISTINGS