Flag
Noun
Kid-friendly Description: A cloth, usually with a pattern, that is used to represent a country, a meaning or for decoration.
In a Sentence: Humpty Dumpty planted the flag on the wall.
Photo via Visualhunt.com
---
About #WOTD
In #WOTD, Little Day Out introduces words to help children expand their vocabulary. Each Word of the Day is accompanied by a description and example of how it can be used in a sentence.
Classes which teach coding for kids are increasingly popular. With an eye on the future, coding programmes and courses designed for children provide an...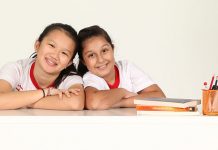 With constant chatter about milestones, achievements, and grades, the importance of a student's journey can be overshadowed. Children sometimes forget that they are all...
FEATURED LISTINGS