Flag
Noun
Kid-friendly Description: A cloth, usually with a pattern, that is used to represent a country, a meaning or for decoration.
In a Sentence: Humpty Dumpty planted the flag on the wall.
Photo via Visualhunt.com
---
About #WOTD
In #WOTD, Little Day Out introduces words to help children expand their vocabulary. Each Word of the Day is accompanied by a description and example of how it can be used in a sentence.
Catch a "moving" dance performance in the March 2020 edition of Arts in Your Neighbourhood – on a bus plying the streets of Bukit...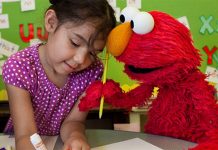 The Sesame Street theme song, with its lyrics of "Sunny day, Sweeping the clouds away", has always brought joy to the faces of young...
FEATURED LISTINGS