Frightened
Noun
Kid-friendly Description: To be scared or afraid.
In a Sentence: Jill was frightened by the sound of the dog barking late at night.
Photo credit: flequi via VisualHunt / CC BY
---
About #WOTD
In #WOTD, Little Day Out introduces words to help children expand their vocabulary. Each Word of the Day is accompanied by a description and example of how it can be used in a sentence.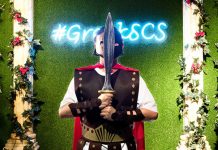 Grab the explorer passport and embark on a journey around the globe at Science Centre Singapore this school holidays! Travel back in time to Ancient...
Classes which teach coding for kids are increasingly popular. With an eye on the future, coding programmes and courses designed for children provide an...
FEATURED LISTINGS