The summit of Bukit Timah Nature Reserve will be accessible once again from 4 April 2015 – but only on weekends. The Main Road leading up to the Summit will be open to the Public from 7 am to 6 pm (last entry at 5 pm) on Saturdays and Sundays only.
The opening of the Main Road is possible because of the completion of slope stabilisation works between Keruing Hut and Simpang Hut and trail repair works along the Summit Path. This marks the completion of the first phase of a two-year long effort to restore and protect the Bukit Timah Nature Reserve. The Reserve has been closed to the Public since 15 Sep 2014.
Access to the Main Road and the Summit is via Hindhede Nature Park. The Reserve is still inaccessible via Dairy Farm Nature Park.
Related Articles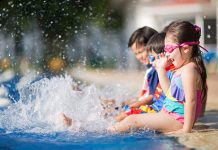 Even if you have no intention of nurturing your child to become the next Joseph Schooling, swimming is a life skill that is very...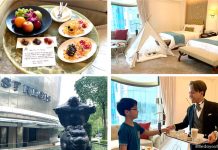 Right from the moment we arrived at The St. Regis Singapore, we were transported to a realm of old-world charm and graceful elegance. Beautiful...
FEATURED LISTINGS