The centrepiece of this outdoor playground is a huge tilted train structure meant for kids that are 5 and older. You will also find a merry-go-round and mini maze at this park which is located close to Tiong Bahru Plaza.
Useful Information
Address:
Tiong Bahru Road, Singapore 168732
Contact: N/A
Visit Website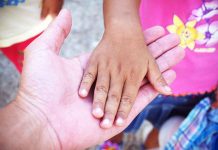 This week, 1 to 7 December 2019, is Giving Week 2019. It is seven days earmarked to support the vision of Singapore as a...
Popular Bookstore is a household name and, from 6 to 15 December, the Popular BookFest 2019 Singapore at Suntec Convention Centre Level 4 is...
FEATURED LISTINGS