This park along the Alexandra Canal Linear Park has five playgrounds along its stretch.
Useful Information
Address:
 300 Commonwealth Avenue
Contact: +1800 471 7300
Visit Website
Ten years ago, my husband and I visited Taipei, Taiwan and fell in love with the people and the experience. So we were really...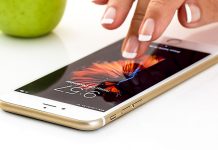 The contents of my phone have changed drastically since becoming a mum. Pre-children, my phone was dedicated to reading emails, the news, social media,...
FEATURED LISTINGS