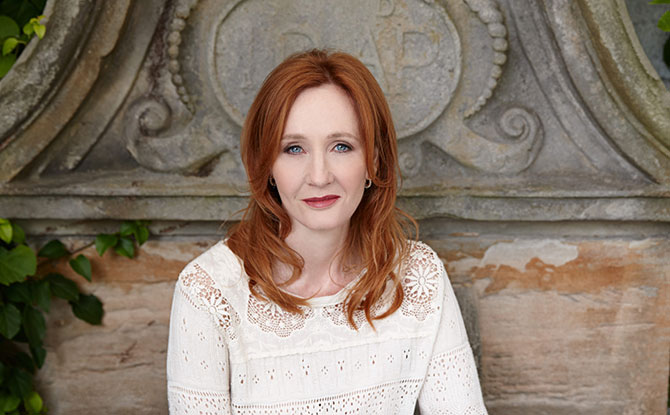 J.K. Rowling has announced that she will be making her new children's story, The Ickabog, available for free online. The story is a bedtime story which she wrote more than 10 years ago for her children and is suitable for those between the 7 to 9 years old.
The Ickabog, J.K. Rowling's New Children's Story
The Ickabog can be read online at its own dedicated website. It will be serialised with new instalments uploaded each day. The first two chapters have already been made available. There are a total of 34 daily instalments which will appear till 10 July 2020.
Besides the online serialisation, The Ickabog will be published in print, e-Book and audiobook in November 2020.
J.K. Rowling has pledged her royalties from the sale of The Ickabog to assist groups impacted by the COVID-19 pandemic.
---
-- Story continues below --
A Fairytale
The story of The Ickabog is unrelated to Harry Potter. Instead, it is a fairy tale which is set in an imaginary land.
"The idea for The Ickabog came to me while I was still writing Harry Potter. I wrote most of a first draft in fits and starts between Potter books, intending to publish it after Harry Potter and the Deathly Hallows," said Rowling.
Some of the characters introduced in the first two chapters of The Ickabog include King Fred the Fearless, ruler of Cornucopia, and five-year-old Bert Beamish.
"The Ickabog is a story about truth and the abuse of power. To forestall one obvious
question: the idea came to me well over a decade ago, so it isn't intended to be read as a
response to anything that's happening in the world right now. The themes are timeless and
could apply to any era or any country," she added.
The story will be translated in other languages and made available on the website shortly after the English language version appears.
Ickabog illustration Competition
To involve children in the story, J.K. Rowling is inviting young artists to illustrate the story of The Ickabog.
The Ickabog Illustration Competition is being run by J.K. Rowling's publishers around the
world. Young artists stand a chance to win a place for illustrations in the published book.
Children, or their parents or guardians if they are under 13, can post illustrations on social media using the hashtag #TheIckabog to participate.
The competition has been launched in UK, Ireland, Australia, New Zealand, India, the US and Canada. Other territories will follow soon. While J.K. Rowling is not involved in the judging, she will be suggesting scenes and characters to draw.
Full details of the illustration competition can be found here.
Visit The Ickabog website.