Planning ahead for the weekend? Wondering what's on this weekend in Singapore, 6 & 7 May 2023?
We've got a list of suggestions of things you can do this weekend around our sunny little red dot.
---
What to Do This Weekend in Singapore: 6 & 7 May 2023
Family Programmes at Singapore Heritage Festival 2023
The Singapore Heritage Festival has kicked off. This weekend, 6 & 7 May, activities include a scavenger hunt around Children's Museum Singapore and Mystery Box Challenge.
There is also Changing Shifts, a comedic play that will be taking place. Or join storyteller Wei Teng for a story about Max & Robbie's Magical Train Ride. Some of the events require registration. You can also stop by the Homeground installation at National Museum of Singapore to view elements of different heritage trails. Get more details about Singapore Heritage Fest.
---
Mother's Day Experiences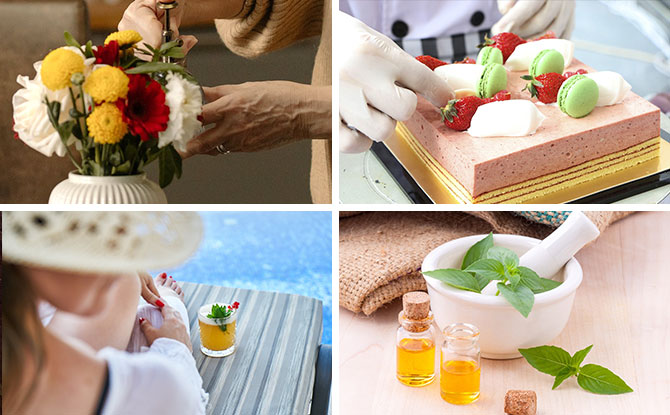 PSA: Mother's Day is just around the corner. If you've made plans or decided what to do yet, we recommend using this weekend to decide. We've put together a selection of great Mother's Day experiences that will leave mum with memories to cherish. Check out these Mother's Day experience gifts.
---
Garden Rhapsody: STAR WARS Edition
Catch the Garden Rhapsody: STAR WARS Edition featuring a dazzling music and light composition set against the epic STAR WARS soundtrack at Gardens by the Bay's Supertree Grove from 4 to 7 May 2023. May the Force be with You. Get more details about Star Wars Day.
---
Pets' Day Out
Pets' Day Out will be held on 6 May at Parkland Green. Get to meet the animals and also head over to some game booths at the Community Corner to learn about feeding community cats responsibly and cat behaviour through interactive games. Get more details.
---
Playtime! Just As I Am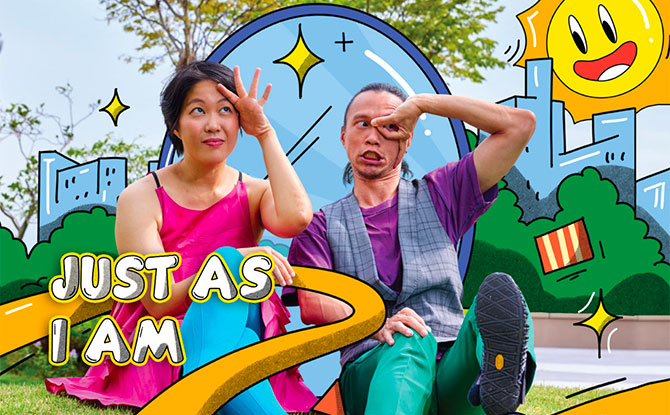 "Every child is unique". Discover the joys of celebrating and loving all the wonderfully special parts of your unique selves at Esplanade Presents Playtime! Just As I Am.
The performance is presented by The Kueh Tutus and is perfect for your child's first experience with dance. Get more details here.
---
Marina Bay Alliance Active Kids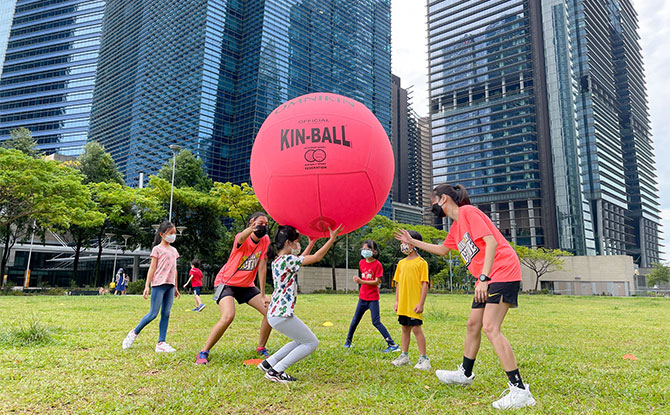 Head down to Marina Bay on Sunday, 7 May, where kids between 5 to 9 years old can pick up the fundamentals of multi-sports from 9 am to 10 am. From 10.30 am to 11.30 am, kids 7 to 12 can join in a Kin-ball game – a sport where players attack and defend to get an over-sized ball into the opponent's court. Get more details here.
---
Nature Sketching in the Gardens
Join volunteer artist Mr Tham Pui San at Singapore Botanic Gardens as he teaches and guides you in acquiring drawing and observation skills to equip you for an interesting journey of nature appreciation.
Participants will need to bring along their own drawing materials. Registration is required 15 minute prior at the Service Desk (Tanglin). Limited to 20 persons. More details here.
---
Book Your June Holiday Camps
The early bird get the worm so book your child's June school holiday camps and activities soon. We've also included some discount codes too. Get more details about the upcoming June school holiday camps.