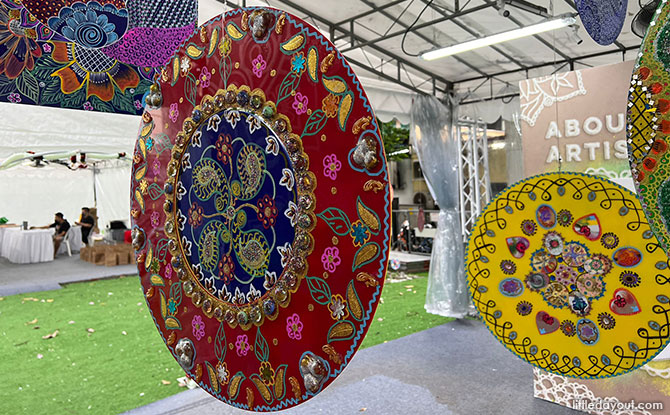 It's the first weekend of March! With the school holidays fast approaching, there are tons of activities to look forward to. From shows, to festivals and even some new spots to rest and unwind, here are some of the things to do this weekend.
---
What to Do This Weekend: 5 & 6 March 2022
Take part in the Rangoli Movement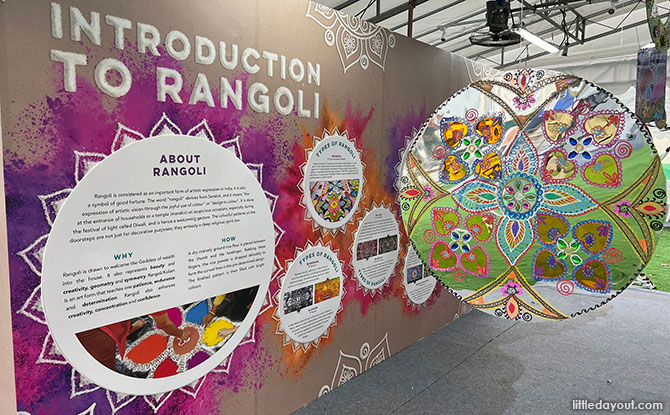 Rangoli Movement at Little India is a month-long multi-sensory visual and digital art showcase that presents a new perspective to rangoli as an art form. Rangoli, which means "an array of colours" in Sanskrit, is a traditional multi-coloured Indian art form and floor decoration with important significance.
---
-- Story continues below --
Visitors can expect a line-up of experiential activities and workshop programmes suitable for all ages. There are three different sections at The Rangoli Movement to visit. Read more about it here.
---
Little Day Outings: Changi Intertidal Walk 5 March & Sungei Buloh Walk 6 March
Join us on a walk to the Changi beach and spot some marine creatures in all shapes and sizes or go on a croc hunt to Sungei Buloh Wetlands. Whichever you choose, there is much to see in the great outdoors. For more details click here.
---
See Sakura Featuring tokidoki and friends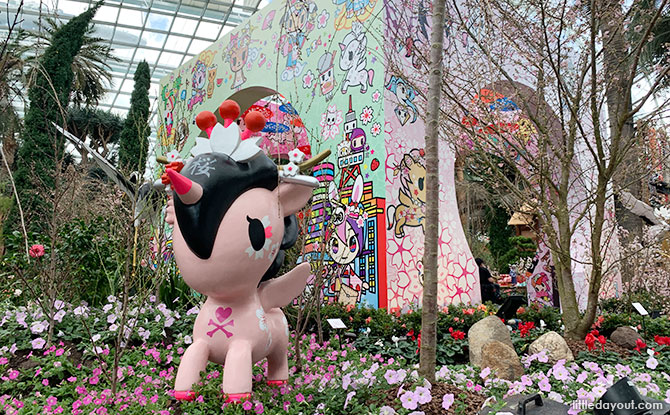 Starting 4 March, join tokidoki's five magical Unicornos and the ever-popular characters SANDy and Donutella as they make debut at this year's Sakura floral display at Gardens by the Bay.
Take memorable shots with the colourful tokidoki characters in a landscape featuring torii gates, hanami settings, Japanese floral art by Ikebana International Singapore. Read more here.
---
Visit the Bedok Reservoir Park Therapeutic Garden
Designed using an evidence-based approach and research in environmental psychology, the Bedok Reservoir Park Therapeutic Garden is a public space for residents around the area and members of the public to unwind.
The therapeutic garden at Bedok Reservoir Park overlooks the reservoir and is the first therapeutic garden to be built over a former sand quarry. Members of the public can experience an interactive rock feature with stones and boulders. Read more at the article here.
You can also read about the new Pasir Ris Therapeutic Garden here.
---
WWF-Singapore's AR-mazing Trail
From now till 9 April, go on a hunt for tigers around Singapore – life-sized tiger sculptures, that is – as part of the WWF-Singapore's AR-mazing Tiger Trail, an effort to raise awareness of tiger conservation and other environmental issues. The exhibition of tiger sculptures is free for all members of the public. Read more details here. 
---
Collect Book Bugs
In the latest edition of the National Library Board's popular card collecting activity, Book Bugs: Rescuers of Stories Lost, kids can join bug journalist Attie as he investigates the strange occurrences in Bugtopia. There is even a map of Bugtopia that kids can explore.
Kids can take part in quizzes for points that can be exchanged for a QR code to redeem cards at the Book Bugs card dispensers in selected public libraries. Read more details here.