Hello to the first weekend of September! It's a weekend filled with possibilities and fun as spots all over Singapore are bustling with events as the September Holidays approach. This weekend, there are multiple events featuring installations, workshops and events for you to relax and play! Read on to find out more.
---
What to Do This Weekend: 4 & 5 September 2021
See friends from Art-Zoo at Gardens by the Bay Children's Festival
Join Bruno Bear, the curious and creative bear, and Little Kong, the gorilla who loves exploring new places, as they go in search through the Wonder Gardens to find their friends!
Gardens by the Bay's Children's Festival featuring Art-Zoo Wonder Gardens takes place from 4 September to 3 October 2021 at the Supertree Grove. Pick up a trail booklet and go on a trail amongst the huge inflatables at Gardens by the Bay (sorry no jumping here).
---
-- Story continues below --
There are also Little Critters' Wonder Workshops that are happening each weekend. Slots are limited and visitors have to register to secure their slot. Read more here.
---
See cute bunny lanterns at Sun Yat Sen Nanyang Memorial Hall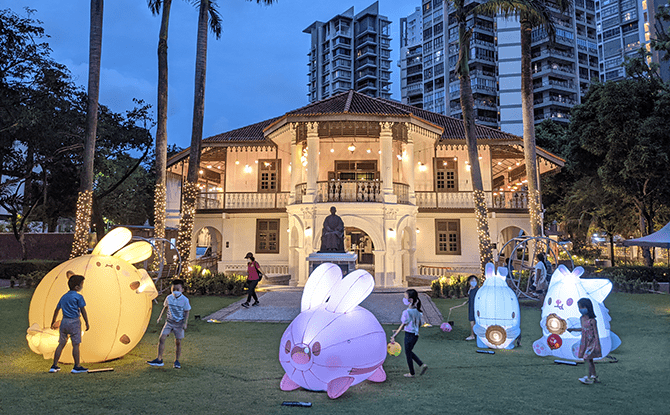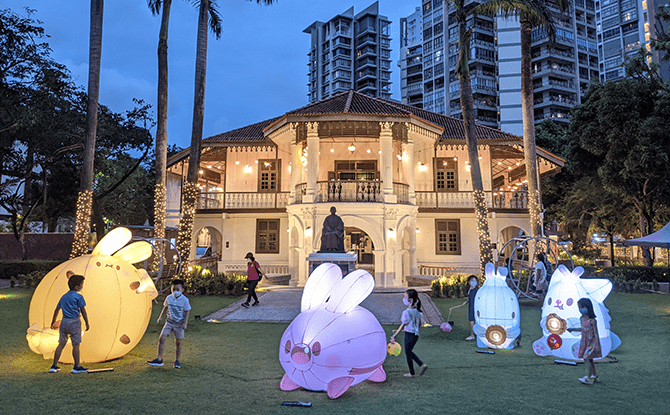 From now till 26 September 2021, visitors can find four large bunny lanterns sitting on the lawn of the Sun Yat Sen Nanyang Memorial Hall. This installation, being held in conjunction with the Memorial Hall's Wan Qing Mid-Autumn Festival 2021. Each of the cute rabbits are enjoying mooncakes, along with each other's company, under the watchful eye of the Moon Rabbit. Read more here.
Orchestral Manoeuvres at the ArtScience Museum
A space where sound and art come together, ArtScience Museum's new exhibition, Orchestral Manoeuvres: See Sound. Feel Sound. Be Sound is opening on 28 August. It features some of the world's leading artists and composers from eight countries, who explore sound through sculpture, installation and music. Read more about this sonic landscape here.
---
Gameplay by ArtScience Museum
As a special event of Virtual Realms: Videogames Transformed exhibition, ArtScience Museum is having a two-week special event, Gameplay, that celebrates video games as an artistic medium and one of the most significant forms of cultural expression.
Participants can look forward to insightful discussions by alumni members at DigiPen Institute of Technology Singapore, free film screenings and more in a two-day online conference. Read more about Virtual Realms: Videogames Transformed exhibition here and see details about the Gameplay event here.
---
Feast at EatBox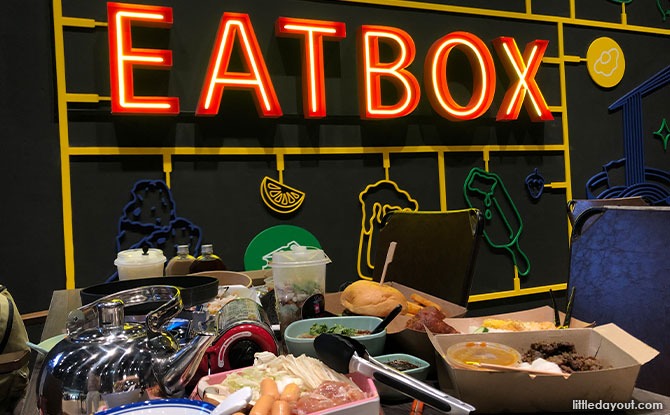 Hosting a total of 17 different concepts, visitors will be spoilt for choice at the number of dishes that they can choose from at Eatbox 2021! Featuring cuisine from different parts of the world, there are mains such as Muslim friendly mookata, boat noodles, beef bowls, desserts and more.
There are also multiple art murals and neon signs within and around the building that make great photo spots. Admission is free and it is open daily from 8 am to 10:30 pm from 3 September onwards. Read on to see the must-try dishes and drinks at Eatbox 2021 at our article here.
---
Visit The Book Barracks
Books Beyond Borders is a social business started by Randall Chong who left his job to raise money to support schools and literary projects in Nepal. Their weekend store The Book Barracks, allows visitors to browse over 4,000 curated titles directly from their shelves in a quiet and cosy space and enjoy a photo exhibition of the literacy projects Books Beyond Borders is helping to fund in Nepal. Reservation tickets are required to enter. Read more about Books Beyond Borders here.
---
Go on a Mystery Museum Tour
Reimagine museum tours with the Mystery Museum Tours! Taking place from 4 September 2021, those looking for more adventure or even an affordable family-friendly activity can participate in tours that are promised to take participants on a journey of exploration through selected museums in Singapore, including lesser-known ones. There are three themes to choose from and sure to be one that will spark your interest. Read more here.
---
Jumptopia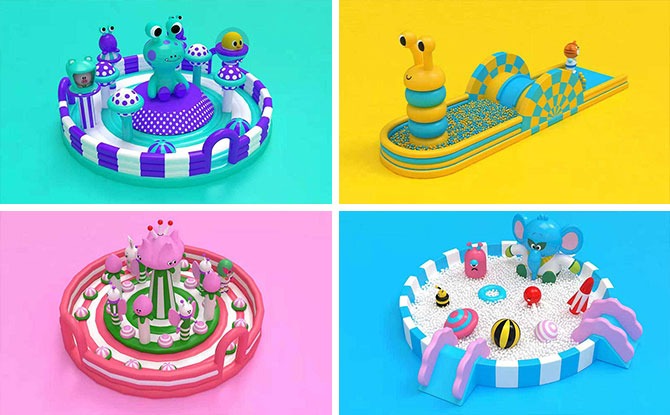 Kiztopia is having their very first 'Jumptopia' at D'Marquee at Downtown East from now till 10 Oct 2021. Get set for a bouncing good time featuring 12,000 square feet of fun including 7 giant Kiztopia-themed bouncy castles, claw machines, station games, an Instagram worthy photo booth and more. Read more at our article here.