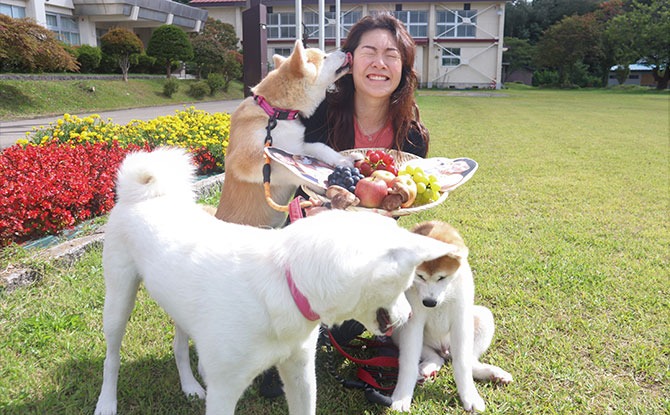 This weekend, spend some quality time with your loved ones by attending interesting talks, workshops and keep up the festive spirit with Deepavali and other celebrations all taking place. Here's what to do this weekend.
---
What to Do This Weekend: 23 & 24 October 2021
Attend the Responsible Pet Bird Ownership webinar
Happening Saturday 23 October from 11 am to 12 pm, those who are keen on owning a pet bird but unsure of how to take care of it can join this free online event. Join Dr Trent and Dr Lee as they bring participants through the considerations of owning a pet bird and the types of birds suitable for potential owners. This event will be hosted on AnimalBuzzSG's Facebook page. Read more here.
---
Visit a Railway Café
Located on the second floor of 111 Somerset, Shinjuku Kissa Tetsudo is a Japanese rail-themed establishment where customers can make use of the rental track to experience driving a miniature train while sipping on their cup of coffee. For younger children, there is a Plarail area and kids can also bring along their personal toy trains. Read more about the café here.
---
Join the Santa Run 2021
Santa Run for Wishes 2021 is returning in a virtual format for a second time to raise funds for children with critical illnesses. The run will be held from 1-19 December 2021 and participants can kickstart the season of giving by taking part in this meaningful run. Registration for the run is now open for $20 per race entry, with all proceeds going towards granting the wishes of children with critical illnesses. Read more here.
---
"Pick" fresh produce and see cute puppies
"Visit" Northern Akita and experience the picking of fresh produce such as apples, grapes and mushrooms in this free online event as part of one of the line-up of activities for the Japan Rail Fair.
There are also adorable Akita Inu dogs that will be making an appearance. This event is free and will be happening on Saturday, 23 October from 12 pm to 1 pm on Japan Rail's Facebook and Youtube page. See other Japan Rail Fair events here.
---
View Hort Show Competition Entries
This year's Singapore Garden Festival Hort Show will run from 9 to 31 October 2021, with a wide array of activities. Those interested can pre-book a timeslot here see the remaining competition entries at the Jurong Lake Gardens from 23 to 31 October. Photos and videos of the winning competition plants will also be hosted online. Read more about the Singapore Garden Festival Hort Show here.
---
Make some Paper Garland Crafts
On 23 October, join the Indian Heritage Centre in one of their Paper Garland Craft Workshops from 10.30 am to 12 pm. Paper garlands are great for creating a festive atmosphere, making it a great memorabilia to bring home this Deepavali. Participants will be able to make colourful paper garlands with crepe paper. Register for the workshop at the site here.
---
Last Chance to Go on the PSLE Luge Promo
From 9 to 24 October 2021, Primary 6 students can unwind with an extra luge and skyride ticket for free. To redeem the additional ride, first purchase an online combo and the PSLE student can flash the student card onsite at the ticketing counter during the promotional period to get the extra ride. This promotion is for kids born in 2009 only. Read more here.
---
Participate in the Trashy Art 2021 contest
PAssion Wave and its conservation arm Project Blue Wave, is holding its first ever eco-art contest 'Trashy Art 2021'. This contest aims to raise awareness and spark conversation around marine and eco-conservations. Participants are required to arrange their trips to any of the beaches in Singapore while observing prevailing Covid-19 measures and create a personal art piece from the trash collected. Read more at the site here.
---
Head to Lazarus Island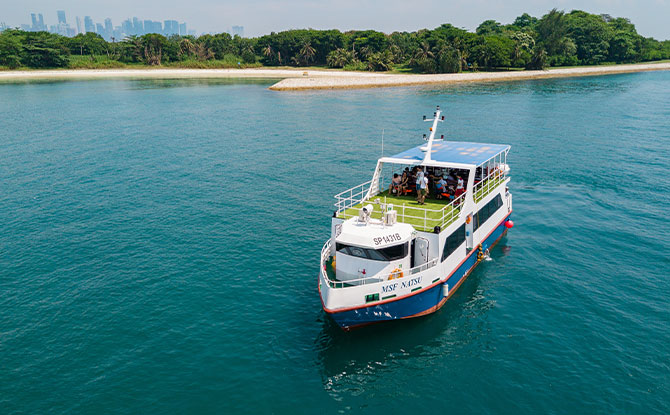 Starting 23 October, visitors to Sentosa can now extend their getaway to the Southern Islands with the new ferry services between Sentosa Cove Village and Lazarus Island. Read about this new service here.