School's out and it's time to welcome the start of the March Holidays 2022. There are multiple activities to look forward to, such as shows, virtual hunts and even some giant displays that make great photo spots to capture the memories of this March Holiday.
Here are some of the things to do this weekend
---
What to Do This Weekend: 12 & 13 March 2022
Be a Monster Hunter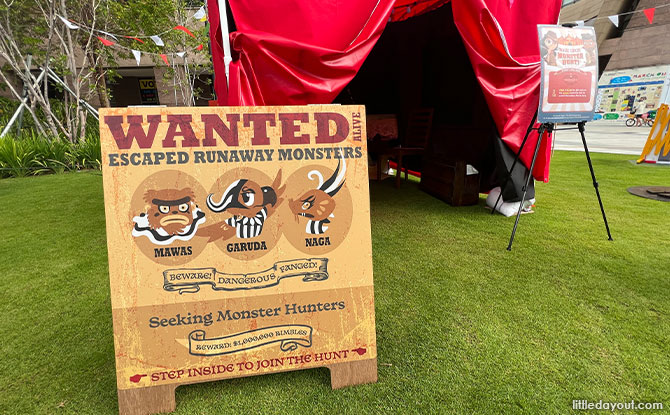 Go on a hunt for three monsters that have been let loose at Esplanade! As part of the activities happening for March On 2022 at Esplanade – Theatres on the Bay, Magic Circus – Monster Hunt is a free and interactive activity that is great for kids of various ages to take part in this March Holiday. Read our review of it here.
---
Catch A Breath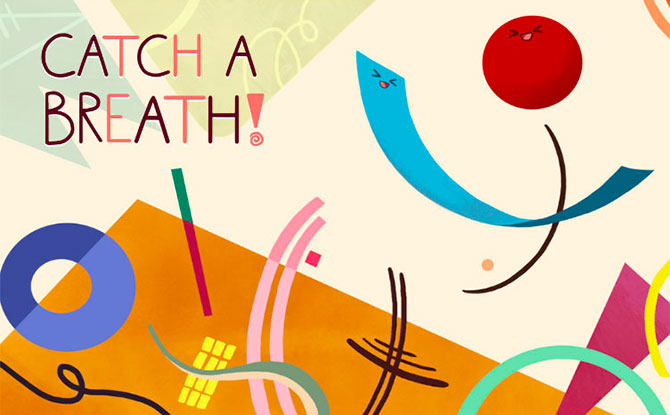 ---
-- Story continues below --
Follow along as three characters go on a playful adventure in search of the elusive "Breath". In doing so, they may even get to learn the importance of breathing and how to harness it when faced with difficult situations. Read more about this theatrical experience in the article here.
---
Watch "I Have Something To Say."
Happening 11 to 13 March, this children's theatre performance uses music, movement and multimedia to explore the issue of bullying in an approachable and safe way. It can also help spark conversations between parents and children about bullying and how to stand up to one. The show is recommended for ages 7 and up. Read more here.
---
View the special film "Family Portrait"
From 9 to 13 March, take a seat on swivelling stools and be transported to the wilds of Scotland as four surrounding screens play a special film Family Portrait. A video on family and their day out, the video presentation will be followed by specially designed activities inspired by the video presentation. Family Portrait is recommended for ages 4 and up. Find out more here.
---
See tokidoki characters amongst Sakura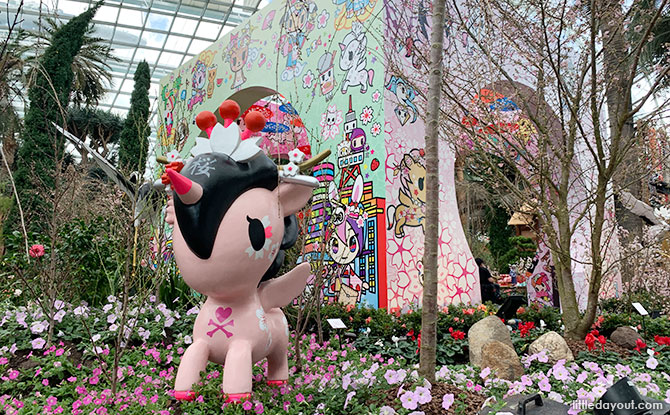 Sakura featuring tokidoki characters takes place from 4 March to 3 April, 9 am to 9 pm at the Flower Dome. This will be the debut of tokidoki's five magical Unicornos and eye-catching displays at the centre of the Flower Field. Also on display are works of Japanese floral art by Ikebana International Singapore. Read more here.
---
See Changi's Sweetest Treat
Well-known and well-loved lollipop brand Chupa Chups makes a sweet landing at Changi Airport this March School Holidays. Visitors can dive into the colourful world of candy and lollipops at Changi's Sweetest Treat from now till 3 May 2022. They can also spot Singapore's largest Chupa Chups lollipop. Read more here.
---
One Last Boogie
From now to 28 March 2022, Visitors can make it a point to head down to USS to catch the cast of Madagascar before the rides come to a close to make way for the construction of a new themed zone. To mark the departure of the Madagascar crew into the sunset, Universal Studios Singapore is holding a farewell celebration One Last Boogie! from 10 to 27 March 2022. Visitors will have a chance to meet and greet the Madagascar characters and watch as they take a bow in a float parade. Read more at the site here.
---
Join some online LEGO Workshops
Kids can participate in the LEGO Playcation Online Workshops during the March school holidays with a series of workshops. Each workshop is helmed by a qualified school instructor and includes easy instructions for children aged five to 10 or 9 to 12. Kids can learn through play by using LEGO bricks. Read more here.