Happy New Year and welcome to 2022! This weekend is the first weekend of a brand new year! It is also the last weekend of the school holidays in Singapore and, if you are looking for ways to have a last hurrah before the bustle of the year gets under way, check out the ideas for the weekend below.
---
Things To Do This Weekend In Singapore: 1 & 2 January 2022
Attractions & Places that Opened in 2021
We recap month by month the new places and attractions around Singapore that opened in 2021. How many of them have you been to? If not, you could plan to visit one of these this weekend, 1 & 2 January 2021. Check out the list here.
---
SkyHelix Sentosa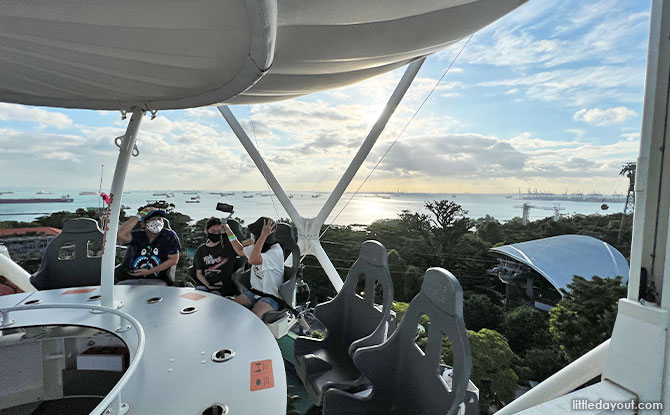 Take to the skies on the new SkyHelix Sentosa ride. Strap into a seat and be lifted up into the air for an amazing view from 79 metres up. Read more about this new ride at Sentosa.
---
Experience Carnival "Worlds" at the Museum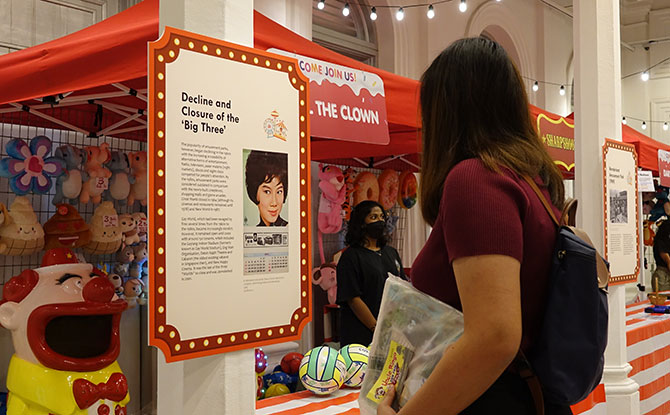 Start the new year by stepping into the past by visiting an amusement "world" at the National Museum of Singapore. Play games while also getting a glimpse of history. On till 9 January. Read more about it here.
---
Lights at Fort Canning Park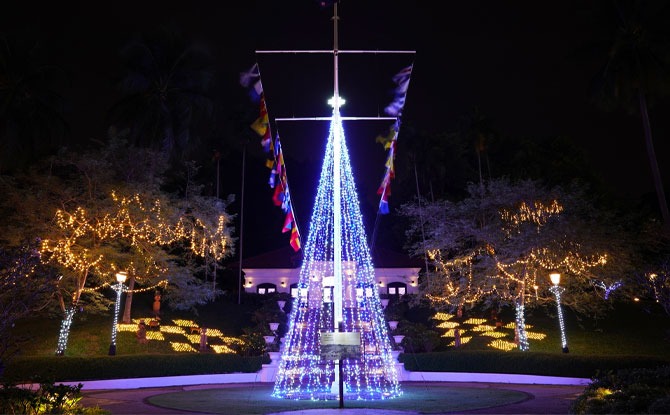 If you are having withdrawal syndrome from Christmas, you can get a dose of festive lights at Fort Canning Park's Raffles Garden. You have until 2 January to pay it a visit. Get more details here.
---
Changi Festive Village
It is the last weekend of Changi Festive Village and the last opportunity to head out on Dino Kart 2.0, enjoy carnival games and more. Read more about it here.
---
SpongeBob x Impossible Café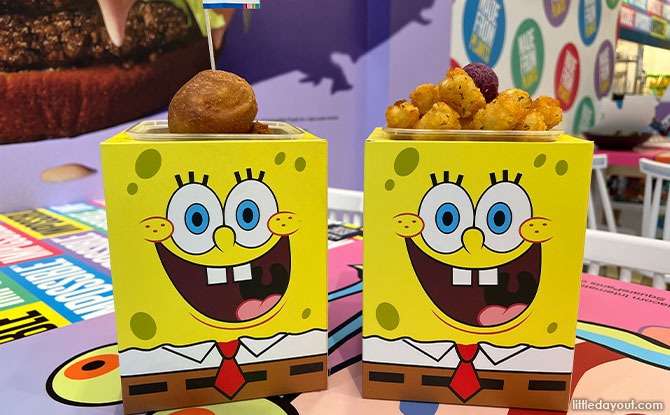 Dive into an undersea adventure with SpongeBob and his buddies at Kumoya and the world's first SpongeBob x Impossible collaboration pop-up café. There are six snacks, four mains, two desserts, and four drinks on the Spongebob-themed menu. Read more about what to expect here.
---
D'Ultimate XCape
Downtown East's Begonia Open Air Carpark is hosting popular Uncle Ringo carnival rides as part of D'Ultimate XCape! Those who are looking for a bit of an adrenaline rush can go on rides such as the Meteorite, Viking Ship and Swing Chair. Read more about it here.
---
Animal Experiences
Take the family out for an animal experience. From meeting the goats to turtle time, we've got a whole set of ideas for places you can interact with animals around Singapore here.
---
Outdoor Playgrounds
For time outdoors with the kids, there is nothing like exploring a fun playground around Singapore. We've rounded up our picks of the best outdoor playgrounds in Singapore in the parks. Read more about them here.
Alternatively, you can explore one of these family-friendly parks in Singapore.
For even more ideas, check out this huge list here.