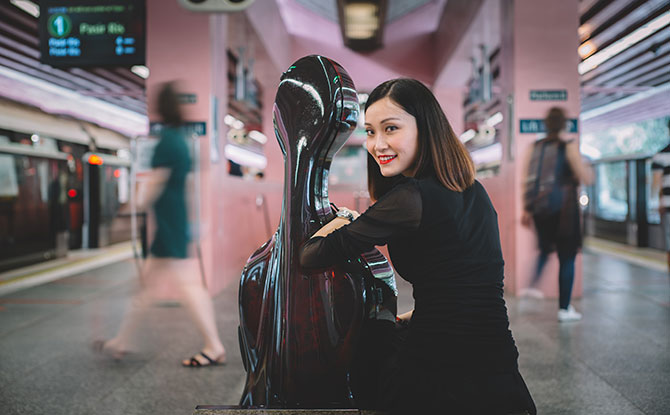 Miss listening to live music? The Singapore Symphony Orchestra will be holding its first live community concert since restrictions were lifted on live performances, at the Festive Arts Theatre, Our Tampines Hub on Sunday 22 November, 5pm.
---
SSO's First Live Community Concert Of The Season
The Singapore Symphony Orchestra's first community concert of the season is entitled "SSO In Your Community: A Little Evening Music". It performed by a group of four musicians, Chen Da Wei (violin), Nikolai Koval (violin), Marietta Ku (viola), and Wang Zihao (cello).
The programme will feature classical favourites by Mozart's Eine kleine Nachtmusik ("A Little Night Music"), Beethoven's String Quartet No. 2, Op. 18 and Dvořák's String Quartet No. 12 "American", plus a work by veteran Singapore composer Phoon Yew Tien, String Quartet.
For safety reasons, the audience will be capped at 100. Tickets are available for free, on a first-come, first-served basis.
---
-- Story continues below --
Special guest Mr Edwin Tong, Minister for Culture, Community and Youth, will be there at the performance.
---
Safe Management Measures
To ensure that this event is kept safe, there will be a number of safe management measures in place at the venue, including temperature screening, enhanced cleaning, separate entrances and staggered entry for audience members. There will also be the use of the TraceTogether app or token and safe distancing between audience members.
---
Tickets to SSO's Community Concert at Our Tampines Hub
For those who are interested to attend the concert, tickets are available at the Public Service Centre at Our Tampines Hub. Tickets need to be collected in person and there is a maximum of two tickets per person.
Registration opens Friday 13 November 2020. More information about ticketing details can be found on the Our Tampines Hub Facebook page.