The PSLE marking days 2022 run from 17 to 20 October. It signals the approaching end of the school year (gasp!) and also heralds the upcoming year end examinations for older kids. If your child is lucky enough not to have upcoming exams (or just need a quick break from the books), or if your child is in an international school having its October 2022 holidays, you may be wondering what to do with them and what's on in Singapore.
---
Things to Do During the PSLE Marking Days 2022 & October Holiday Camps
Agora's October Camp 2022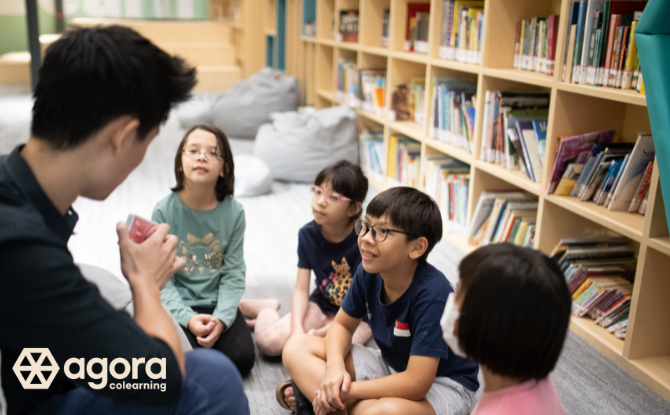 Head to Agora Colearning – the largest colearning space in Singapore for October camps from 17 to 29 October. Whether it's a term break or the PSLE Marking break, there are plenty of activities to choose from at Agora Colearning. Camps on coding, robotics, design-thinking, cooking, baking, entrepreneurship, art-jamming, magic await. Vendors such as Vivo Kinetics, Create Lab, Whizz Kids, DesignTinkers, ArtZone, Little Skoolz, Learn2together, Andersen Chua Magic will all be present at Agora's space to facilitate all-rounded learning. Mix and match camps according to your child's interests and ages!
For parents, it's a convenient drop-off at Harbourfront Centre's Level 4, Lobby C. In addition to camps, Agora Colearning offers tuition, enrichment and student care services to meaningfully engage and safely care for children within the 20,000 sqft learning space.
Find out more about Agora Colearning's October camps here.
---
Superkarts Underground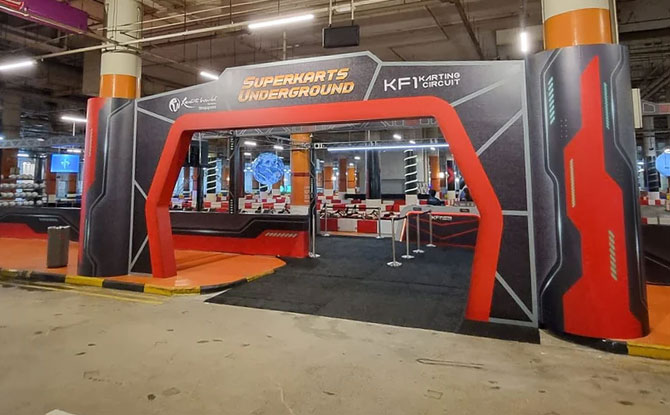 Race to the finish at the basement karting circuit at Resorts World Sentosa East Carpark. Besides the main track, there's a kids' track with Kidracer electric karts. Get more details here.
Unearthing Stories of Singapore At War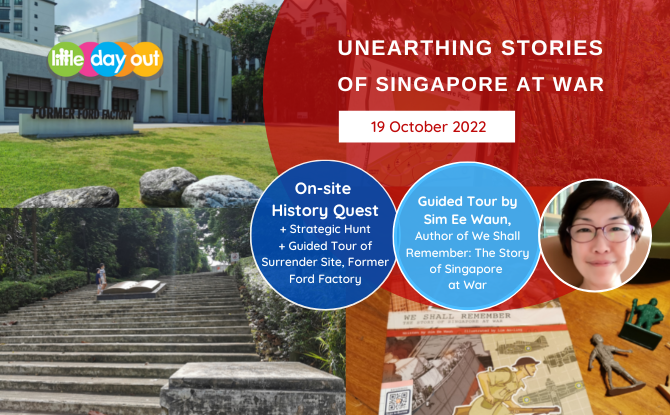 Come join us for the second run of "Unearthing Stories of Singapore At War" with a guided tour by author Sim Ee Waun and then embark on an outdoor escape room or Adventure Quest at Bukit Batok Nature Park! Back by popular demand on 19 October, Wednesday, this event only has a few spots left! Sign up here.
---
Free Cable Car Rides on Sentosa Line
What benefits do you enjoy with the FREE Sentosa Islander membership? Islander members can enjoy a free cable car ride on Sentosa Line till 31 October 2022! Enjoy the ride in the sky while the sea breeze keeps you cool. Get more details here.
---
Young Marie Curie Trail
Available from 18 to 20 October only, learn about Marie Curie, a famous physicist and chemist who was known for her research and discoveries of radioactive elements and being the first woman to win a noble prize in chemistry and a noble prize in physics. Earn an 'I Am  Young Marie Curie  Badge' and e-certificate too. Part of the Young Scientist Trails at Science Centre Singapore. Find out more here.
---
Marsden Swim Camp
For those eager to take swim techniques to the next level, join Marsden Swim Camp at German European School Singapore. Participants must be able to swim 100m comfortably. The camp will focus on technique, stroke correction, competitive skills, starts, turns, finishes and there will also be a mini Olympics held.
---
Kids in Costumes Visit LEGOLAND Malaysia for Free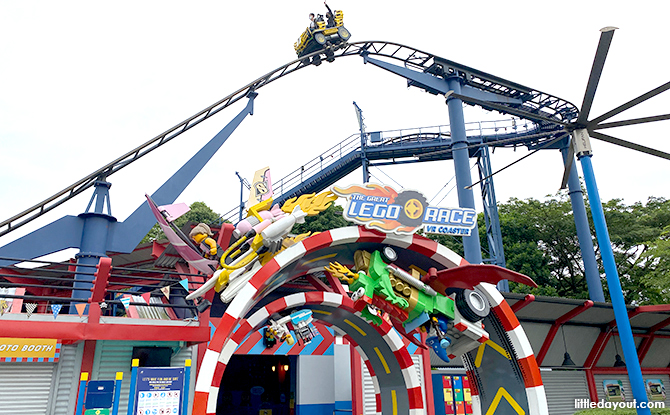 Till 6 November 2022, children between 3 to 11 can enjoy free admission to LEGOLAND Malaysia resort from Fridays to Sundays. Take advantage of the weekend deal, dress your child up in a costume to gain free entry for him or her, with every purchase of an Adult Day ticket. If you head off on the weekend before the start of the PSLE Marking Day 2022, you can extend your stay and not have to rush back on the Sunday. Find out more about the promotion here.
---
Singafit Multi-Sports Camps
Join in the Singafit Multi-Sports Camps to learn various sports. Singafit camps in October will be held at Bishan Park, West Coast Park and Serangoon Park. No two camps are the same, everyone will discover a sport they enjoy at the various camps. More details here.
---
ANZA Soccer – October Camps
For soccer-loving kids, join ANZA Soccer's four-day camp from 17 to 20 October, i.e. the PSLE Marking Day 2022 in Singapore. Groups will work with professional coaches on skills development, fitness and games. Camps are held at The Cage, Turf City. Kick some balls here.
---
Final Hurrah at Jurong Bird Park
Visit Jurong Bird Park as it sings its swan song in Jurong after 52 years. Walk down memory lane during the PSLE Marking Days 2022 with the familiar sights at the attraction and participate in A Flight to Remember – a celebration of Jurong Bird Park's legacy and heritage till 3 January 2023. Read more details here.
---
Deepavali Celebrations at Indian Heritage Centre
It is also the festival of lights in October. Check out the beautiful lights in Little India and participate in other activities such as Deepavali Games Challenges and crafts at Indian Heritage Centre. Register for the activities here.
---
RHIB Rides at 10% off
Get 10% off children's tickets for the entire month of October. Go on a maritime adventure around Southern Islands on a high-speed boat and get a panoramic view of Singapore's coasts. Use <October10> to redeem the discount at this link. Read more about our experience here.
---
Watch Movies for Free
Take the family to watch a movie together at Golden Village Cinema and Shaw Theatres. Children get to watch movies for free on weekdays before 2 pm.