PSLE Marking Days are taking place this year from 19 to 22 October 2020. For the P6s who are now done with exams and ready to celebrate, and for the P1 and P2 kids who are also on break, here are some activities that you can enjoy during the PSLE Marking Days 2020.
---
Ideas for the PSLE Marking Days 2020
1. SAFRA Punggol Halloween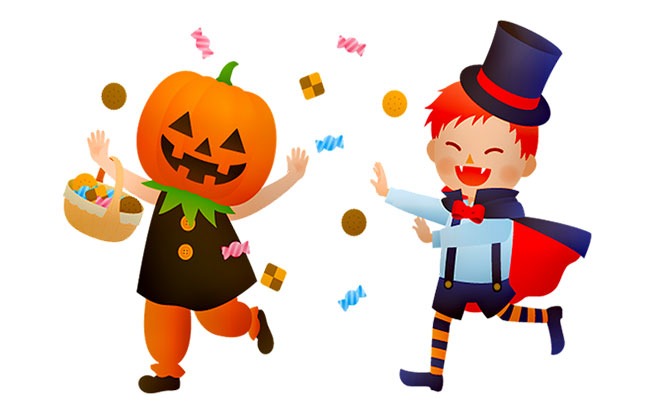 From 17 to 24 October 2020, experience "Myths Come to Life" with SAFRA Punggol. This family-friendly Halloween event in Singapore features fun programmes for kids, a virtual haunted house, goodie bags and onsite activities!
There will be Halloween costume parties, a Halloween goodie bag and a virtual online haunted house. Check out the article here for more details and how you can register for the "Myths Come to Life" with SAFRA Punggol event!
---
-- Story continues below --
---
2. LDO Green Explorer Virtual Camp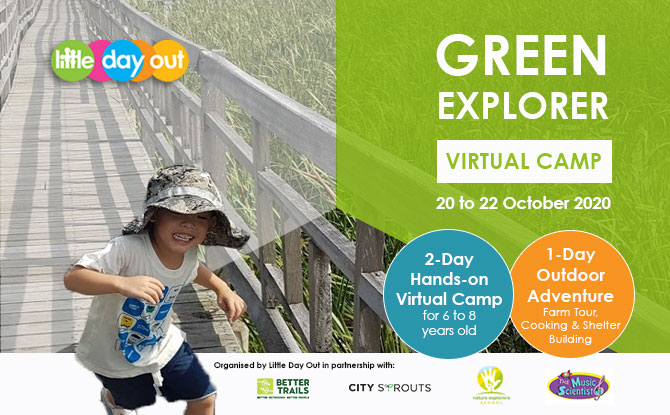 Little Day Out is back with another experiential holiday camps! This time, we will be having Our two-day Green Explorer Virtual Camp and one-day Green Explorer Adventure Outing from 20 and 21 October 2020, and 22 October respectively.
In this virtual camp, kids are going to be "Green explorers" and go on a series of adventures such as being part of educational workshops as well as hands-on experiences such as taste science experiment, building a terrarium, and more!
As for the Green Explorer Outing, it will be held at Sprout Hub, an urban farm at Henderson Road. Other than going on an urban farm tour at City Sprouts' Sprout Hub, play "old school" games, learn to cook outdoors and build a sturdy shelter!
It's an engaging experience that your kid will benefit from and enjoy! Read more about our camp here.
---
3. Kids enter Singapore Zoo, River Safari and JBP for free!
The month of October is filled with a ton of promotions and Wildlife Reserves Singapore is having a residents' exclusive from 1 to 31 October 2020. This "Kids Enter Free promotion" allows for one kid to enter free with every full paying adult! It's sure to be a fun day out visiting the many majestic residents in the zoo such as the endangered Goodfellow's Tree Kangaroo joey, the new animal buddies in the Zoo's recently launched "animal buddy program" or if you're visiting Jurong Bird Park, you can say hi to the feathered friends at the two newly rethemed aviaries. More details about this promotion here.
---
4. Marina Bay Sands 3-in-1 Promotion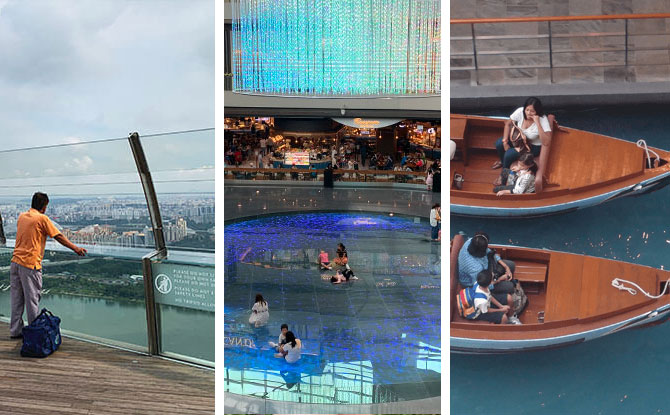 From now till 15 November 2020, save over 70% when you purchase a 3-in-1 ticket which gives you access to Sands Skypark Observation Deck, Digital Light Canvas and Sampan Rides. It's your chance to experience these attractions that many other visitors from around the world have stopped by at. Get a panoramic view of Singapore's central district to interact in an Instagrammable space with crystal beads, and catch a ride on a Sampan! Read more about the promotion here.
---
5. See life-sized dinosaurs at Jurassic Mile
Visit Singapore's largest permanent outdoor display of life-sized dinosaurs at Changi Airport Connector which is now known as the Changi Jurassic Mile! There are more than 20 different pre-historic creatures from nine species on display. Also new is HUB & SPOKE Changi Airport, a facility at the southern end of Terminal 2. Here, visitors can rent bicycles, cool off with a shower after exercise, or have a meal with family and friends. Read more about Jurassic Mile here and don't forget to check out the 5 tips we have and activity sheet to take with you before you go!
---
6. Liberty SAFRA Swim for Hope 2020
Make a difference one swim stroke at a time at Liberty Swim for Hope 2020. This year, the SAFRA charity swim is taking on a virtual format and you can swim at your own time and at your preferred location before clocking in your laps. Complete the category distance between 17 October and 15 November to get the medal, event tee and other goodies. This virtual swim event is open to children as young as six. Get more details.
---
7. Get 50% off tickets to Changi Experience Studio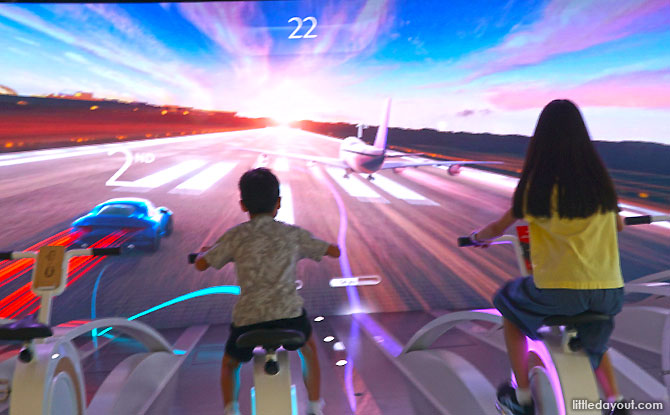 Changi Experience Studio is offering a promotion of 50% off children's (6 to 12 years of age ) tickets. Find out more about what makes our amazing local airport run like clockwork through different hands-on activities and navigate through 20 different touch points and 10 content zones. Watch a video showing the overview of the Changi Experience Studio here and read more about how you can get the discounted tickets here.
---
8. Go on a Playground Spree!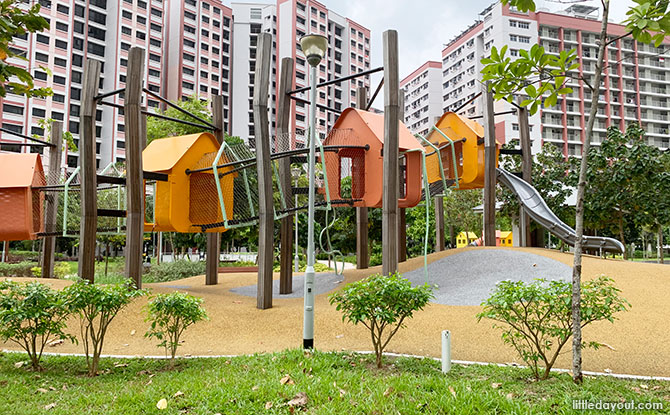 Head outdoors and let the kids burn off their energy at a playground around Singapore. There are plenty to choose from. In the north, check out the Vista Park playgrounds that were renovated earlier this year, or Buangkok Square Park's village-inspired play houses. In the West, there is the playground at Taman Jurong and climbing nets at Jurong Street 24.
---
9. ArtScience Museum 2 Exhibitions for $22
From now till 20 Nov 2020, enjoy this special deal of visiting two exhibitions: "Future World" and "Planet or Plastic?" from just $22.Immerse yourself in a world of art, science, magic and metaphor through a collection of digital interactive installation at Future World.
"Planet or Plastic?" shines a spotlight on the fragility of the natural environment as a result of the global plastic waste crisis. The exhibition uses photographs to show the severity of the situation and gives practical steps we can take.
Do note that the promotion is only valid for Local Adult and Concession ticket types only. Family package tickets will not be included in this promotion. The promotion will be valid for both online and on-site purchases.
---
10. Singapore Ant Museum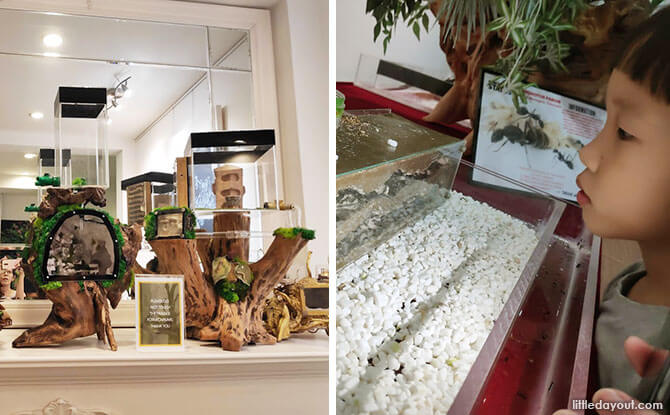 Get a peek into the fascinating world of ants at the Singapore Ant Museum. There are many different species to look at and you will leave with an appreciation for all things tiny after a visit. Read more about it here.
---
11. Live Turtle and Tortoise Museum
Enjoy a visit to see the many different species of turtles and tortoises in Singapore. It is well worth paying a little bit more to get some vegetables to feed to the animals there. Read more about the Live Turtle and Tortoise Museum.