As part of International Museum Day, local museums such as the National Museum of Singapore, Singapore Philatelic Museum, Indian Heritage Centre and more have changed their social media banner images to cute illustrations done by local artist Pok Pok & Away.
---
Illustrations by Pok Pok & Away for International Museum Day
These beautiful illustrations are done by illustrator Lee Xin Li who shares their works on the Pok Pok & Away Facebook page, a page consisting of both the MOOSE food blog and is also a personal blog of Xin Li.
These beautiful illustrations capture many of the iconic aspects of each of these museums uniquely and aesthetically. We especially like the attention to detail and the chosen icons that represent each of these museums.
Museums Illustrations
Here are the illustrations that you can appreciate at the various heritage institutions:
National Museum of Singapore
The illustration of National Museum of Singapore features a rickshaw along with a gold amulet, artefacts that can be found at the museum.
---
Asian Civilisations Museum
The illustration for the Asian Civilisations Museum features the yellow facade of the museum. A nice touch is the ice cream man who can often be found selling his ice cream at Cavanagh Bridge, opposite from the museum.
---
Indian Heritage Centre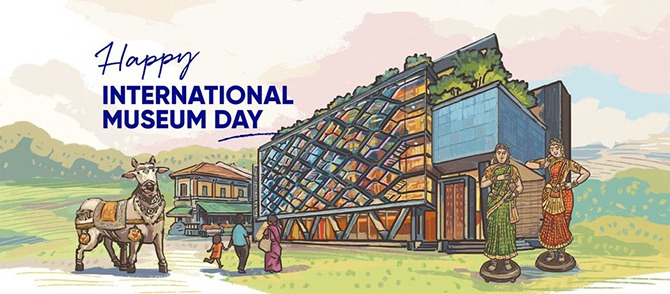 The Indian Heritage Centre illustration shows off the museum's distinctive facade.
---
Peranakan Museum Singapore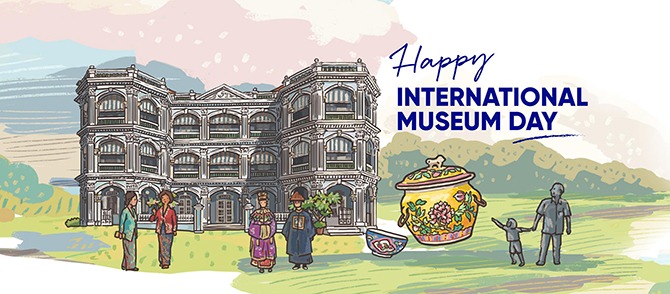 While the Peranakan Museum is currently closed for renovations, it is nice to see the iconic statue of the boy with his accompanying adult on the illustration.
---
Singapore Philatelic Museum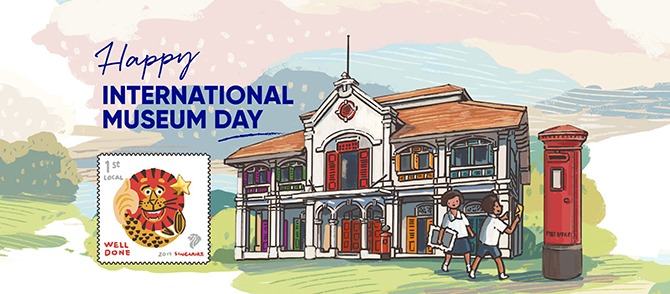 Singapore Philatelic Museum is closed and being transformed into a children's museum. It still get its own illustration from Pok Pok & Away too!