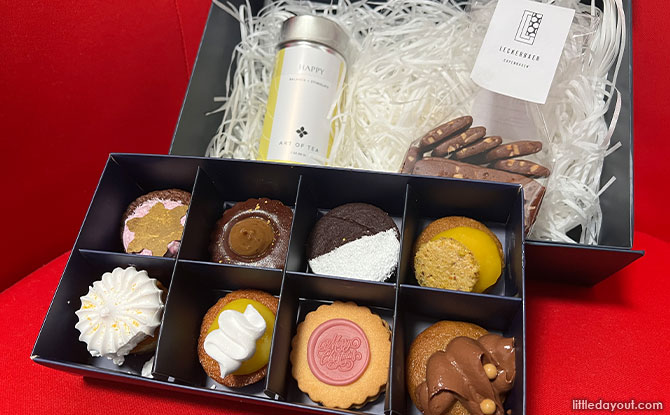 If you're looking for a thoughtful gift for Christmas 2022, consider a beautifully curated cookie box from Leckerbaer. This Copenhagen-based pastry shop made its first overseas debut in Singapore at Orchard Road a few years ago and is releasing a series of new menu items available for dine-in and takeaway.
---
Leckerbaer's Exclusive Christmas Packaging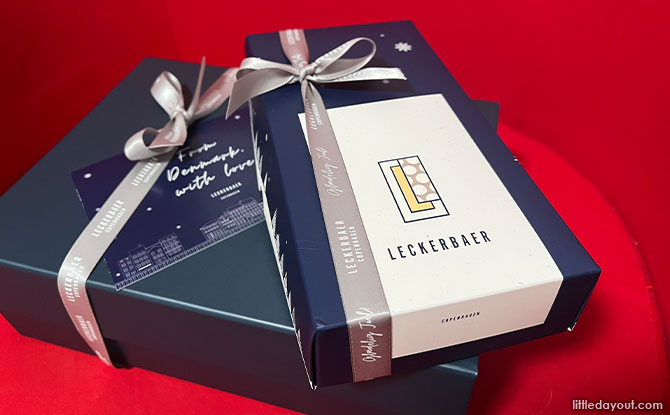 Following the theme of "From Demark, with love", shoppers can purchase the brand's signature Småkager, (pronounced 'smaw-kay-er') in exclusive Christmas packaging, which is a beautifully designed box with a snowy façade of the Nyhavn River in Copenhagen.
---
Christmas Flavours At Leckerbaer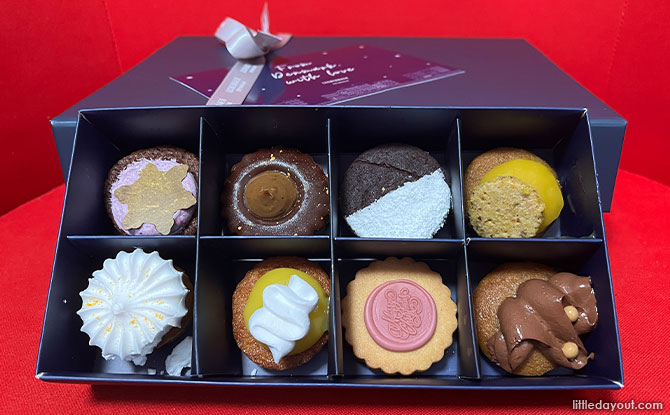 ---
-- Story continues below --
Other than pretty packaging, there will be a new rotation of Christmas smäkager, available from now to 31 December 2022, featuring new flavours to enjoy. Diners can expect to see flavours with more "festive notes" such as a Spiced Salted Caramel and Dark Chocolate Cookie, a Banana Namelaka and Cinnamon Småkager and a Milk, Cocoa and Buttercream Cookie, which is reminiscent of a cosy cup of hot chocolate enjoyed by the fire.
These come in various sizes and can be purchased in a box of 4 (S$12), 8 ($24), 12 (S$35) or 16 (S$46).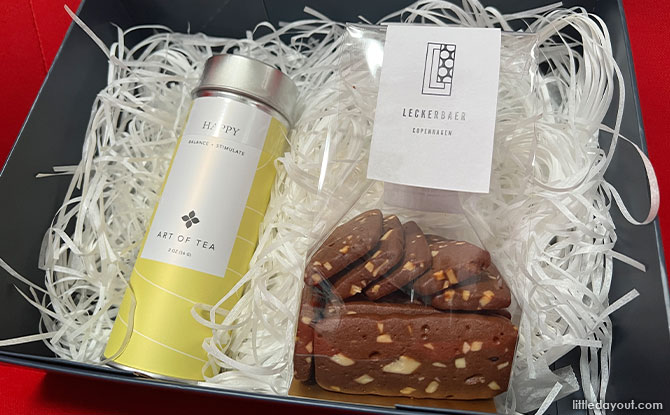 To add on to the giving spirit, Leckerbaer also offers gift sets with hand-made Christmas cookies along with tea from Los Angeles based tea company, Art of Tea.
---
Bring The Danish Christmas Cheer To Your Next Party
Shoppers who are hosting parties and are looking for an aesthetically pleasing table with delicious treats can opt for one of Leckerbaer's Christmas dessert table package. Specially crafted for events, parties and intimate gatherings, the Småkagers and mini tarts are handcrafted and freshly made to order.
Each Christmas Set comes with a Mini Red Berry Tart (Christmas Shape Exclusive), Christmas Blackcurrant Småkager (Almond & Meringue) and Chocolate Småkager (Hibiscus). There is a minimum purchase of 144 pieces in total and orders should be placed 3 days in advance.
For more information on the various offers by Leckerbaer, visit their website here.