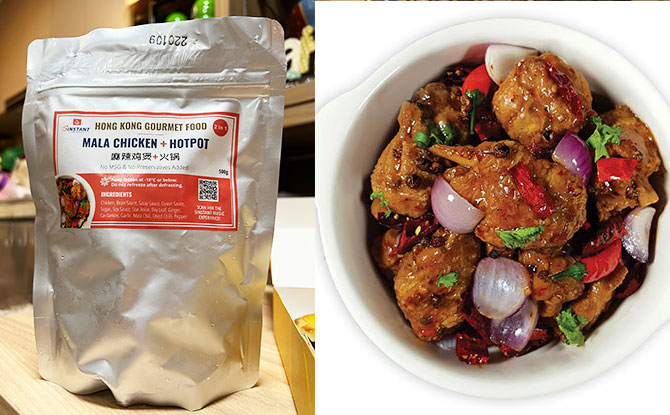 From 20 January 2022 onwards, customers can enjoy the taste of authentic Hong Kong-style dishes that is ready in minutes in the comfort of their own home. As part of SINSTANT Hong Kong Gourmet Food's ready-to-eat meals made in Singapore, the first product to be launched in is a Mala Chicken + Hotpot. It is available at Joy Luck Teahouse and Kam's Roast from 20 January 2022 onwards
---
SINSTANT Mala Chicken + Hotpot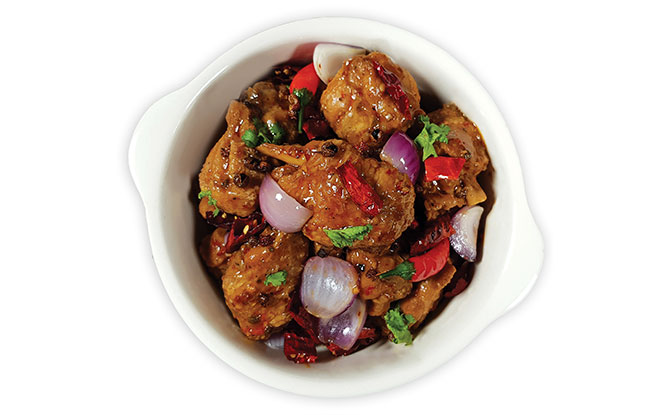 The dish is created by Chef Ng Kong Kiu of Hong Kong Michelin Bib Gourmand Restaurant Ju Xing Home, one of the most popular Michelin Bib Gourmand restaurants in Hong Kong.
The ready to eat meal is made with tender chunks of chicken that is soused in a thick, flavourful sauce made with a variety of spices.
---
-- Story continues below --
Diners can choose to have it as a side dish, or turn it into a hotpot case by pouring in water or broth. The soup can then be used to poach uncooked ingredients. The Mala Chicken + Hotpot meal is free from MSG and preservatives.
---
How To Pre-Order SINSTANT Mala Chicken + Hotpot
To learn more about this product, join Singapore Home Cooks Facebook Live show at the link here on Tuesday, 18 January 2022 at 8pm. Viewers can also get a chance to pre-order the product and get it delivered to their homes.
---
Mala Chicken + Hotpot Purchase with Purchase Promotion
There is an ongoing promotion where customers can get SINSTANT's Mala Chicken + Hotpot at $16.80 with a purchase of any item at Joy Luck Teahouse and Kam's Roast Jewel Changi Airport outlets. Customers need to make a minimum purchase of $5 at Joy Luck Teahouse or $10 at Kam's Roast is required.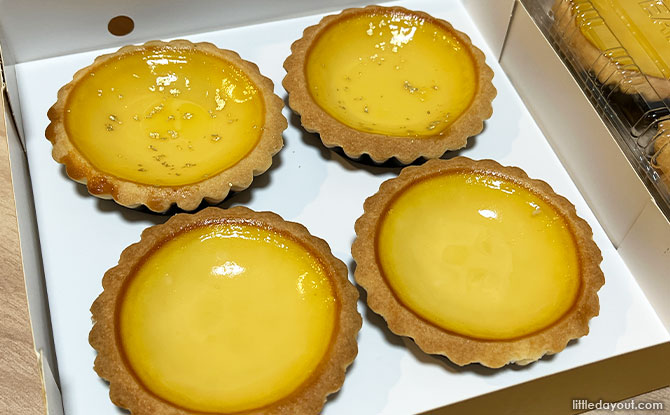 This minimum purchase should not be too hard to meet with Joy Luck Teahouse's variety of products.Some items that customers can try include their limited seasonal item: Fortune Pineapple Egg Tar which is filled with a sweet pineapple filling. They can also try a unique flavour of Hong Kong Lychee Popping Joy Egg Tart or their 22 Carat French Gold Flakes Egg Tart.
Get updates on their social media pages here and here.