From 18 December 2020 to 3 January 2021, the Festival of Lights 2020 will be happening at Jurong Lake Gardens with a line-up of sights and activities for visitors to enjoy.
Highlights of Festival of Lights 2020 at Jurong Lake Gardens include 28 sets of large lantern displays following different themes. There will also be virtual performances and tours of the Gardens to look forward to.
Admission to enter this event at the Lakeside Field, Butterfly Field and The Oval is free.
---
What to See and Do at Festival of Lights 2020 at Jurong Lake Gardens
Handcrafted lanterns on display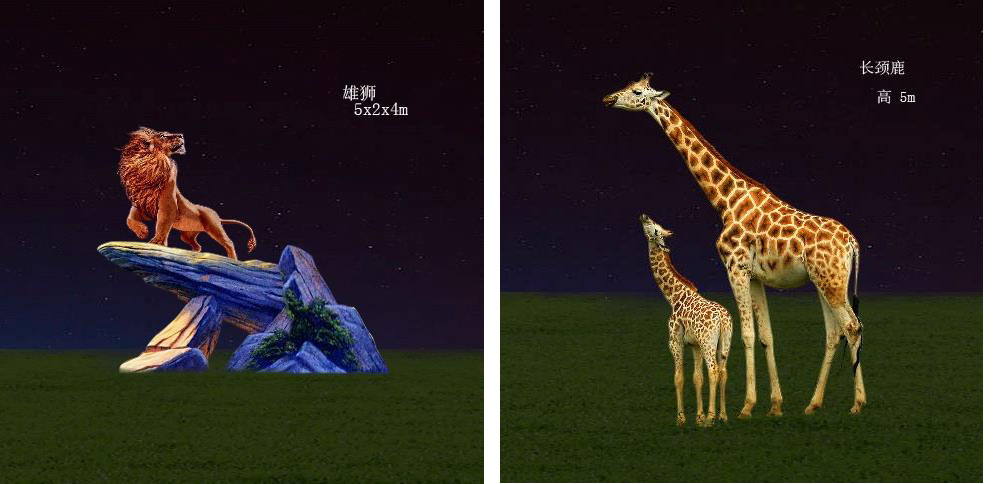 The event's display of 28 large-scale traditional lanterns is handcrafted by 100 professional lantern masters.
The semi-completed pieces were packed into 16 40-feet large containers and sent by land transport before being loaded onto a ship, which crossed the South China Sea to Singapore.
Here in Singapore, 10 professional lantern masters assembled the semi-completed pieces at the event venue to complete these large-scale displays.
Visitors can expect to see lanterns following themes such as landmarks from various countries, Zodiac signs, Christmas sculptures and more.
Some lanterns to look out for include a five-metre-tall giraffe. This symbolises Singaporeans reaching for greater heights and a better future. A majestic lion represents courage and strength in the face of adversity. The animals will all be wearing masks as a light-hearted reminder to everyone to keep their masks on. You can find them near the South Entrance pavilion.
Eight of the lantern sets at Jurong Lake Gardens' Festival of Lights 2020 will depict scenes and popular tourist attractions of various countries. These include England, Japan, Australia and France. See iconic landmarks such as Mount Fuji, Taj Mahal, Burj Khalifa, the Golden Gate Bridge and more.
---
Charity Sky and Water Lantern Activities at Festival of Lights 2020
The Festival of Lights 2020 is also part of the President's Challenge and proceeds raised from activities at this event will go to 72 charity organisations.
The Charity Sky Lantern activity is inspired by the popular tradition of writing wishes on sky lanterns and releasing them into the sky.
Members of the public will be encouraged to donate $10 in exchange for a mini "sky lantern" to write their wishes on and hang it at the designated display area, forming the image of a mini sky lantern festival. Each participant will also receive a mini sky lantern souvenir to bring home.
Another variation of that is floating lanterns down a river to express one's wishes for good fortune and a better future. The public is encouraged to take part in the Charity Water Lantern activity with a $10 donation.
They will receive a water lantern that they can pen messages on and release into the water. Each participant will also receive a heart-shaped light as a souvenir. All sales proceeds from both activities will be donated fully to the President's Challenge Charity Fund.
---
Live-streamed programmes at Festival of Lights 2020
Four exciting live-streamed programmes will  allow the public to celebrate the President's Challenge 2020 from their homes. The programme includes a variety of song and dance entertainment by popular local artistes and a virtual tour of the many lantern displays at the Gardens with celebrity hosts.
The full schedule will be available on the Festival of Lights 2020 Facebook Page.
---
Festival of Lights 2020
When: 18 December 2020 to 3 January 2021, 7 pm to 11 pm daily
Where: Jurong Lake Gardens (Nearest MRT station: Lakeside)
More details