I-Opener: Play With The Senses At Playeum – An Art Adventure
With the June 2019 holidays just around the corner, let your children have time for fun and play at Playeum, a much-needed break from the daily grind of school. Playeum, Singapore's Children's Centre for Creativity, latest exhibition is I-Opener: Play with the Senses, an artful play exhibition open from 1 June 2019 to 26 April 2020 (with soft launch from 14 May 2019).
I-Opener: Play with the Senses celebrates Playeum's philosophy of embracing creativity and child development through uninhibited art and play. The exhibition focuses on Playeum's vision of bringing artful play to children of all abilities and backgrounds.
At Playeum's I-Opener: Play with the Senses, there are four artistic play spaces designed and inspired by four artists with disabilities. The installation of four different art spaces celebrates art's magical ability to transcend all human boundaries.
I-Opener: Play with the Senses at Playeum
Here's what you can look forward to in the exhibition.
Clement Space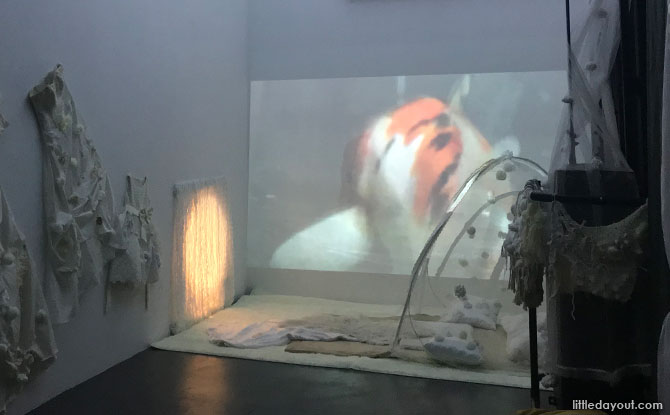 A sensorial interactive space designed and created by Dr Dawn-joy Leong, an autistic artist, Clement Space invites visitors to seek a haven of peace amidst the hustle and bustle of daily life. The variety of textural elements in Clement Space ranging from organza curtains to a fur rug encourages young children to touch and interact with the art pieces, allowing them to explore their senses through feeling, interacting and changing the moveable elements while still feeling a deep sense of serenity.
Cavan Scope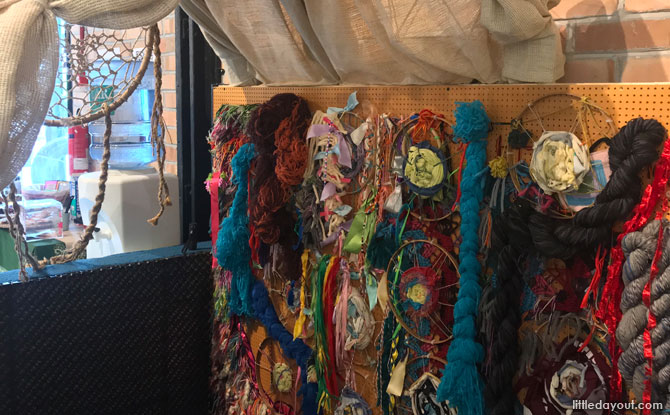 Proudly created by Cavan Chang, an artist with Down's syndrome, Cavan Scope is a colourful and eclectic collage of various objects. His art piece beckons his audience to step into his colourful world and participate in it by playing with his artwork and adding their personal take to his collage. The plethora of colours and shapes will definitely be intriguing and fascinating for young children.
SOLScape
SOLScape is inspired by Sol Pickens, a young autistic artist who transforms his two-dimensional drawings into three-dimensional structures. SOLScape contains three of his pieces which depict the interior of houses. Children are encouraged to take inspiration from Pickens'works and transfer their own two-dimensional works into three-dimensional playscapes. In addition, children are encouraged to freely use their imagination and play with the houses, adding props and other materials to form their interpretation of the art pieces. SOLScape offers an interesting adventure for young children where play is unbounded where the only limit is their imagination.
Poetree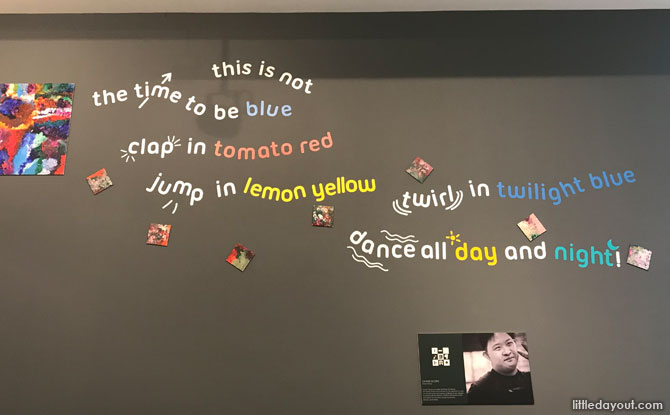 Written by Jo Devadason, a poet with Down Syndrome, Poetree is a collection of Devadason's poems that reflect her love for books, imaginary play and self-expression. Take a step into Devadason's world that is painted in tomato red, lemon yellow and twilight blue and where the moon princess resides.
Creative Space
Besides appreciating the exhibition, Playeum invites young audiences to participate in the creation of their own art pieces.
Children can make their imagination a reality in The Maker Space, a core play area in Playeum where children can freely create using a variety of interesting and unconventional art materials such as cereal boxes and bottle caps. Young children can also further explore the various technological inventions such as the Tyre Light Play Projector and the Hologram Projector.
Play is not a luxury; it is a necessity to leading a healthy, happy and holistic life. Check out Playeum's I-Opener: Play with the Senses this June 2019 holiday!
By Deborah Lim
Related Events