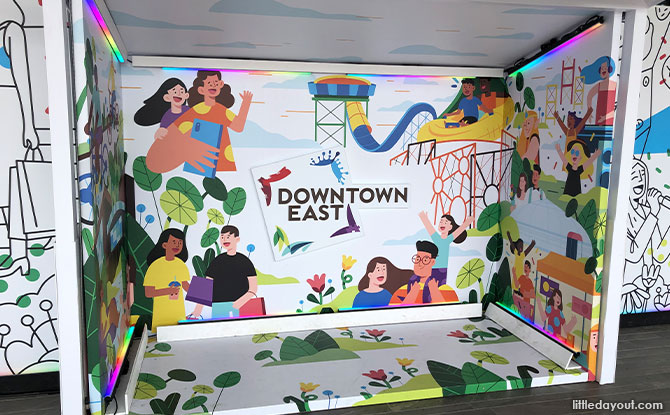 From now till 4 April 2021, head over to Downtown East for some cute and fun decorations in the spirit of Easter. From the mini Egg-Cade Room with IG-worthy and large Easter Eggs to some refreshed installations from Lite-On, here are some of the things to look out for if you visit Downtown East.
---
Downtown East Mini Egg-Cade Room
Spend, Catch, and Win prizes at the Egg-Cade Room. There are various arcade machines that one can catch stuffed toys of various designs. Visitors can also check out the IG-worthy Easter Eggs! Although the set-up wasn't as big as we expected, it is still a nice photo spot to visit.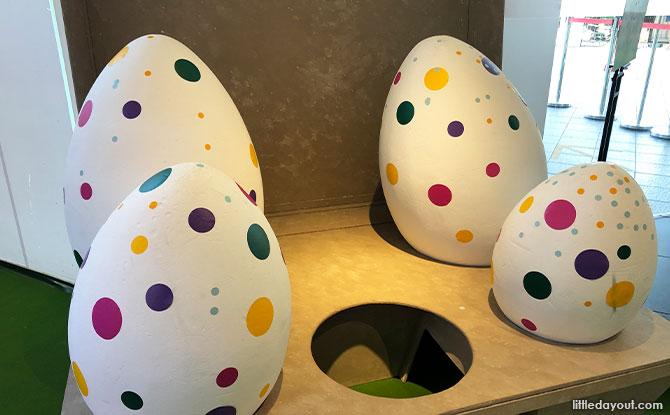 Those who take pictures with their rainbow spotted egg set up and tag Downtown East on Instagram can stand a chance to win a $50 voucher.
Other than the different activities that will be organized in Downtown East include art and baking workshops as well as activities such as hand at roller skating and rock climbing!
---
Refresh of Lite-On Installations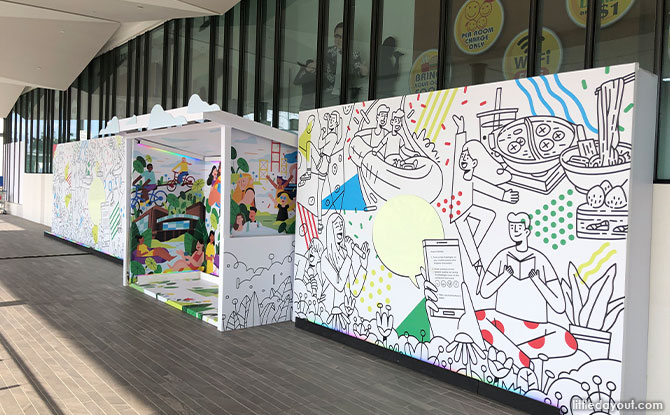 Since 16 November 2020, Downtown East has had Lite-On exhibits around the area by various local artists. They have recently given the light installations a refresh and now visitors can soak their senses in four iconic light installations by a collective of homegrown artists who have interpreted "light in night and day".
Bubble Play
A public art installation by Shophouse & Co, this installation explores how public spaces can alleviate stress, strengthen relationships, improve our wellbeing and more. It is designed as a colourful landscape by day and by night the set-up becomes illuminated with colour. It is centred around the use of bubble wrap and invites members of the public to pop its surfaces ad also has various play zones such as pop, move, share and think.
This exhibit is located at the staircase in front of Wild Wild Wet.
---
EAT.PLAY.SHOP.STAY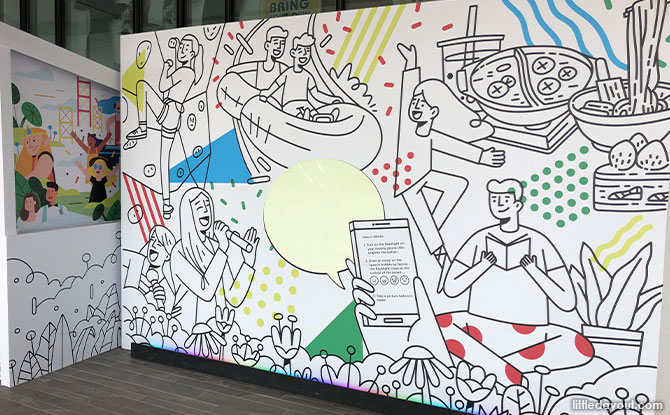 With a playful take on lights, colours and fun, the Band of Doodlers invites visitors to take a trip down memory lane and highlights. There is a fun activity that one can do as night falls where you can use the lights on your phone to draw pictures and patterns on a reflective surface. This exhibit is located at the Begonia Drop-off point.
---
Shades of Self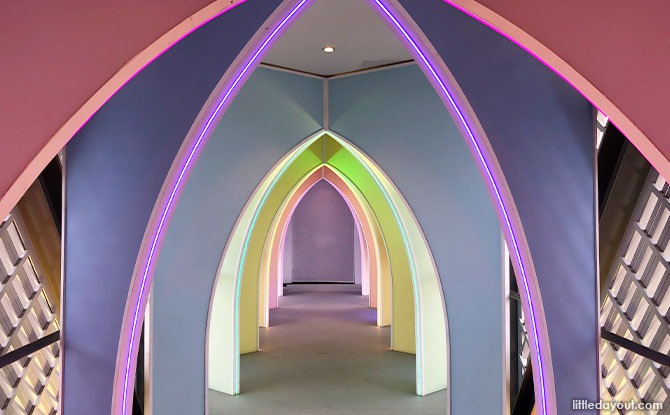 This exhibit is located at E! Avenue Level 2 Courtyard and is by Space Objekt. This installation invites visitors on a self-reflective walk down the passageway to observe the changes in colour and light. It also draws focus to the "space between art and life".
---
Somewhere Out There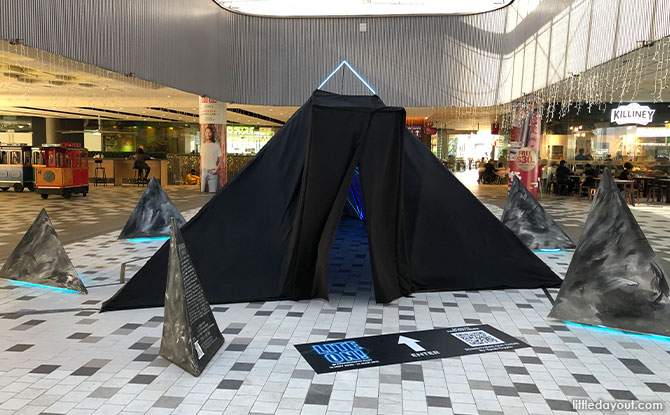 This exhibit by Speak Cryptic is located at E! Avenue Level 2 Carpark Link bridge. It was inspired by imagined landscapes and can look like various things, from a mountain top to an ancient pyramid. Enter the heart of the exhibit and see the various lights and patterns that reside within.
Read more about the refreshed exhibits here.