Keep your hands safe and clean by washing them for at least 20 seconds. A fun way to do so is by singing the song "The Wheels On The Bus Twice". Watch our video! Stay safe and take care!
Click here to subscribe to our YouTube channel and to see more video content!
Want to have a beach get away – without having to leave our shores? A day trip to Changi Beach Park may be in...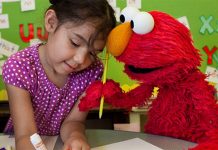 The Sesame Street theme song, with its lyrics of "Sunny day, Sweeping the clouds away", has always brought joy to the faces of young...
FEATURED LISTINGS