The Night Safari is the world's first nocturnal wildlife park! Ever wondered what a day or night in a Night Safari keeper's life looks like? We have a chat with Jeff Choo and find out a little more about the residents in the Fishing Cat Trail and what goes on behind the scenes. We even get up close with the newest additions to the trail, the adorable southern three-banded armadillos!
Click here to subscribe to our YouTube channel and to see more great videos!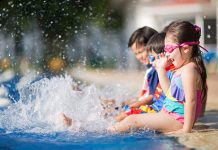 Even if you have no intention of nurturing your child to become the next Joseph Schooling, swimming is a life skill that is very...
Catch a "moving" dance performance in the March 2020 edition of Arts in Your Neighbourhood – on a bus plying the streets of Bukit...
FEATURED LISTINGS