The March school holidays 2020 takes place from 14 to 22 March. This year, the one-week break is especially welcomed as an opportunity to take stock and perhaps spend some time as a family. The circumstances are also particularly unique. Never have there been quite so many promotions and offers running and yet it also a time to be cautious and exercise social responsibility.
Something for Everyone
Therefore, for this year's Little Day Out Guide to the March School Holidays 2020, we included several different components.
You can use it to find out what is taking place around Singapore, including activities such as NAC's Arts in Your Neighbourhood, Singapore Symphony Orchestra's Concerts for Children and the family-friendly show Fly High by SRT's The Little Company.
At the same time, we have included a listing of the various promotions and offers, including free admissions and 1-for-1 offers, during the March school holidays 2020.
For those who wish to get some Vitamin D, we have also some suggestions of outdoor parks that you can visit. You can also check out our choice of the best outdoor playgrounds in Singapore.
If plans are to stay indoors, we have included a couple of colouring sheets for young children in our downloadable guide too!
Don't forget to take part in a our Regent Singapore Staycation Giveaway either.
You can download the FREE Little Day Out's Guide to the March School Holidays 2020 below.
Stay safe and have a wonderful time with the family.
Little Day Out Guide to the March School Holidays 2020
Download Little Day Out Guide to the March School Holidays 2020.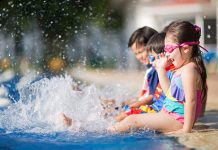 Even if you have no intention of nurturing your child to become the next Joseph Schooling, swimming is a life skill that is very...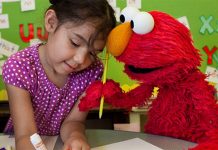 The Sesame Street theme song, with its lyrics of "Sunny day, Sweeping the clouds away", has always brought joy to the faces of young...
FEATURED LISTINGS