While we might be panicking and worrying about instant noodles, toilet rolls or whether we'd be the next victim to the virus, there is a group of forgotten and almost invisible team working at the frontlines battling the novel coronavirus Covid-19 head on. From nurses, doctors to paramedics, allied health personnel, carestaff, care associates, this group is silently soldiering the burden of the virus outbreak.
As common folk, we ought to be appreciative and many have done so by starting ground-up campaigns to encourage the Covid-19 frontliners.
Here's a compilation of how we can show some appreciation and give back in simple ways.
#Togetherwewillovercome
---
Operation #Boostershot Buy them a Cuppa
Latest Update: Campaign Closed thanks to the generosity of Singapore!
A former healthcare worker has started a campaign to treat healthcare workers to a cup of Starbucks or Coffee bean. $7 buys a cup of coffee for a healthcare worker. In just a day at Tan Tock Seng Hospital/NCID, about 500 cups have been claimed. Learn more about the campaign herewhich has raised more than $25, 000 thanks to the generosity of the people.
---
Giving Hope to Hospital Frontline Staff as We Fight nCoV
The same folks behind Operation #Boostershot has started a new campaign to raise funds for delivering quick energy-boosting bites, packet drinks as well as notes of encouragement to several hospitals. As the medical staff often endure long shifts, have little time to eat and very short periods of rest, they need all the nutrition to battle COVID19. 100% of donations received will fund the provision of snacks and drinks. Make a donation here. Follow the IG page @heartforsg for more updates on how else you can help.
---
Donate Blood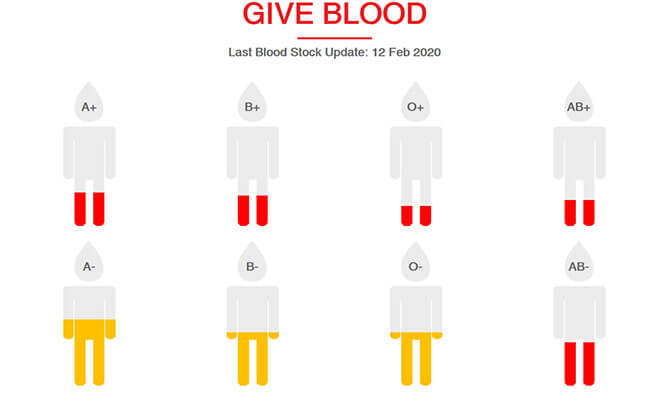 Blood bank levels are critically low! While this may not directly affect healthcare workers, it does lighten their load when the blood banks are full. Low blood bank levels also impacts treatments and surgeries, thus impeding recovery or even saving of lives. Find out about community blood donation drives and where else to give blood here.
---
Pen Messages of Encouragement at RCs and Community Centres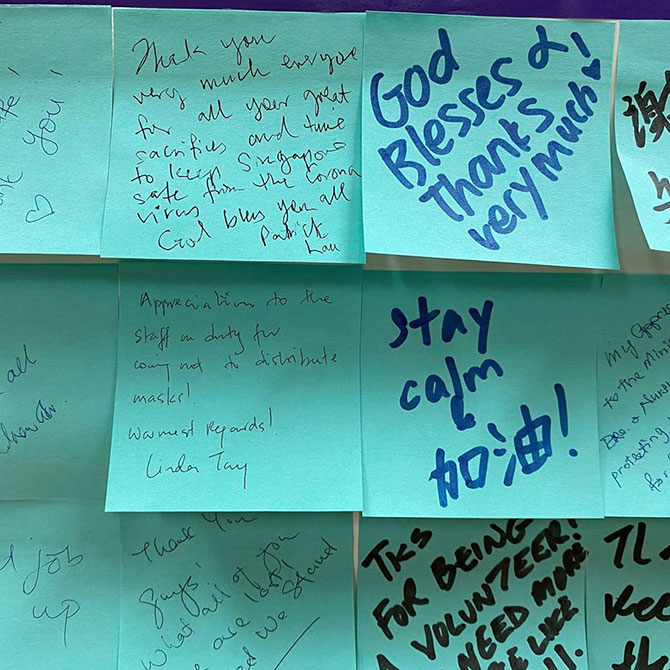 Pen your messages of encouragement at RCs and Community centres from today till Friday 14th February. Alternatively, tag #couragetocareSG in your Instagram and Facebook posts.
---
#BraveheartSG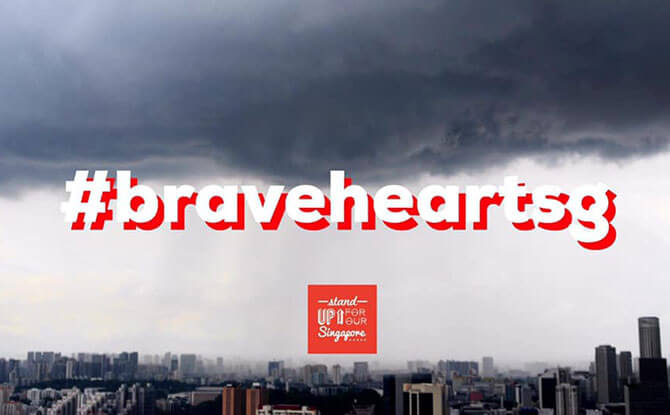 You might have Valentine's all planned out. But many healthcare workers might not have the privilege or time to celebrate, one even cancelled his wedding. Sometimes, they are shunned taking public transport or even ordering food! We can be better than this. This February 14th, let's show appreciation for the healthcare workers on the frontline by:
Writing a message of appreciation on a piece of paper. (Write as many messages as possible so each healthcare worker receives 30 or more)
Take a picture of the message. (One picture per message)
Post the pictures on Facebook and use hashtag #braveheartSG
Alternatively, you can email the pictures to braveheartSG2020@gmail.com. StandUpFor.SG will also be consolidating pictures, printing and distributing them on Valentine's Day. 
---
#MuslimSGCares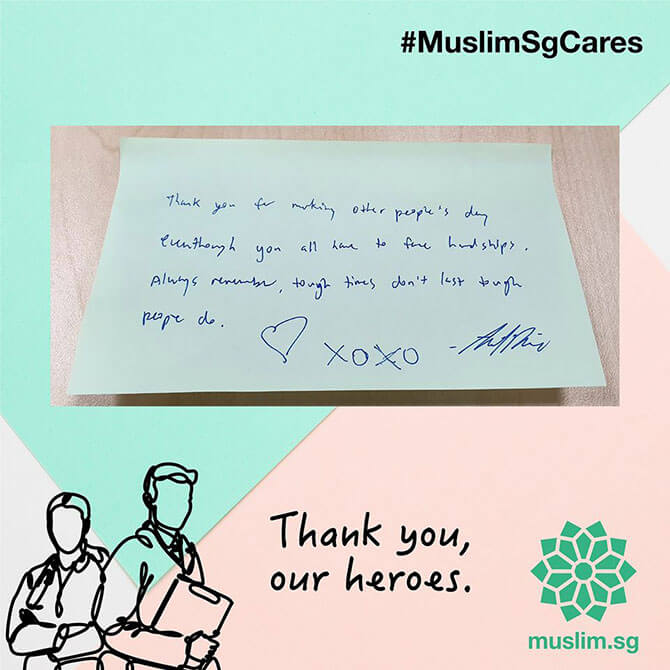 Write love letters of a different kind! This year, we can write them to frontline offers to thank them for all their sacrifices.
Write a note of appreciation
Take a photo, upload it on social media.
Use the hashtag #MuslimSGCares
---
Dorscon.sg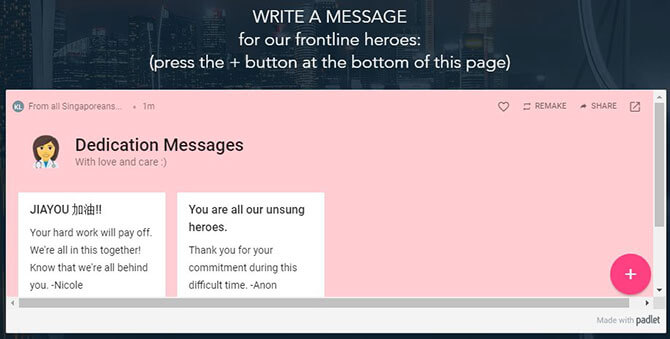 Try writing on this dedication wall for the unsung heroes on the frontline. Head to www.dorscon.sg, share and contribute to the wall!
---
Send Emoticons of Support to Friends and Family at the Frontline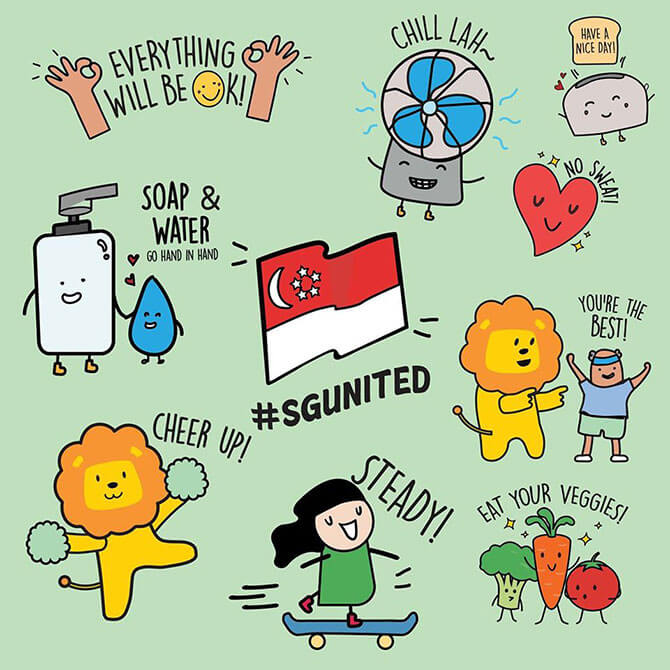 A group of creatives have used their talent to create Telegram and Whatsapp stickers to spread some cheer – or a little sunshine, as they call it. Credits go to Josiah Ng, Nigel Tan, Khoo Sziying, Magdalene Loh, Benjamin Lim and Jevianty Desy.
Download the Telegram stickers here.
For Whatsapp, use this link.
If you are wondering "where to eat" at Great World City, which has been rebranded as Great World, we've got some suggestions for you!...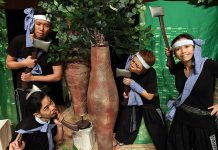 The March school holidays 2020 in Singapore take place from 14 to 22 March 2020. And with such an eventful Term 1, we believe...
FEATURED LISTINGS