The spotlights of the theatre and stage beckon this weekend, with lots of wonderful productions on offer ranging from drama to dance.
14 Feb to 1 Mar
Esplanade Theatre Studio
Join Fatimah, a little girl with a bright smile on her face and feet that cannot stop dancing, as she learns about friendship, laughter and the power of magical socks in this colourful theatrical delight. More info.
14 to 16 Feb
Victoria Theatre
When the Gruffalo's Child ignores her father's warnings about the Big Bad Mouse and sneaks out into the deep dark wood, who will she encounter? Find out in this fun adaptation of the popular picture book. Details.
15 Feb, 4 pm to 5 pm
Esplanade Concert Hall
Condensing the classic tale of star-crossed lovers into an hour-long special and performed to Prokofiev's music, it's a perfect way for the young ones to explore the world of ballet. Learn more.
13 to 16 Feb
Victoria Theatre
Touching, funny and original, this adaptation of Julia Donaldson and Axel Scheffler's hugely popular children's book about the adventures of Stick Man as he tries to get back to the family tree will charm audiences of all ages. Find out more.
14 to 16 Feb
Goodman Arts Centre
Seven classic tales from are given a fresh twist in this family theatre festival, presented by artists from a wide range of ethnicities and nationalities. More info.
15 to 16 Feb
Whitebox, The Artground
Drop in to enjoy a variety of age-specific programmes, ranging from micro greens cultivation to storytelling and dance sessions for little ones. Details.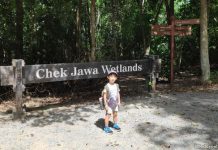 It was such a treat to be enjoying tranquility on a visit to Chek Jawa on Pulau Ubin on a boardwalk tour. Nature walks...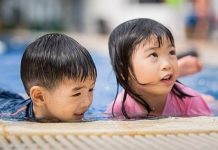 We often hear from parents that swimming is just one of the many activities their child takes part in after school. Which is great!...
FEATURED LISTINGS