Nestled on the beautiful island in the Riau Archipelago of Indonesia — just a short 55-minute ferry ride away from Singapore, Club Med Bintan Island is an all-inclusive resort that offers a wholesome holiday journey for the whole family.
Scroll to the bottom to participate in our Giveaway!
With an array of energizing activities, wellness pursuits and culinary experiences, you're sure to be fully rested and recharged after a stay at Club Med Bintan Island.
There's an even greater perk if you go with your kid(s) aged 4 – 11, with the new Spy Academy – Club Med's new Mini Club experience for children. In conjunction with the movie "Spies in Disguise", Club Med's Mini Club will turn into a training school for 'young spies', giving them a "top-secret mission" every day of the week!
Read our writer Ee Jia's Club Med experience here and find out more about Club Med Bintan here.
---
GIVEAWAY: 3D2N stay at Club Med Bintan (worth SGD3,264)!
---
Story continues below
Singapore's shores are teeming with wildlife we wouldn't usually notice. Getting to an intertidal zone during periods of low tide is the best way...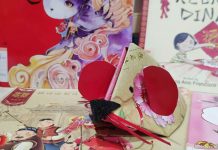 Dong dong chang! Right on the heels of Christmas is another important season for the Chinese – the Lunar New Year, of course. Remembering...
---
Little Day Out is giving away:
3D2N stay for a family of 4 (2 adults, 2 children ages 4 to 11) at Club Med Bintan (worth SGD3,264)
For a chance to win this prize, simply follow these 3 steps:
Follow us on Instagram (https://www.instagram.com/littledayout/)
Follow Club Med Bintan on Instagram (https://www.instagram.com/clubmedbintan/)
Answer the question in the form below:
As always, you can increase your chances of winning with up to an extra 5 entries by doing one or all of the following:
Submit your answers and tag your friends by Tuesday, 28 January 2020 to participate in this giveaway. All the best!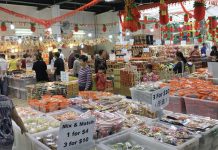 Want to know where to get superb CNY bargains? We uncover where the aunties shop for their festive goodies! Don't let the distance deter...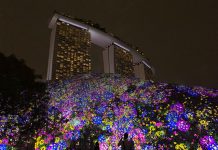 Future Together at Gardens by the Bay, a digital art exhibition, caps off the Singapore Bicentennial commemorations with interactive installations that encapsulate the hope...
FEATURED LISTINGS