Still recovering from all the Christmas and New Year festivities? Take it easy this weekend with leisurely outings to the parks or use the opportunity to catch programmes that are about to come to a close.
4 Jan, 6 pm to 10 pm
New Bridge Road and Eu Tong Sen Street
This year's Lunar New Year celebration comes hot on the heels of yuletide and year-end bashes! Get the ball rolling at the annual Chinatown Light-Up and be wowed by entertaining performances and spectacular fireworks. Details.
Till 5 Jan
Sands Theatre at Marina Bay Sands
With more shows added to its run, be sure to catch Andrew Lloyd Webber's hit musical if you didn't manage to get tickets earlier on. Find out more.
4 Jan, 6 pm to 7 pm
Singapore Botanic Gardens
Enjoy a relaxing evening amidst lush greenery as the New Gen Wind Symphony and Woodgrove Secondary School Symphonic Band present a feel-good repertoire of classical and pop music. More info.
Till 31 Jan
Omni Theatre
Discover answers to some of the biggest questions surrounding the origins of life like "What are we made of?" and "Where did it all come from?" in this illuminating short documentary. Suitable for ages seven and above. Learn more.
Till 5 Jan, 9 am to 9 pm
Flower Dome, Gardens by the Bay
Still lingering in the mood of Christmas? Here's your last chance to get a taste of wintry Nordic magic amidst the region's distinct architecture and a landscape of poinsettias and winter blooms. Details.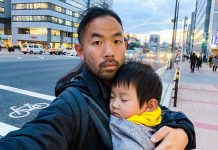 Few can boast of summiting Mount Everest, but Stefen Chow, father of two can.Now a filmmaker and photographer, Stefan is known for his solo...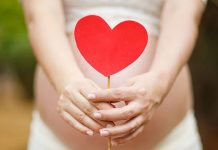 For first time parents-to-be, the once-in-a-lifetime decision on whether to store your newborn's cord blood can seem like a daunting one. What are the...
FEATURED LISTINGS