Celebrate the festivities surrounded by fun, games and lots of laughter! The Great Circus Of Europe And Uncle Ringo Carnival will be here at Marina Bay from 20 December 2019 to 1 January 2020. The Great Circus of Europe and Uncle Ringo carnival are also a part of the Marina Bay Singapore Countdown 2020!
Read more about this exciting event here!
Subscribe to be the first to catch all our other videos: https://www.youtube.com/littledayoutsg
More Stories on Christmas:
Meet Playpoint's Playground designer, Aryen Liaw. Her job involves coming up with creative concepts, researching playground equipment and creating fun and safe spaces to...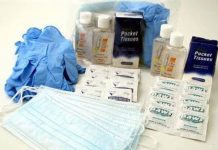 As an ordinary Singaporean, you might be wondering what you can do to help in these times with the COVID-19 outbreak? Besides practising good...
FEATURED LISTINGS