Celebrate the festivities surrounded by fun, games and lots of laughter! The Great Circus Of Europe And Uncle Ringo Carnival will be here at Marina Bay from 20 December 2019 to 1 January 2020. The Great Circus of Europe and Uncle Ringo carnival are also a part of the Marina Bay Singapore Countdown 2020!
Read more about this exciting event here!
Subscribe to be the first to catch all our other videos: https://www.youtube.com/littledayoutsg
More Stories on Christmas:
Schools and Institutes of Higher Learning will implement full home-based learning from Wednesday, 8 April 2020, onwards. In addition, preschools and student care centres...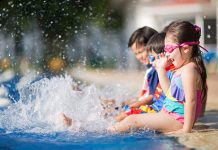 Even if you have no intention of nurturing your child to become the next Joseph Schooling, swimming is a life skill that is very...
FEATURED LISTINGS