Kombucha, the fermented tea with health benefits, is having a comeback! We sit down with Melissa Mak from Fizzicle to find out all one needs to know about this latest trend and how she got started herself.
Click here to subscribe to our YouTube channel and to see more great videos!
"Cooking with kids is about harnessing imagination, empowerment and creativity."~ Guy Fieri Ever wondered how children featured on Masterchef Junior can produce such stunning dishes...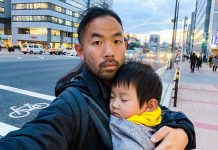 Few can boast of summiting Mount Everest, but Stefen Chow, father of two can.Now a filmmaker and photographer, Stefan is known for his solo...
FEATURED LISTINGS