Kombucha, the fermented tea with health benefits, is having a comeback! We sit down with Melissa Mak from Fizzicle to find out all one needs to know about this latest trend and how she got started herself.
Click here to subscribe to our YouTube channel and to see more great videos!
When anyone mentions parks in Jurong, the park that immediately comes to mind is the one next to the lake. However, there is another...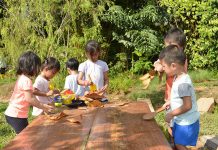 Since its opening in 2019, Jubilee Park has become a favourite family-friendly spot at Fort Canning Park. Occupying the bottom of the western slopes...
FEATURED LISTINGS