It's the most wonderful time of the year – most of us should agree. And honestly, who else does more jaw-dropping Christmas displays than Christmas Wonderland at Gardens by the Bay! This year, many new features await visitors at Christmas Wonderland 2019. Soak in the festivities and merry-making at its first-ever Christmas parades, bask in the glow of majestic luminarie light sculptures, including Asia's TALLEST luminarie Christmas tree, and get to see Santa and his elves in action at his workshop!
---
All New Highlights of Christmas Wonderland 2019 at Gardens by the Bay
Your family will be charmed in so many ways with the many new additions at Christmas Wonderland 2019. Here are some activities you wouldn't want to miss:
First-Ever Christmas Parade
This is one parade to catch your favourite festive characters – Santa, elves, santarinas, penguins and polar bears. While we are rather far away from both the North and South poles, we can see their inhabitants in a lively parade on Fridays, weekends, Christmas Eve and Christmas Day! Santa will also be making appearances on the weekdays on his reindeer sleigh float, so just listen out for his bellow of laughter and bell ringing!
Santa's Workshop
Visit Santa's Workshop and get transported instantaneously to the North Pole. You will be walking through a forest and a giant snow globe. The magic continues as you catch the elves working hard wrapping presents and fulfilling Christmas wishes. Perhaps your list is in there too! Don't miss Father Christmas supervising his team as well – and this makes the perfect setting for a family photo. Celebrate the joy of giving and do good by supporting Social Enterprises within Santa's Workshop with proceeds from purchases going to beneficiaries and charities, as part of Giving Week.
Majestic Luminaire Light Sculptures
---
Story continues below
What better a way to scurry into the New Year of the Rat than with a new year feast at Fat Chap! Priding themselves...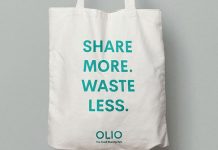 With consumerism wreaking havoc on Planet Earth, waste increasing exponentially and oceans getting polluted, more and more people are consciously choosing an eco-conscious lifestyle.One...
---
Be dazzled by over 360,000 bulbs that will light up Gardens by the Bay in a display of over 40 luminarie light sculptures, including Asia's tallest luminarie Christmas tree. Look up, up and up to be awed by a 21m tall Spalliera. The Spalliera at the Supertree Grove was modelled after the iconic towers of the San Gimignano hill town in Italy; its towers and connecting roof shows the stunning luminarie light display from a 3D perspective.
International Theatrical Productions
This year, prepared to be enthralled by an exciting line-up at Meadow Theatre, which has been upsized for 2019! Bigger, better and bolder; Meadow Theatre will be presenting four theatrical productions for families – from internationally acclaimed circus performers from Australia Trash Test Dummies, London production Snow Play, a local adaptation of The Old Shoemaker, New York illusionist Vitaly Beckman with Pure Wonder, there is something for everyone to enjoy. Grab your tickets starting from just $6!
---
Family-friendly Festivities at Christmas Wonderland
Snow at Blizzard Time presented by Häagen-Dazs
This is a time to see snow in the tropics! The 'snow' will fall five times daily, don't miss the wintry surprise in the backdrop of the luminarie sculptures. Get the cameras ready for that picture-perfect moment.
Festive Feasting at Christmas Tree Café & Festive Market
After all the walking, your tummies will thank you for a treat at Christmas Tree Café featuring some of the best in Singapore's dining scene – Burger & Lobster, Sinfonia Ristorante and Tonito Latin American Kitchen. If those gastronomic delights aren't sufficient, visit the Festive Market for more festive bites!
Festive Entertainment, Carnival Rides, Games and Shopping
Christmas is never Christmas without carols. There will be many Yuletide singer-songwriter sessions, Christmas carolling right under the magical Cassa Armonica gazebo, in the heart of the Spalliera. Watch live performances by iNCH, Jana Ann & Joy Alexis, Sam Driscoll and more singing talents. Groove along to a medley of popular Christmas songs also at the Supertrees during the nightly sound and light show.
Carnival rides and games will be a festive treat for the whole family. Have a go at traditional games, go on nostalgic rides like Bumper Cars, Mini Galleon, Christmas Train and the Swing Chair Carousel. Do note that tokens are required.
Apart from thrilling carnival happenings, go Christmas shopping at the Festive Market where an array of unique gifts await your selection.
---
The Must-do Christmas Event in Singapore
If you are wondering where to head out to for Christmas with the family this holiday season, make your way to Christmas Wonderland at Gardens by the Bay! It's Singapore's biggest year-end holiday event! Parades, performances, stunning light displays and Santa's Workshop will thrill the whole family, in addition to the usual games, rides, F&B and shopping options.
As a pro tip, book your tickets to Christmas Wonderland online and save! Same day admission tickets must be booked before 12 pm. After 12 pm, same-day tickets can only be purchased onsite.
Christmas Wonderland will come to life from 29 November to 26 December 2019, more details can be found here.
---
Christmas Wonderland 2019
Where: Gardens by the Bay
When: 29 Nov to 26 Dec 2019
Website
This feature is brought to you by Christmas Wonderland Singapore.
More Stories on Christmas: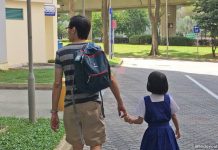 Kindergarten 2 to Primary 1. Primary 2 to Primary 3. Primary 4 to Primary 5. Children from local schools in Singapore experience many transitions...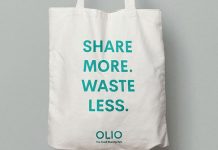 With consumerism wreaking havoc on Planet Earth, waste increasing exponentially and oceans getting polluted, more and more people are consciously choosing an eco-conscious lifestyle.One...
FEATURED LISTINGS