First it was Punggol. Now, the Five Stones art installation, which first debuted as part of National Arts Council's Arts in Your Neighbourhood November 2019 edition, will be making its way around Singapore.
Five Stones to Spark Conversations
The large-scale inflatable Five Stones measure up to six-metres high. The project is based on artist Twardzik-Ching Chor Leng's memories of her childhood. It aims to bring Singaporeans together through shared memories and build inter-generations connections through art and play.
There are two sets of Five Stones. Their patterns and designs recall nostalgic scenes from the Singapore of yesteryear.
Don't be surprised to find them in unusual positions around heritage sites, parks, housing estates and commercial spaces. At Punggol, some were suspended in mid-air, as if in play.
---
Story continues below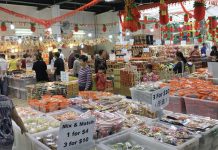 Want to know where to get superb CNY bargains? We uncover where the aunties shop for their festive goodies! Don't let the distance deter...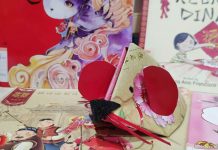 Dong dong chang! Right on the heels of Christmas is another important season for the Chinese – the Lunar New Year, of course. Remembering...
---
Five Stones is the third public art work that has been commissioned by the Public Art Trust to commemorate the Singapore Bicentennial. In August, two other public artworks commission by the Public Art Trust, Crossing Shores by Speak Cryptic and The Time Tree by Robert Zhao, were unveiled.
Travelling Around Singapore in December
There will be a total of 10 locations around Singapore where Five Stones will be popping up in the month of December 2019.
These are Tampines, Woodlands, Jurong, Bukit Panjang, Ang Mo Kio, Kampong Glam, Orchard, Waterloo, Singapore River and Singapore Botanic Gardens.
Assembling at Civic District for Light to Night Festival 2020
In January 2020, the Five Stones be gathered at the Civic District. The stones will be gathered to their final installation site in different creative ways, symbolising the togetherness of the nation. One will ride in a lorry while another will be transported on a river cruise down the Singapore River. A deflated stone will travel via MRT to the Civic District installation site.
Once at the Civic District, the stones will form part of the Light to Night Festival, part of Singapore Art Week 2020, taking place from 11 to 19 January.
Keep a look out for the colourful Five Stones at a neighbourhood near you soon.
What better a way to scurry into the New Year of the Rat than with a new year feast at Fat Chap! Priding themselves...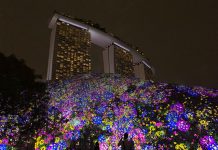 Future Together at Gardens by the Bay, a digital art exhibition, caps off the Singapore Bicentennial commemorations with interactive installations that encapsulate the hope...
FEATURED LISTINGS