Tampines Eco Green is not exactly the easiest to find, but that is also kind of the point. The park, which is hemmed in by the Tampines Expressway, Tampines Avenue 12 and Sungei Tampines, is a little patch of nature just a short distance away from the bustle of Tampines Town.
In line with the back-to-nature vibe of the park, there isn't even lighting within the park. Tampines Eco Green's toilet is a compost-based one.
Reconnect with Nature at Tampines Eco Green
A visit to Tampines Eco Green is chance to reconnect with nature. The only pity is that the sound of traffic or the passing MRT train is never too far away. But, that's Singapore for you.
Footpaths around Tampines Eco Green make a loop that encircles the park.
A lot of the infrastructure, for example the signboards and the park benches, is also made out of natural materials.
We ventured into the park from the Main Entrance along Tampines Avenue 12. The shady trees beckoned us to venture further in. Our destination was the lookout platform at the opposite corner of Tampines Eco Green.
Different Eco-Systems and Biodiversity
We headed along the Marsh Trail, pushing forward deeper into the all-natural park. The terrain in the park included secondary forests, freshwater wetlands, vegetated swales and open grasslands. Compared with other parks, Tampines Eco Green is less manicured and feels more "wild".
There were also some magnificent vistas with just the open sky in the distance.
The Eco Green is home to wildlife such as marsh birds. On our visit, we managed to spot monitor lizards and water fowl, scouring around in the tall grass.
There are also several bird hides located around Tampines Eco Green – strategically located to overlook the water.
When we got to the lookout point at the far end of the park, we were slightly disappointed as it looked as if the pond was overgrown with vegetation. But, that's nature, right?
Nevertheless, Tampines Eco Green is an interesting place to visit and explore; it is a nice nature getaway tucked away in the corner of Tampines.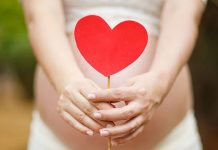 For first time parents-to-be, the once-in-a-lifetime decision on whether to store your newborn's cord blood can seem like a daunting one. What are the...
With the gloom of the COVID-19 news, Mr Brown, Singapore's Blogfather, and Mr Benjamin "Miyagi" Lee have brought some levity to the situation with...
FEATURED LISTINGS