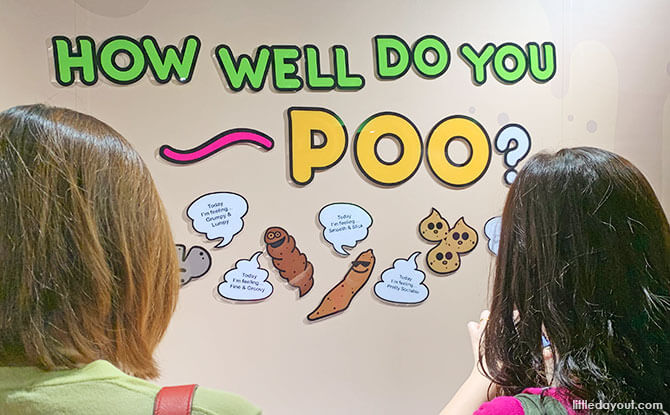 Visit the Secret Chamber of Farts or ascend the Instagrammable Royal Throne at Science Centre Singapore's Know Your Poo exhibition. The new permanent exhibition puts a fun spin on the usually-taboo subject with interactive and informative exhibits.
Spread out over five themed zones, Know Your Poo is an opportunity to dive into the world of bodily waste and sanitation. Appropriately, it was launched on World Toilet Day 2019, 19 November.
There are 15 interactive exhibits at Know Your Poo, each a way to flush out the science behind the "daily motion".
To Flush or not to Flush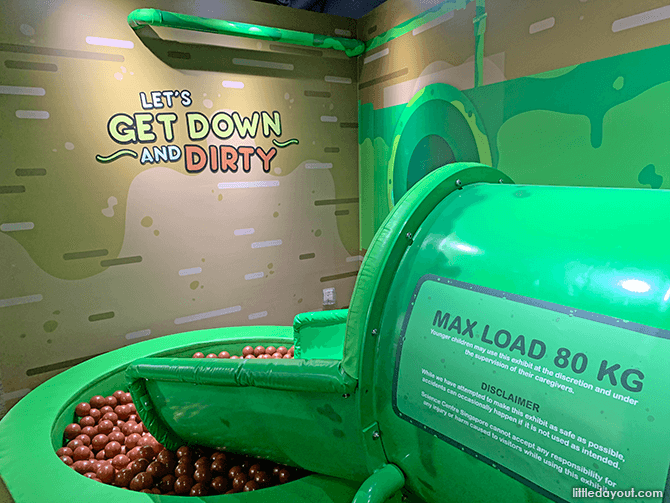 At To Flush or not to Flush, get the low down on poo. Kids can get in on the action by swishing down a "sewerage pipe" and into a pond of brown pellets. There is also a challenge about the dos and don't of loos.
Biology of Wastes
---
Story continues below
Guess who is heralding Christmas at Bedok Point this year – the Minions! Join Kevin, Stuart and Bob from 19 to 24 November for...
This year-end 2019 season, Frozen at Changi Airport is a treat for fans of Disney's latest movie. For those who are planning to make...
---
Get an easy introduction to the basics of digestion and bodily waste. Find out what goes on inside once you've popped food into your mouth.
To complete the exploration, propel yourself into the Secret Chamber of Farts. It is a "wind" tunnel that will supply all the fart facts you have been too embarrassed to ask about. Plus, you also get to press some "butts" for fun.
Where do Wastes Go?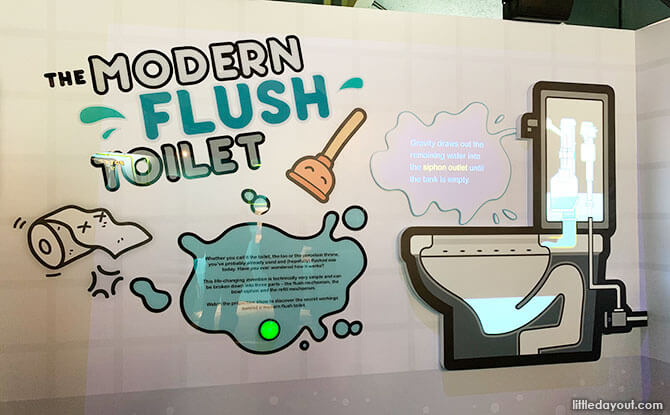 What happens to waste? Where does it go? The engineering behind the sewage system is flushed out in full at the next zone.
This section of Know Your Poo at Science Centre Singapore also touches on the more serious topic of the global sanitation crisis and the need to improve sanitation in less developed countries.
Singapore Waste Treatment Story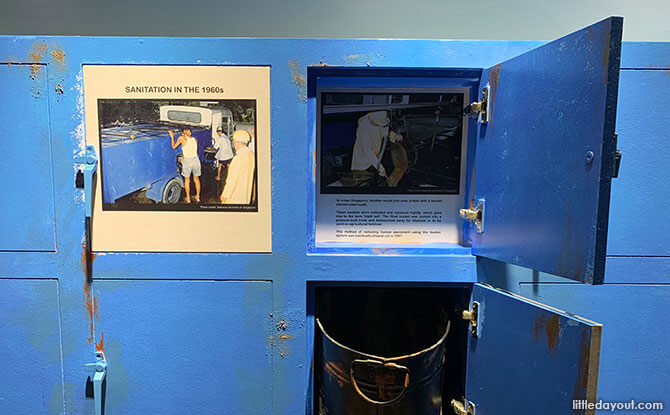 Amazingly, until as recent as the 1980s, the bucket system was still in use in Singapore. For those wondering what the bucket system is, Singapore Waste Treatment Story zone of the Know Your Poo has a hands-on way for you to find out.
Keep Your Toilet Clean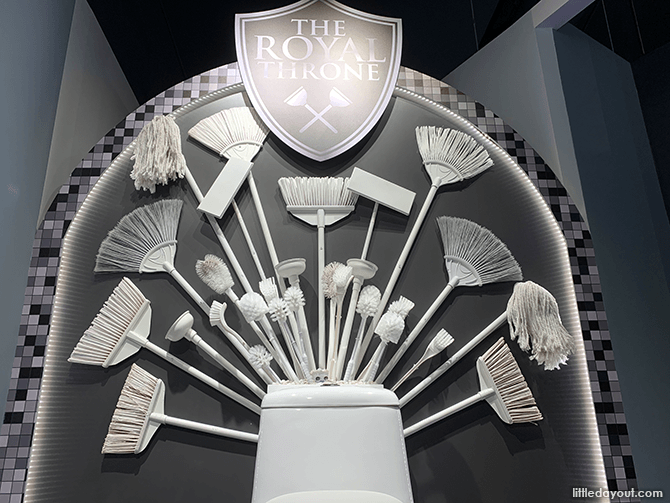 Before leaving the exhibition, take a seat on the Royal Throne.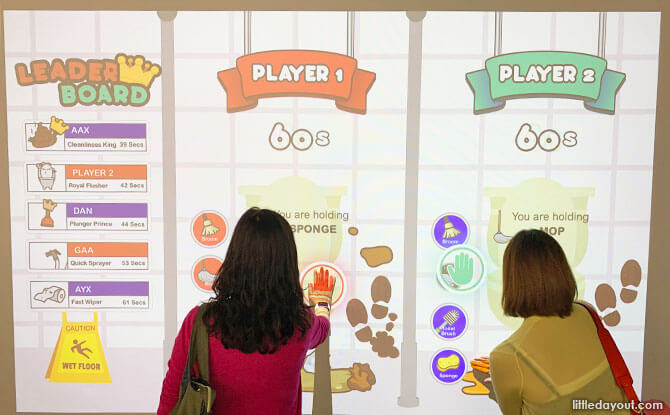 Play a virtual toilet mop-up challenge to clean up after your visit.
Know Your Poo at Science Centre Singapore
Know Your Poo is a fun and humorous exhibition which broaches a topic which is a daily occurrence but not usually discussed in public. It is located at Science Centre Singapore Hall B.
Singapore's shores are teeming with wildlife we wouldn't usually notice. Getting to an intertidal zone during periods of low tide is the best way...
Popular Bookstore is a household name and, from 6 to 15 December, the Popular BookFest 2019 Singapore at Suntec Convention Centre Level 4 is...
FEATURED LISTINGS