The Marina Bay Sands SkyPark is an iconic spot to visit in Singapore. The observation deck at the top of the hotel occupies a prominent place in the skyline. If you are planning a visit, here is guide on how to get to the Marina Bay Sands SkyPark Observation Deck.
Entrance To Marina Bay Sands SkyPark Observation Deck
To get to the Marina Bay Sands SkyPark, the entrance is located at the hotel side of the property at Tower 3, the most easterly tower. If you are standing at Merlion Park looking at the three towers of Marina Bay Sands, Tower 3 is the leftmost tower.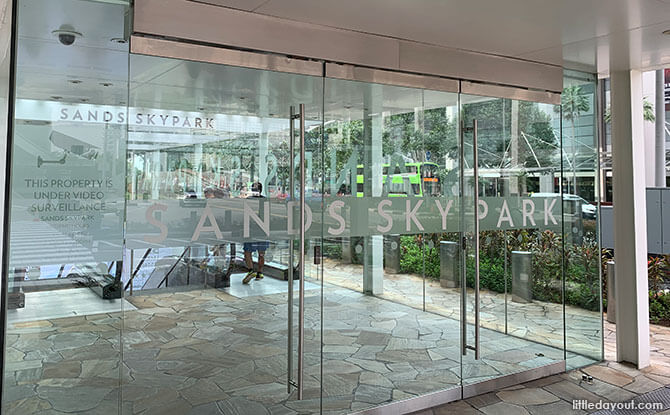 The entrance is on the ground floor, outside of the hotel lobby and facing the driveway at Tower 3.
From the entrance, take an escalator down to the ticketing area in the basement.
Purchasing MBS SkyPark Tickets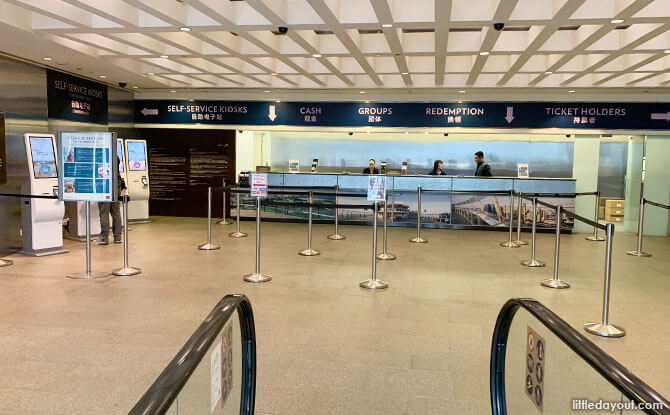 There are both self-service ticketing kiosks as well as manned ticketing counters.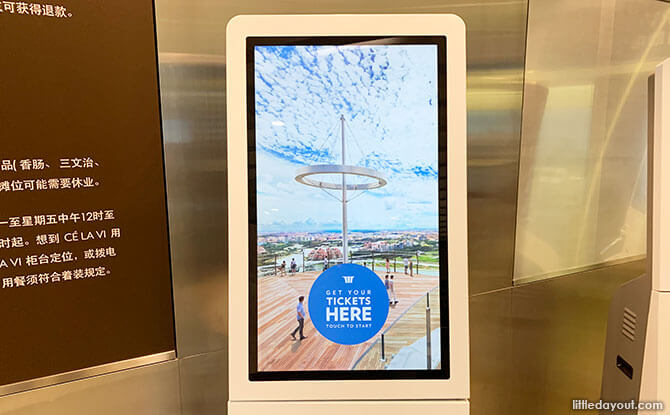 The self-service kiosks accepts credit cards.
The Marina Bay Sands SkyPark observation deck prices (as of December 2019) are:
Adults – $25
Seniors (65 years and above) – $23
Children (2 to 12) – $20
Children under 2 are admitted free
Tickets are for single entry only. This information is correct as of the time of publication. For the latest pricing, visit the MBS website.
How to Get to the Marina Bay Sands SkyPark Observation Deck
Once you have received the tickets, follow the signs to the lift lobby, also in the basement.
You will have the opportunity to take a photograph, which you can purchase later, before queuing up to take the lifts.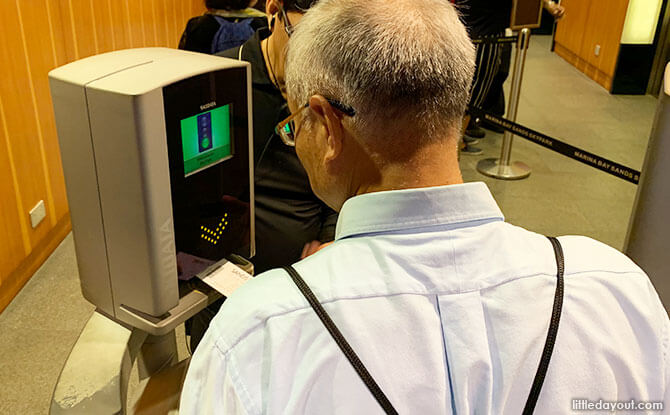 To get to Marina Bay Sands SkyPark, scan your ticket and take the lift from the basement to Level 56; the trip to the SkyPark takes under 30 seconds with the express lift. You will find yourself zooming up at such speed that you can expect a slight pressure change in your ears.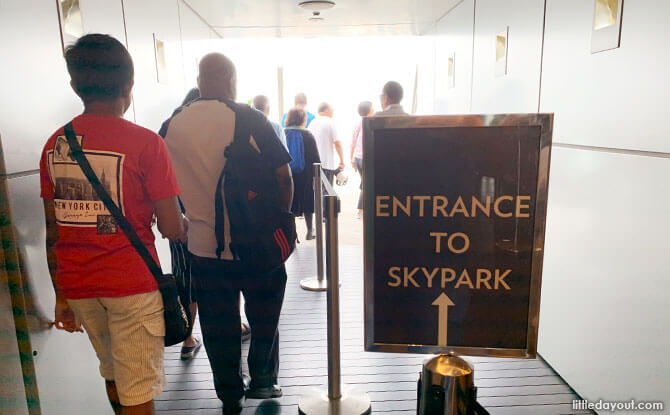 Before you know it, you will have arrived at Level 56 of Marina Bay Sands where the SkyPark observation deck is located. Step out from the lift lobby to the wonderful views of Singapore from the top of Marina Bay Sands.
Meet Playpoint's Playground designer, Aryen Liaw. Her job involves coming up with creative concepts, researching playground equipment and creating fun and safe spaces to...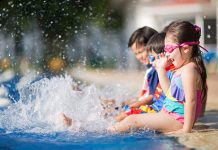 Even if you have no intention of nurturing your child to become the next Joseph Schooling, swimming is a life skill that is very...
FEATURED LISTINGS