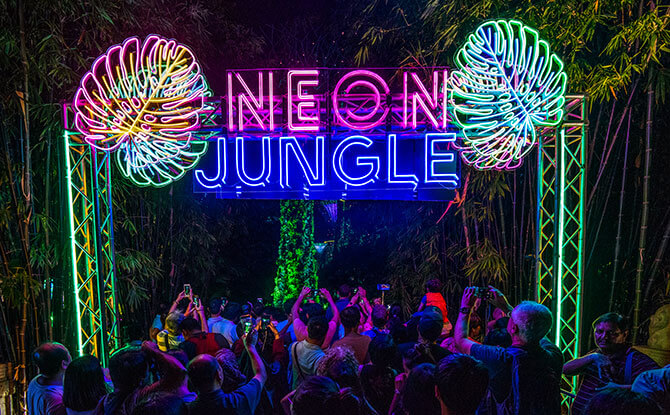 Youths Celebrates! 2019 lights up Gardens by the Bay from 18 to 27 October 2019 activities and programmes for the young and young-at-heart. The Supertree Grove is turning into a neon jungle in the evening, and other entertaining performances and activities have also been lined up.
Here are five things to do at Youths Celebrates! 2019 at Gardens by the Bay.
1. Neon Jungle Installations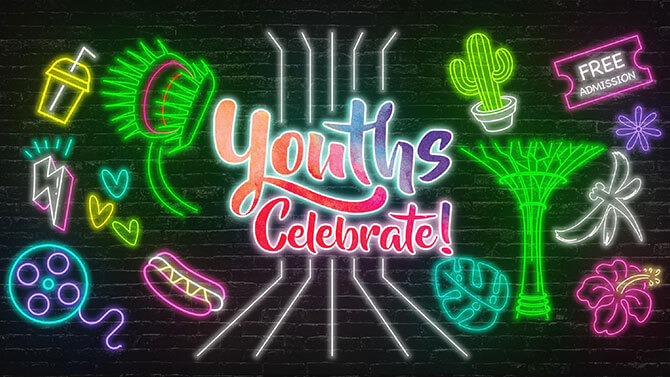 Inspired by the plants found around Gardens by the Bay, 14 neon installations are in bloom at the Supertree Grove. Amongst them are 10-metre tall installations of a cactus, Venus fly trap and daisy. The Neon Jungle comes on from 7 pm and will stay illuminated till 11 pm.
2. Fun Zone
Visit on the weekends of 18 to 20 October and 25 to 27 October to explore a fluorescent zone. Get a glow on your face, literally, courtesy of neon face paint. Unleash your creativity by leaving a mark on a neon graffiti wall!
3. Neon Night Market
Grab some food to fill your tummies at the Neon Night Market. After that, shop around for knick-knacks and collectibles.
4. Upcycling Workshops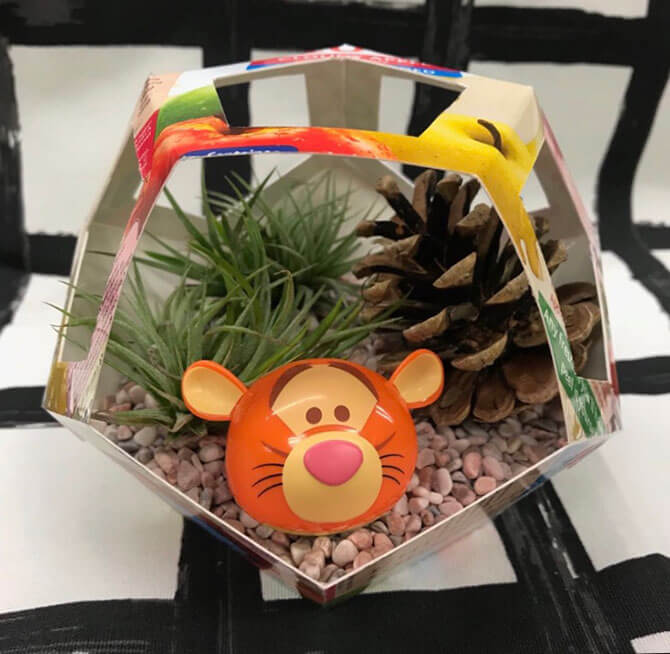 Make your own Dreamcatcher or put together an Air Plant Terrarium at upcycling workshops taking place on 19 and 20 October 2019. These workshops are ticketed and registration is required.
5. Energetic Entertainment
---
Story continues below
Run, run as fast as you can; be sure to catch SRT's The Little Company's The Gingerbread Man! The story about the mischievous little cookie...
Start the festivities right with UE Malls this Christmas season! Christmas Adventures @ UE Malls is happening on 7 & 8 December 2019 where you...
---
Be mesmerised by the infectious energy of LED percussionists who will be drumming their way from the Golden Garden to Supertree Grove on the evenings of 18, 25 to 27 October. Don't be surprised if you encounter a horde of illuminated bears either. Entitled Gueule D'ours or The Bears' Mouth, this performance which takes place on 19 and 20 October and is part of Voilah!, the French Festival.
Other programmes at "Youths Celebrates!" 2019 include movie screenings, DJs and music performances.
For more information about "Youths Celebrates!" 2019, visit the website here.
"Youths Celebrates!" 2019
When: 18 to 27 October 2019
Where: Gardens by the Bay
South Korea has always been one of the places that my wife and I wanted to visit; we are drawn to the fascinating food,...
We've packed six weeks worth of activities in an easy-to-use holiday guide. Whether you want to find out what is going on at the...
FEATURED LISTINGS