What's your kid's favourite toy? We put together some of the best toys of all time (almost all free!) and gave them to kids to see how they would react. Watch and see! Let us know in the YouTube comments if you were surprised by the outcome! A big THANK YOU to Playeum, Children's Centre For Creativity for letting us use their space!
Click here to subscribe to our YouTube channel and to see more great videos!
Schools and Institutes of Higher Learning will implement full home-based learning from Wednesday, 8 April 2020, onwards. In addition, preschools and student care centres...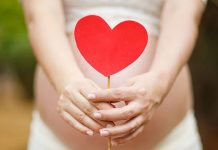 For first time parents-to-be, the once-in-a-lifetime decision on whether to store your newborn's cord blood can seem like a daunting one. What are the...
FEATURED LISTINGS