Feeling a little blue now that the September school holidays are over? Cheer up with an outing to these fab, exciting events this weekend!
Till 20 Oct
Merlion Plaza, Sentosa
---
Story continues below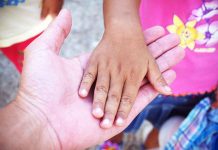 This week, 1 to 7 December 2019, is Giving Week 2019. It is seven days earmarked to support the vision of Singapore as a...
The season of giving is here! One of the best (and easiest) ways to show your love and appreciation to loved ones is getting...
---
The State of Fun celebrates its 47th birthday this September with a big party that sees Merlion Plaza transformed into mini carnival with game booths, interactive photo points, roving musicians and a special edition of the Merlion Magic Lights show. Details.
Till 31 Oct
Universal Studios Singapore
Enjoy kid-friendly Halloween fun under bright sunny skies with daytime celebrations at Universal Studios, which include meet-and-greets with Minions dressed in Halloween garb, a themed Sesame Street musical show and carnival games. Learn more.
21 Sept, 9 am to 5 pm
HortPark
Pets' Day Out returns in this special edition for kids, where they can learn pet-care tips through role-playing games and activities. Other programmes include an animal adoption drive and free health check for your furry pals. Find out more.
21 Sept, 10:30 am to 12 pm
Bukit Timah Nature Reserve
Embark on a nature adventure and see the forest through the eyes of Coco the Malayan Colugo in this programme that aims to promote better understanding of our native flora and fauna in kids between the ages of five to eight. More info.
21 Sept, 6 pm to 7 pm
Singapore Botanic Gardens
Join the NUS Symphony Orchestra as it celebrates its 40th anniversary with a performance featuring lively classical and dance-style music from all around the world. Learn more.
Till 13 Oct
Changi Airport, Terminal 3
Gamers, don't miss this chance to try your hand at a range of exciting PlayStation games, as well as the the highly anticipated EA SPORTS™ FIFA 20 and the demo of Marvel's Iron Man VR Game. Details.
Till 31 Oct
River Safari
Join the Mermicornos and other loveable river friends in search for the hidden magical gem! There are limited edition pin to be won if you complete the trail and plenty of photo opps with River Safari's animals who have been given a tokidoki spin. More info.
Guess who is heralding Christmas at Bedok Point this year – the Minions! Join Kevin, Stuart and Bob from 19 to 24 November for...
The Boys' Brigade Share-a-Gift 2019 project started off on Saturday, 7 December, with 350 volunteers heading out to deliver food hampers to beneficiaries around...
FEATURED LISTINGS